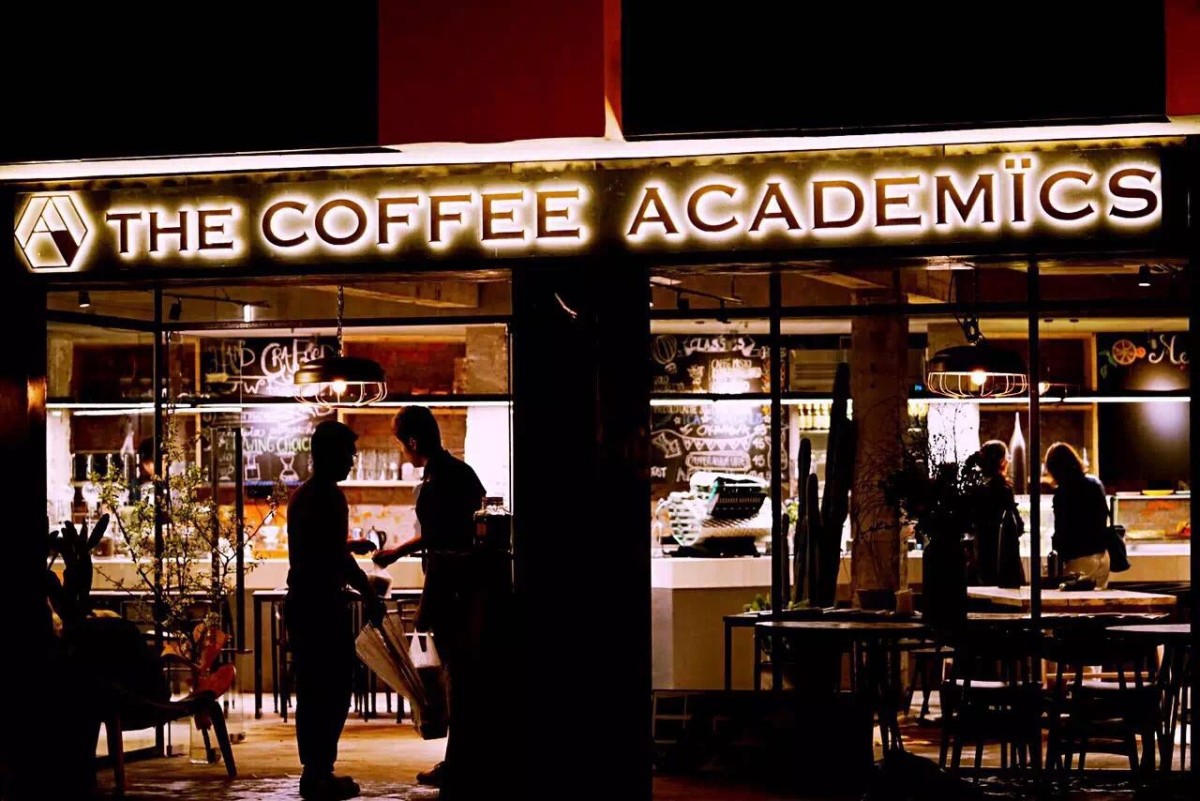 04 Jul

The Coffee Academïcs Launches Their First China Flagship In Shanghai

Featuring An Exclusive Wine & Craft Beer Selection

Purveyors & Roasters of Specialty Coffee Since 2012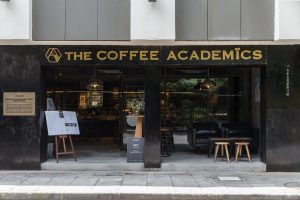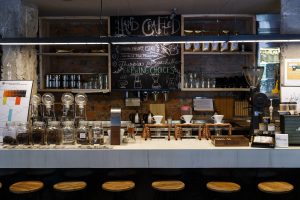 The Coffee Academïcs, a Hong Kong born award-winning dynamic specialty coffee concept is proud to announce its second international opening in Shanghai as its China flagship following their successful Singapore opening in December 2015.
Located in Shanghai's Old French Concession, on the corner of Wulumuqi South and Dongping Roads, the 1600 square ft. Shanghai location features an industrial chic interior, with a touch of elegant detailing.  A long, sleek coffee bar runs across the space, showcasing The Coffee Academïcs specialty coffee beans and blends as well as a dedicated area to showcase hand brew coffees.
The Shanghai menu features a selection of handcrafted coffees with beans sourced from different origins including Panama, Jamaica and Ethiopia. Customers are welcome to choose their preferred brewing method using state-of-the-art equipment and techniques such as the Chemex and Ice Drip. The Coffee Academïcs' monthly Globally Inspired Coffee is also available at the Shanghai China flagship.
Another highlight for The Coffee Academïcs Shanghai will be its thoughtfully curated menu complemented by a wine and craft beers selection which features new and old world reds from Italy such as the Il Poggione, Rosso de Mantalicino, 2012 to whites including the William Fevre, Chablis and Champagne Jacquesson from France. Finely designed dishes such as Mediterranean Seafood Salad, Blue Corn Nachos, and Spanish Roast inspired by travels around the world complements the gastronomic experience when paired with specialty coffees.
Visionary entrepreneur and jet-setting coffee aficionado, Jennifer W.F. Liu launched the concept in Hong Kong in November 2012. Three years on, The Coffee Academïcs operates five thriving Hong Kong outlets, a prestigious roasting academy and certified training centre.  The Scotts Square Flagship in Singapore is the brand's first international outlet before expanding into China.
THE BEANS, BLENDS & BREWING METHODS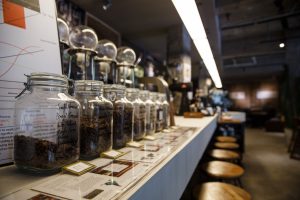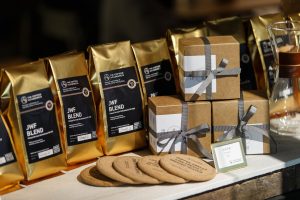 Available in the Shanghai outlet are The TCA House Blend, JWF Blend and The Shanghai Blend. The TCA House Blend has captured much attention as the 'best coffee you can find, locally and internationally', scoring 92 points by Coffee Review, the world's leading coffee guide.  Sophisticated and exotic, the green coffee beans from Columbia, Ethiopia and Panama are medium roasted for a tart berry aroma and buttery chocolate aftertaste. The JWF Blend of rare Kenyan caracoli coffee beans is a gentle delicate peaberry collection, noted for its romantic fruity flavours and soft bittersweet finish (93 point score from Coffee Review).  The Shanghai Blend fuses the Colombia Supremo, Brazilian Cerrado Pulp Natural, Panama Baruffee Estate, Sumatran Gayo and Tanzania AA in creation of an aromatic roast of hazelnut, almond, with flavours of black sugar, and an alluring aftertaste of dark chocolate, like the true combination of five blessings exclusive to The Coffee Academïcs.
THE PIONEERING & PASSIONATE TEAM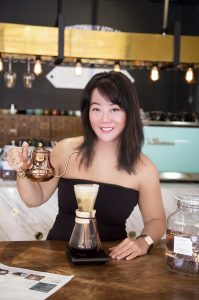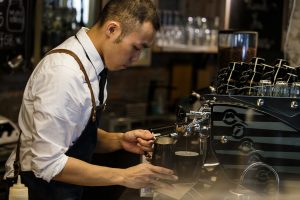 Jennifer W.F. Liu is an influential and well-established female entrepreneur, luxury brands owner and author. Born and raised in Hong Kong, she spent her formative years in Toronto and New York, graduating from Cornell University with an architectural degree. Returning to Hong Kong, she started an internet-based property business that she sold in 2000, shifting her main focus to coffee retail.  Her pioneering vision has put Hong Kong on the coffee map: reinventing an age-old drinking ritual as an effortlessly trend-defying cool lifestyle. An active member of various charitable foundations and boards, Jennifer has received numerous accolades and awards: South China Morning Post's "25 Women of our Time 2012", City Magazine's "18 Notable Women in Social Business 2014" and Capital Magazine's "CEO of the Year" in 2007 and again in 2014.
The baristas that bring each cup to life include some of the top baristas: candidates, panel judges and award-winners from various international coffee competitions (including the World Barista Championship and World Siphonist Championship), and members of top associations including Specialty Coffee Association of Europe & America. Well immersed in the world of coffee, they are passionate artists that champion the craft and lifestyle.  The highly experienced executive chefs take café fare to the next level: vividly creative, global tastes and highly distinct dishes that are far from mere 'coffee accompaniments'.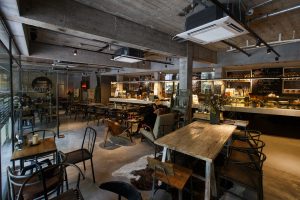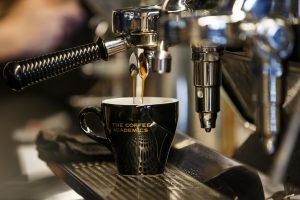 Shanghai Flagship – 1/F, No.1 South Wulumuqi Road, Xuhui District
Design / Ambience: Industrial chic with casual elegance
Coffee Machine: Mirage Duette by Kees Vanderwesten