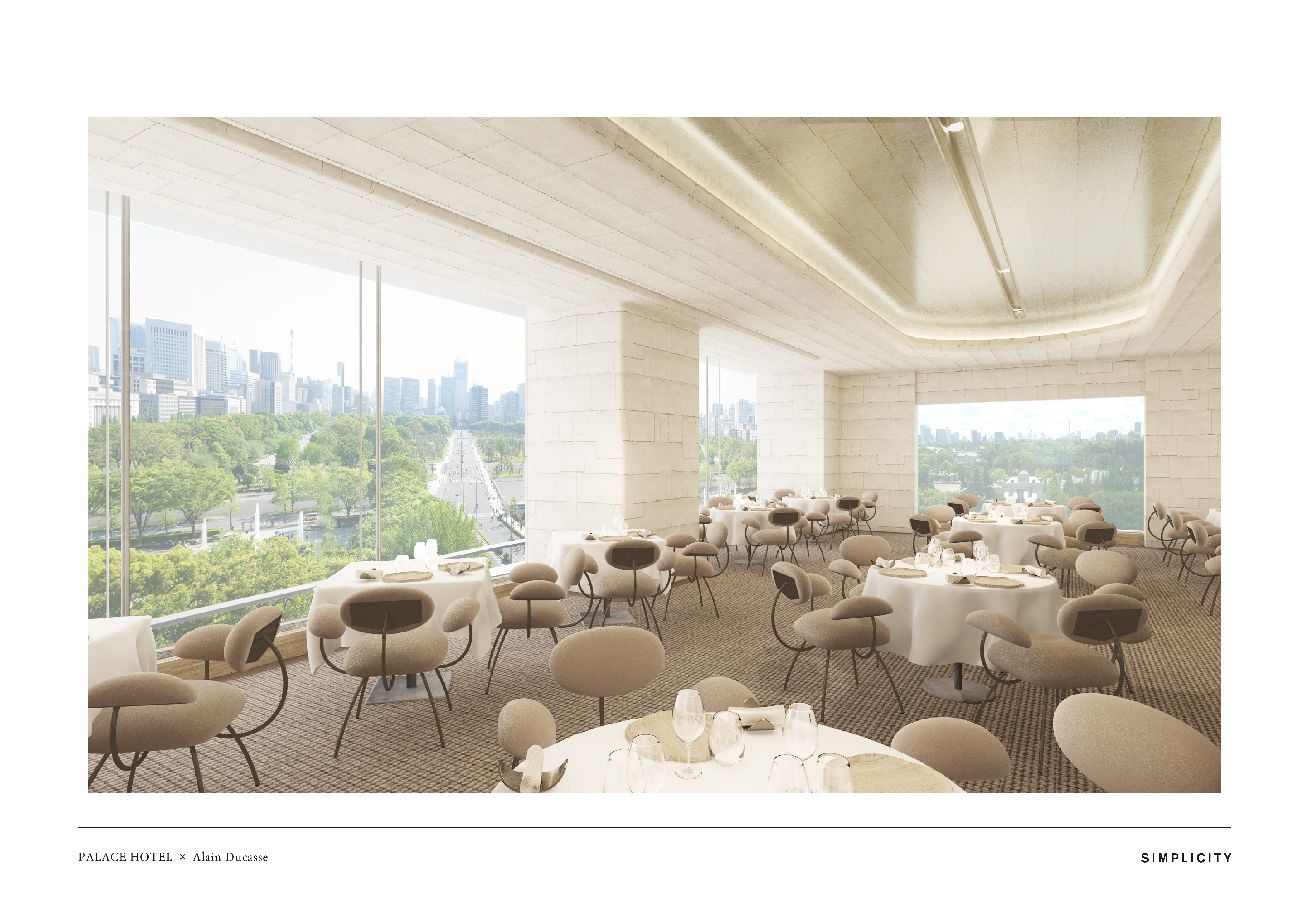 23 May

World-renowned Chef Alain Ducasse To Debut New Restaurant at Palace Hotel Tokyo

Long lauded as one of the most esteemed hotels in Japan, Palace Hotel Tokyo will soon boast one of the country's most sought-after dining establishments. The iconic Japanese property is teaming up with DUCASSE Paris, founded by world-famous chef Alain Ducasse, to unveil a brand new restaurant on its premises – scheduled to open on November 1, 2019.

After more than half a century in operation, Palace Hotel Tokyo's signature French restaurant, Crown, will permanently close its doors on July 28 to make way for the new venue. The new restaurant, which will bear the name ESTERRE, is set to become the first collaboration between a Japanese hotel and the world-renowned chef and restaurateur when it debuts at the beginning of November following a complete redesign by SIMPLICITY, the design studio of award-winning Japanese interior designer Shinichiro Ogata.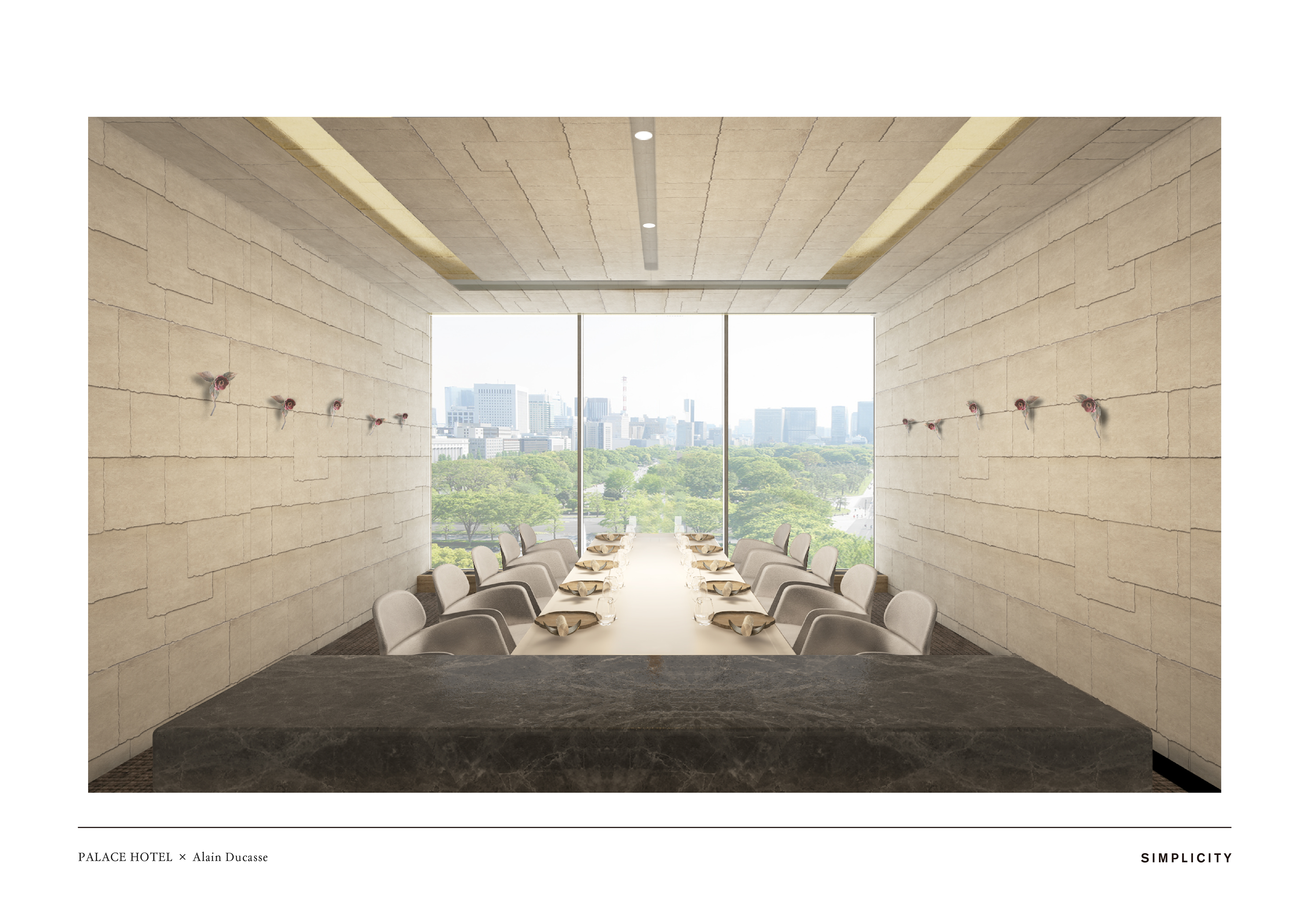 Chef Ducasse and his team will be overseeing the new restaurant, where patrons can look forward to a new contemporary approach to French haute cuisine – an approach which aims to re-establish the connection with nature not only by bringing out the original, natural flavors of ingredients, but also by promoting the procurement of sustainable, organic, local ingredients.
"Omotenashi and hospitalité. I believe Japan and France share a sense of hospitality," said Ducasse. "Whatever the apparent differences between the two cultures, their souls have the same vision of striving for excellence to anticipate their guests' expectations and offering them a moment of pure happiness."
"ESTERRE at Palace Hotel Tokyo will deploy nature to the table," he explains. "It will celebrate the best ingredients that Mother Nature has to offer each season and enhance the very essence of them. We will employ French culinary techniques that turn exceptional ingredients into sublime, elegant, contemporary dishes that are at once healthy, harmonious and sincere."
---
Petrie PR is a dynamic boutique Asia based PR agency providing specialist communications strategy for the luxury lifestyle, travel, property, design and spa sectors.
Regionally and internationally connected, our reach spans all the most influential media in China, Hong Kong, Singapore, Taiwan and Indonesia as well as emerging markets including Malaysia, Vietnam and Thailand.
Find out more about us.