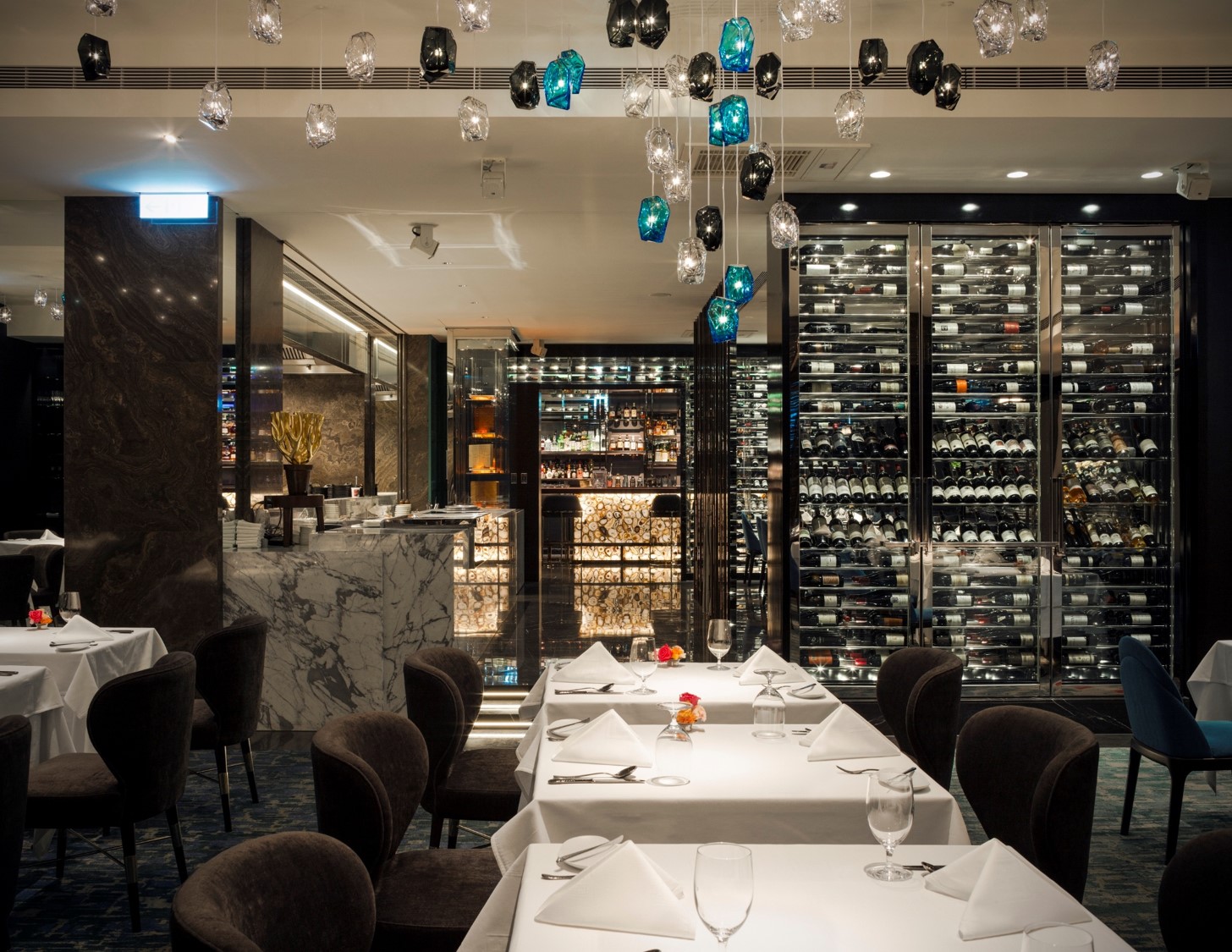 04 May

Designer Celia Chu of Celia Chu Design & Associates Adds ACUT STEAKHOUSE to Her Design Portfolio

The newly renovated A Cut Steakhouse situated within Ambassador Hotel in Taipei designed by Celia Chu of Celia Chu Design and Associates (CCDA) offers restaurant goers a truly unique experience of traditional Taiwanese history infused with modern elements to create a tasteful look, expressing change towards a higher quality of life and presenting a more residential relaxing feel than that of more traditional restaurants.

Located in Taipei's ZhongShan District within the very heart of Taipei the family owned Ambassador Hotel has deeply ingrained historical roots in Taiwan that spans 50 years. With a combination of Japanese, Taiwanese and Chinese heritage, the Ambassador Hotel is a true representative of modern Taiwanese history.

The A Cut Steakhouse itself, which has received an International Property Award 2019, is located at the basement level of Ambassador hotel with a floor area of just (450 square meters) so careful consideration to the use of space within the design has been applied to afford approximately 130 covers within the restaurant. A Cut steakhouse also received recognition from International publisher 'Frame' being included within the latest issue of Night Fever no.6.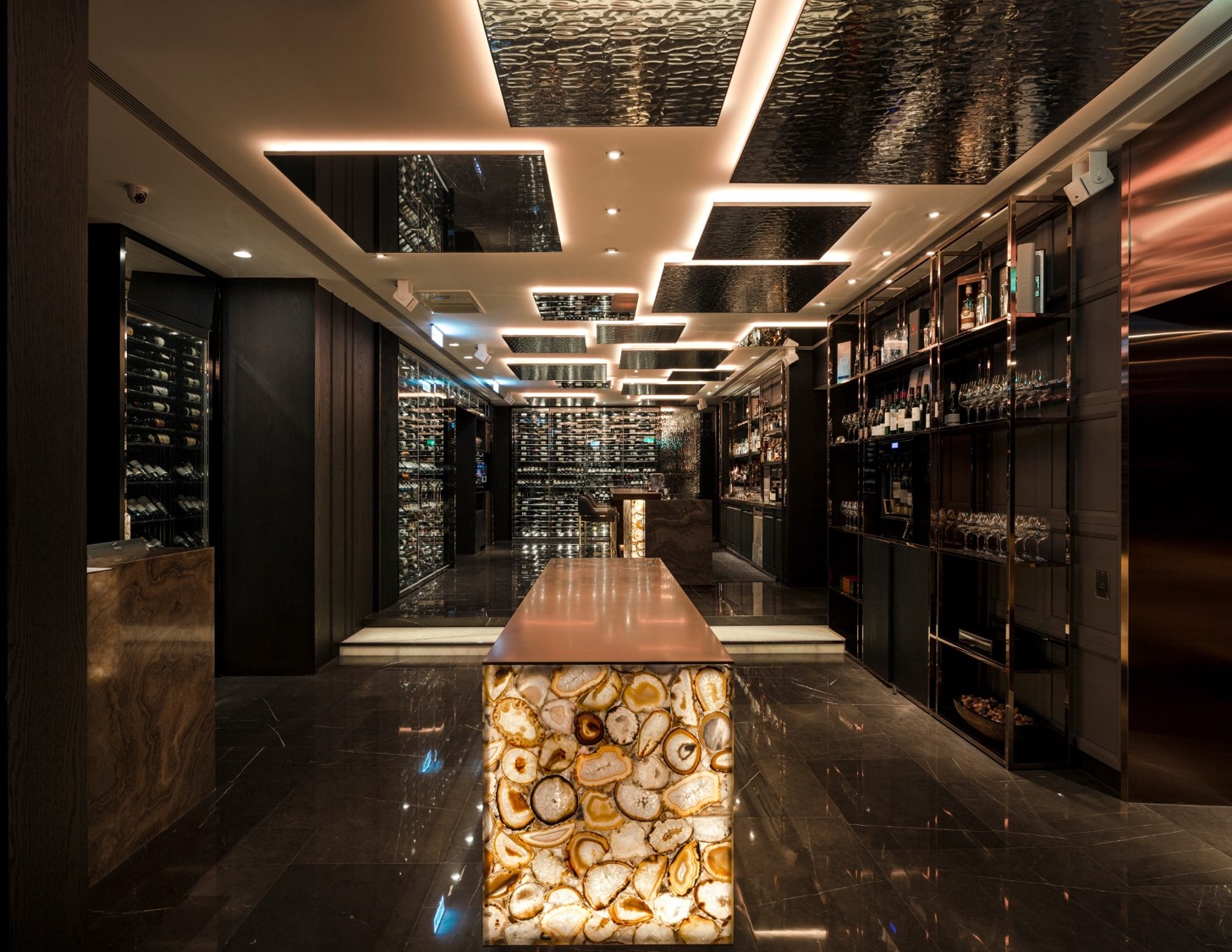 The first time the hotel representatives approached Celia was 12 years ago, which was a time when the younger generation was taking over the mantle of running the hotel and they expressed their desire for change. Celia's biggest challenge was facilitating the metamorphosis process, from old to new.
After 10 years of success, both the owner & Celia agreed that A CUT was more than ready to transform into the next chapter.
The restrictions of the design presented an interesting challenge, due to the limited space size plus the traditional elements infused into the hotel's culture. This itself was an opportunity to motivate change within the hotel staff and the overall feel of the restaurant.
"How do we change? We have changed to be more matured, more tasteful. Looking at the quality of life and materials we've put together. This makes a different impression on the client. Yet on the inside we still remain elegant but more playful." Celia comments
ENTRANCE
Lighting plays an important role within any design, as one of Celia's design mantras. The lighting in within different corners of A Cut Steakhouse illuminates geometry and brings subtle attention to details that otherwise may have been underappreciated. The winding ceiling lighting that illuminates the curved staircase at the entrance offers playful intrigue to those who wish to delve further down and explore what awaits.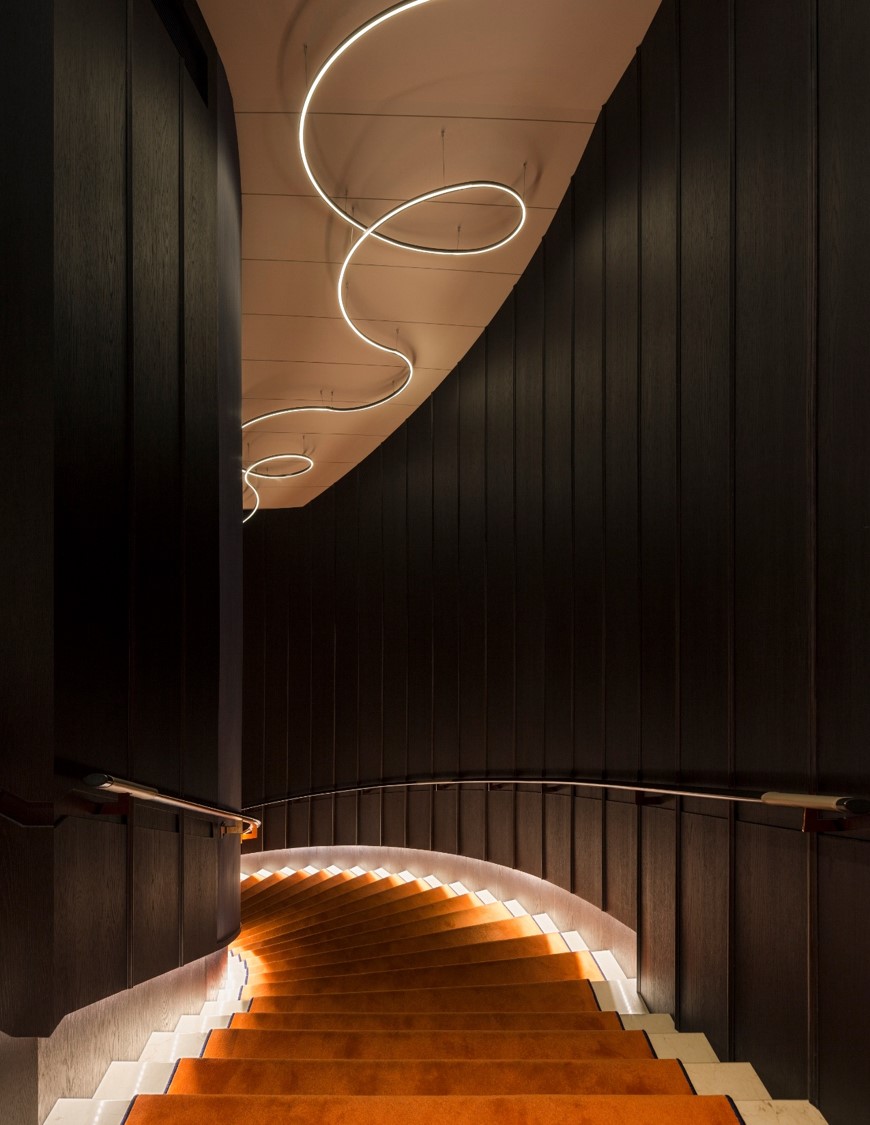 BAR
Once down the staircase, customers are met with a display of opulence, with mirrored lighting panels within the celling refracted and reflected within the walls and floor. Wine cases that house a multitude of varying wines from different regions, and the colourfully illuminated bar, a centrepiece of the entire renovation.
This bar serves both beauty and functional elements that allow customers entering the restaurant to view a spectacle of design, but also offer those who are early a place to rest and relax. It gives those who have finished their meals an opportunity to relax further and continue the evening surrounded by a truly pristine, mature yet playful atmosphere.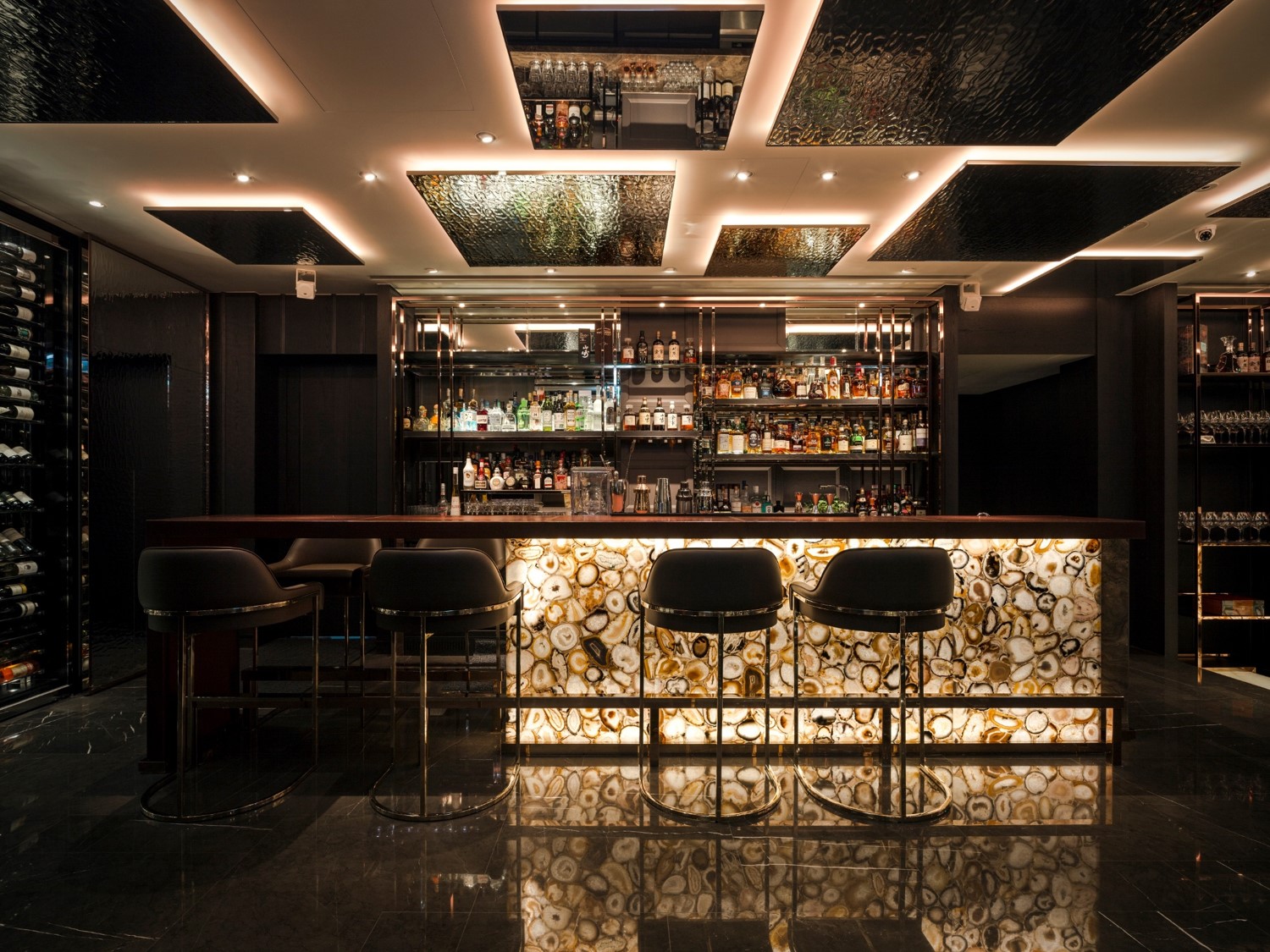 MAIN DINGING AREA
When traversing further into the space towards the dining area, you are met with hanging bespoke lights, by Lasvit, created to offer a more residential relaxing feel. Presenting splashes of blue and grey mixed with white light to break up the straight-line geometry found elsewhere in the design.
The back wall is layered in reflective Onyx tiling offering an interesting geometrical pattern for restaurant goers to be enraptured by. The seating arrangement along this wall is encapsulated with high seating backs that offer privacy and intimacy to those situated within this area.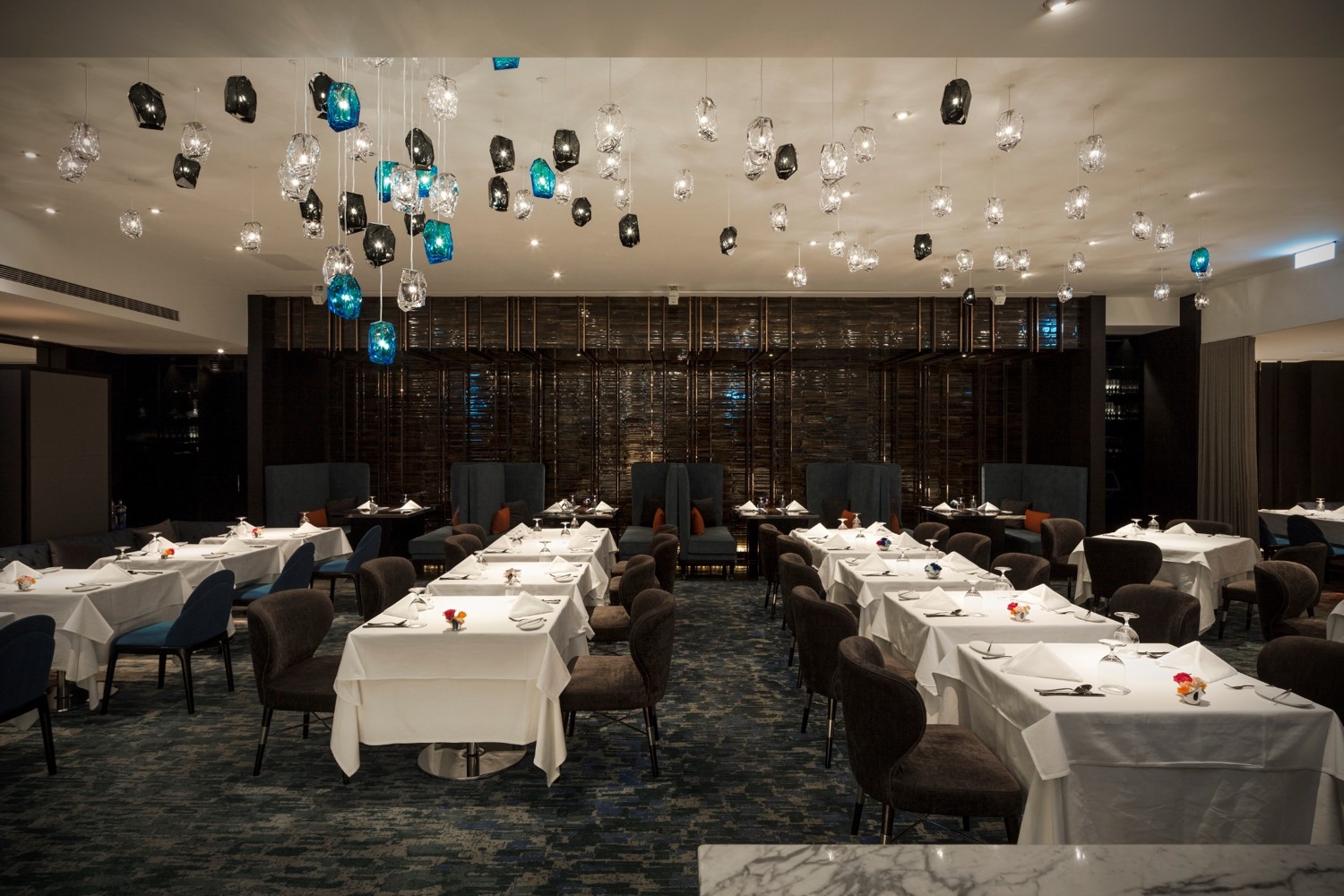 PERSONAL DINING ROOMS
Personal dining rooms are present and have been introduced to splashes of colour with new décor as well as colourful lighting elements which are offset my the more serious geometric onyx tiling present within the room as well as decorative ceiling patterns to create an atmosphere filled with deluxe design delight from every angle.
The A Cut Steakhouse design is a culmination of these combined aspects that truly represent change within Celia's design mentality but also a continuation of design elements that will last for years to come.
For more project information, please visit https://www.celiachu.com/.
---
Petrie PR is a dynamic boutique Asia based PR agency providing specialist communications strategy for the luxury lifestyle, travel, property, design and spa sectors.
Regionally and internationally connected, our reach spans all the most influential media in China, Hong Kong, Singapore, Taiwan and Indonesia as well as emerging markets including Malaysia, Vietnam and Thailand.
Find out more about us.