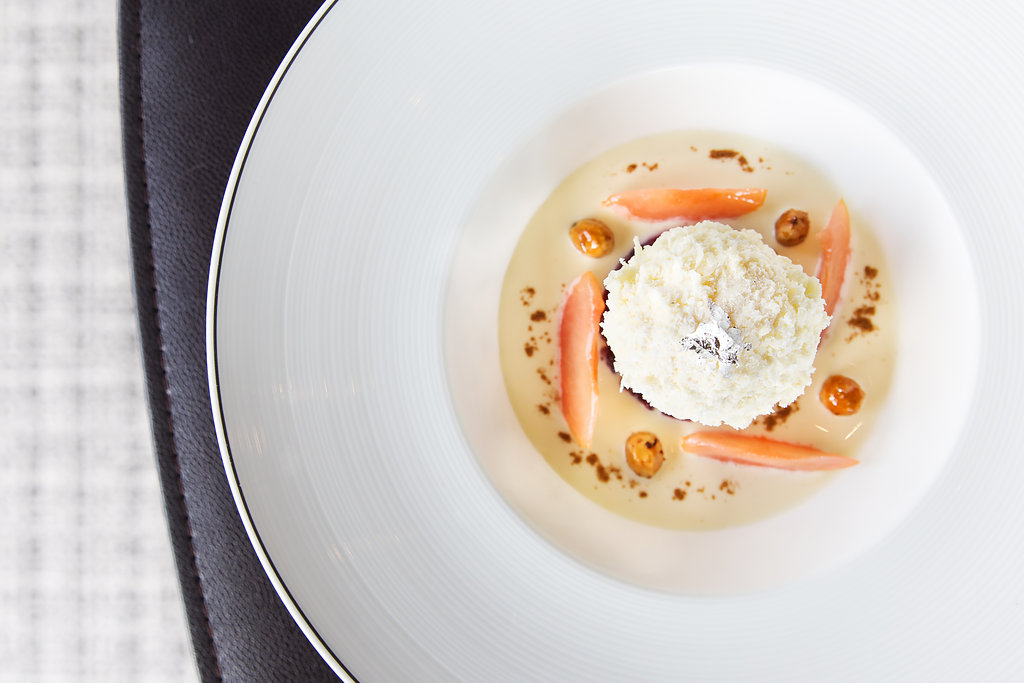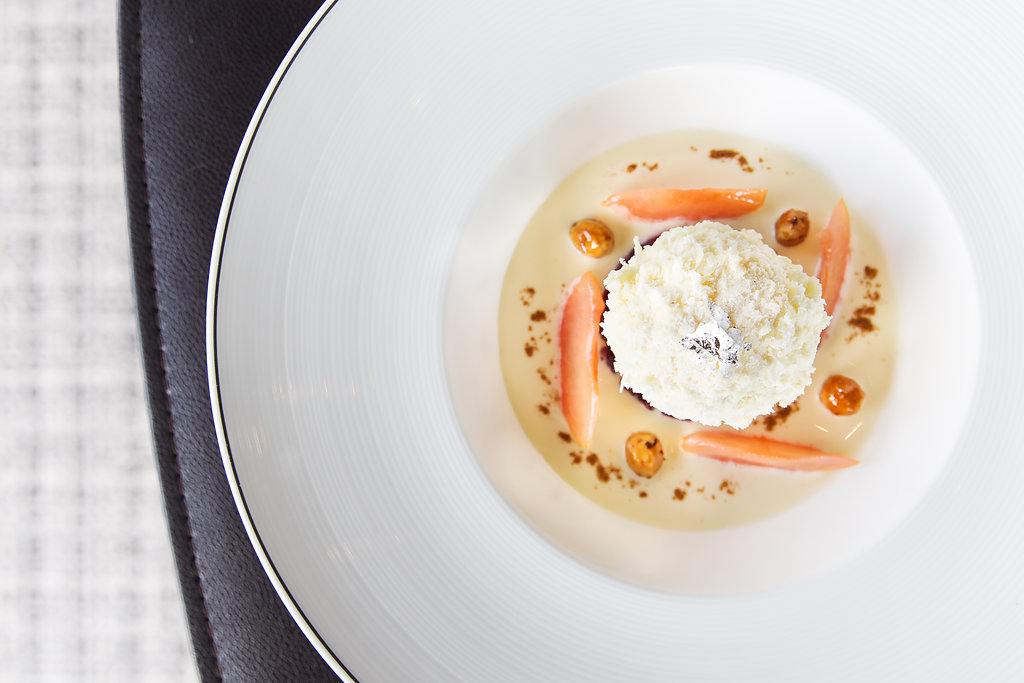 10 Nov

Celebrate the Festive Season in Style — Andre Fu to Launch His Design of The Upper House Christmas Tree

To celebrate the joyful festive season, we are delighted to announce that this year The Upper House Christmas tree will be designed by the hotel's creator and long-time friend, architect Andre Fu, one of the world's most influential hospitality designers.  The tree will be unveiled in the hotel's arrival lobby on 1 December 2016.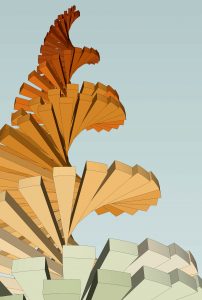 We shall also proudly present a series of dining offerings at award-winning Café Gray Deluxe, as well as other festive delights throughout the House, including a fun-filled "Deck the House" festive activities at the Lawn.
Café Gray Deluxe festive offerings
Christmas Eve dinner at HK$2,100 per person – To start your enticing culinary experience, this special menu will include Beetroot-Dill Cured Salmon with Dill Crème Fraiche, Sole and Langoustine Roulade "Veronique" as appetisers, and a choice of Goose a la Royale with Braised Red Cabbage or Madeira Glazed Veal Cheeks with Roasted and Creamed Sunchokes for the main course.  Children's menu and special menus catering to various dietary requirements are also available.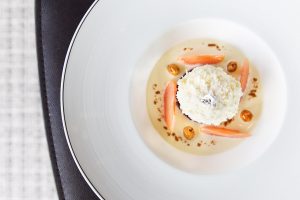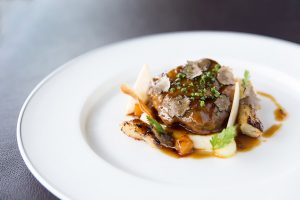 Christmas Day lunch at HK$900 per person – This four-course lunch starts with amuse-bouche, followed by
Truffle-Oxtail Tortellini with Sherry-braised Pearl Onions.  Dessert will be our all-time favourite Bitter Chocolate Soufflé, Blood Orange Sorbet plus other heavenly sweet treats.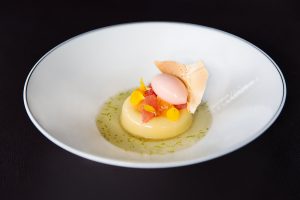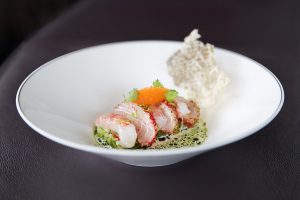 New Year's Eve dinner at HK$2,700 per person – For this particular occasion, we have carefully prepared this six-course menu with some of our signature dishes, including Hamachi and Langoustine Pastrami with Vendance Roe, Butter Poached Black Cod with Oscietra Caviar, Champagne Reduction and Seared Filet Mignon with Sauce Bordelaise. The dessert highlight will be Tart of Citrus and Rooibos Tea and Café Gray Deluxe's signature Chocolate Pralines, Salted Caramel-Hazelnut Tart and Sea Buckthorn Berry Macarons.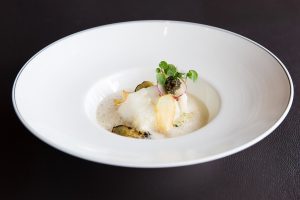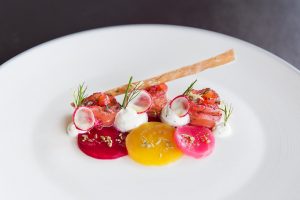 From 5 December 2016 to 2 January 2017, a Festive Afternoon Tea will also be available at Café Gray Deluxe.  Priced at HK$525 for two, the tea set will feature a selection of finger sandwiches, pastries and scones, homemade preserves, jams and honey, as well as Devonshire-clotted cream.  Mulled wine and eggnog are certainly not to be missed.  A line-up of à la carte sandwiches, festive treats and pastries will also be presented for guests to enjoy a warm and memorable experience.
This year, the House presents a new and unique Gift Box. With prices starting at HK$185, guests can choose from our signature chocolates and cookies of Café Gray Deluxe, while The Upper House Gift Card is the perfect gift solution to treat your loved ones to a luxury voucher, for them to enjoy a stay at our House.
For reservations, please contact Café Gray Deluxe at (852) 3968 1106 or e-mail festive@cafegrayhk.com.
(All prices are subject to 10% service charge)
#upperhouse #cafegraydeluxe #gifts #holidayseason #wishlist #christmas #andrefu #AFSO
—
"Deck the House" Family Fun at the Lawn
For the first time, our House is bringing families many fun-filled activities at the Lawn, including an interactive stocking decoration competition, face painting, photo booth and unlimited festive food and drinks for both adults and children.
Date: 18, 24 and 25 December 2016
Time: 2.00pm – 5.00pm
Venue: The Lawn on Level 6, The Upper House
Prices: HK$488 per adult, HK$188 per child
—
A Christmas Tree and Pop-Up by Andre Fu
A special Christmas tree designed by renowned Hong Kong architect, Andre Fu of AFSO will dazzle at our lobby between 1 December 2016 and 2 January 2017.  A pop-up installation by Andre Fu Living will also grace the steps of the Lawn on Level 6. To celebrate this special collaboration, an intimate by-invitation-only party will be held on 7 December 2016 at the Lawn.
"The Upper House is always about innovation, style and sensuality," said Marcel Thoma, General Manager of The Upper House, "we are thrilled to have our first designer's Christmas Tree in town to kick-start the festive season.  This is also our first collaboration with Andre Fu, our favourite guest and long-time friend to reinterpret Christmas in his own distinctive style.  I envision this to become our tradition and delight visitors and locals alike with our creativity and lively spirit."
Inspired by the traditions of Nordic Timber Craft, the innovative Christmas Tree at the lobby is 3.3 m high and composed entirely from 80 layers of pine planks, each hand-stained in a gradation of salmon pink to green tea. Each timber plank is positioned in a staggered formation to convey a spiral effect.  To further accentuate its visual motion, the tree will be displayed on a revolving platform to evoke a poetic sense of movement.
At our Lawn on Level 6, a pop-up installation will also feature a range of limited edition offerings from Andre Fu Living. This shall include the Louis Vuitton Hong Kong City Guide featuring guest contributor Andre Fu, Brazilian agate home-ware, trio scented candle box set, the AFL x Lasvit TAC/TILE lighting series (previewed for the first time in Hong Kong) and AFL x Printer & Co Christmas collateral, all exclusively curated by Andre Fu.
(All prices are subject to 10% service charge)