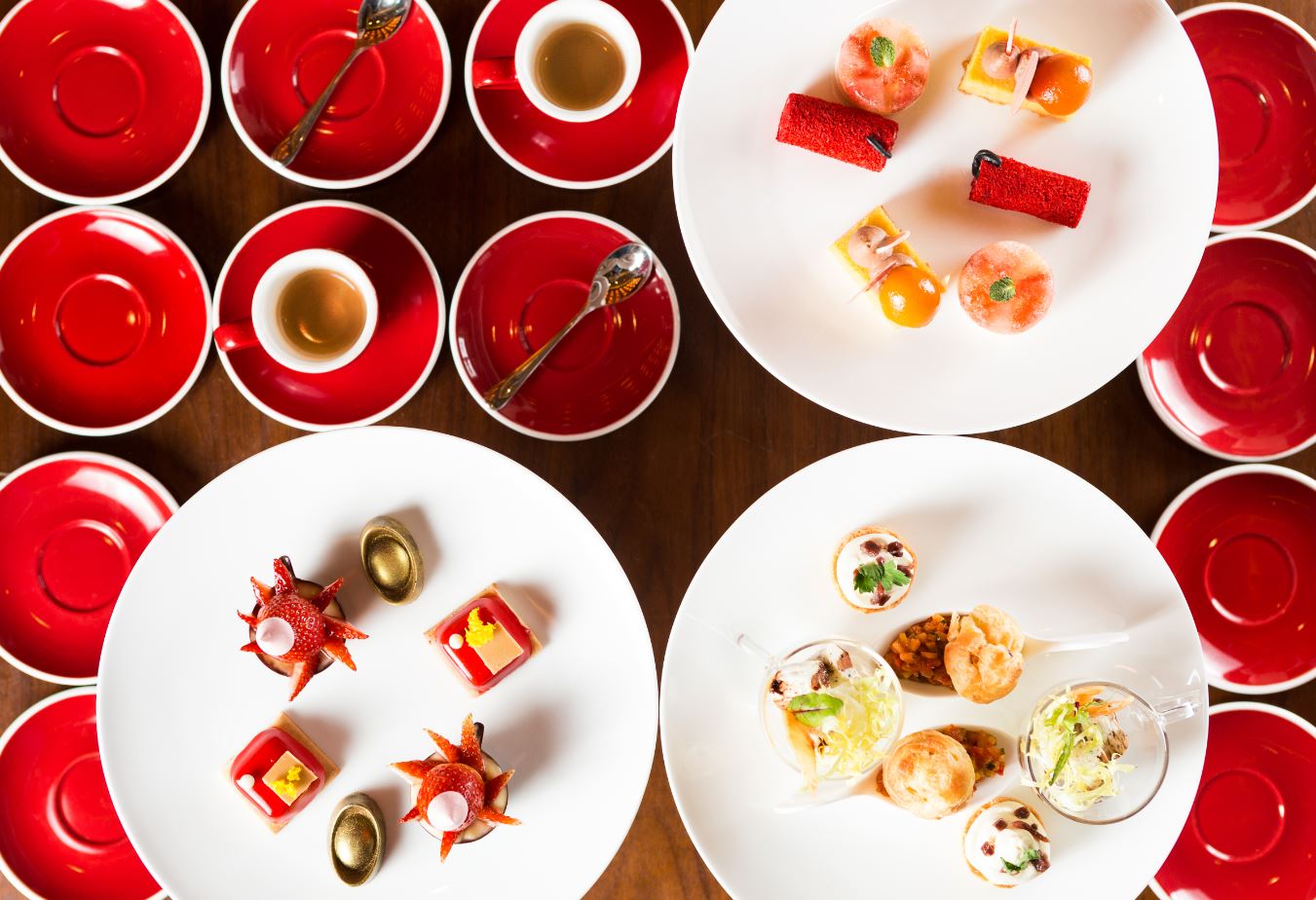 10 Jan

Celebrate the Chinese New Year at The Temple House

The Temple House's restaurants and spa team proudly present scrumptious menu choices and revitalizing treatments to celebrate the upcoming Chinese New Year.

The Temple Café Chinese New Year Afternoon Tea and Specials

Throughout January, The Temple Café presents a special afternoon tea set that features Chinese New Year elements. Many shades of "rouge" are found on each tier: "Red velvet firecrackers," "Fresh strawberry tart," and "Raspberry cheese cake"…etc. From January 24th to February 26th, Chef Jerome will prepare creative French bistro cuisines with a Chinese twist.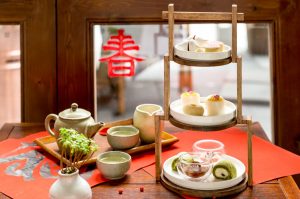 MI XUN TEAHOUSE Chinese New Year Afternoon Tea and Specials
From now until mid-February, guests will find a Chinese New Year themed Afternoon Tea set at MI XUN TEAHOUSE. Nostalgic dishes such as, "Rice cake with kumquat flavor," "Chinese New Year chestnut cookies," and "Mini rice ball with hawthorn puree," can be found on the menu.
MI XUN TEAHOUSE also provides Chinese New Year vegetarian specials, which introduces healthier options for this festive season. There will also be live Chinese Zither performance from January 27th until January 31st.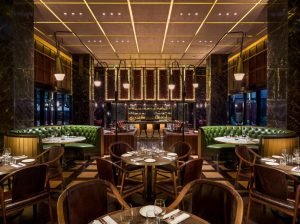 TIVANO
TIVANO is the best place to share the family-style menu during the Spring Festival celebration. During the Chinese New Year, children can also sign up pizza-making lessons with Chef Paolo. And our in-house sommelier Fei Fei will host wine-tasting classes for the wine-lovers to enjoy a relaxed Chinese New Year in the House.
MI XUN SPA's new packages for Spring Festival
From January throughout February, MI XUN SPA has prepared various packages for anyone to be refreshed and rejuvenated in our spa sanctuary: "Grooming season for men," "Foot Friendly," "MIXUN Elements," and "Mane Attraction." There is no better way to start a new year feeling relaxed and transformed.
---
| Petrie PR is a dynamic boutique Asia based PR agency providing specialist communications strategy for the luxury lifestyle, travel, property, design and spa sectors.
Regionally and internationally connected, our reach spans all the most influential media in China, Hong Kong, Singapore, Taiwan and Indonesia as well as emerging markets including Malaysia, Vietnam and Thailand. We provide effective, integrated solutions, offering a tailored bespoke approach to support objectives and determine the best results to help drive business.
Find out more about us here. |