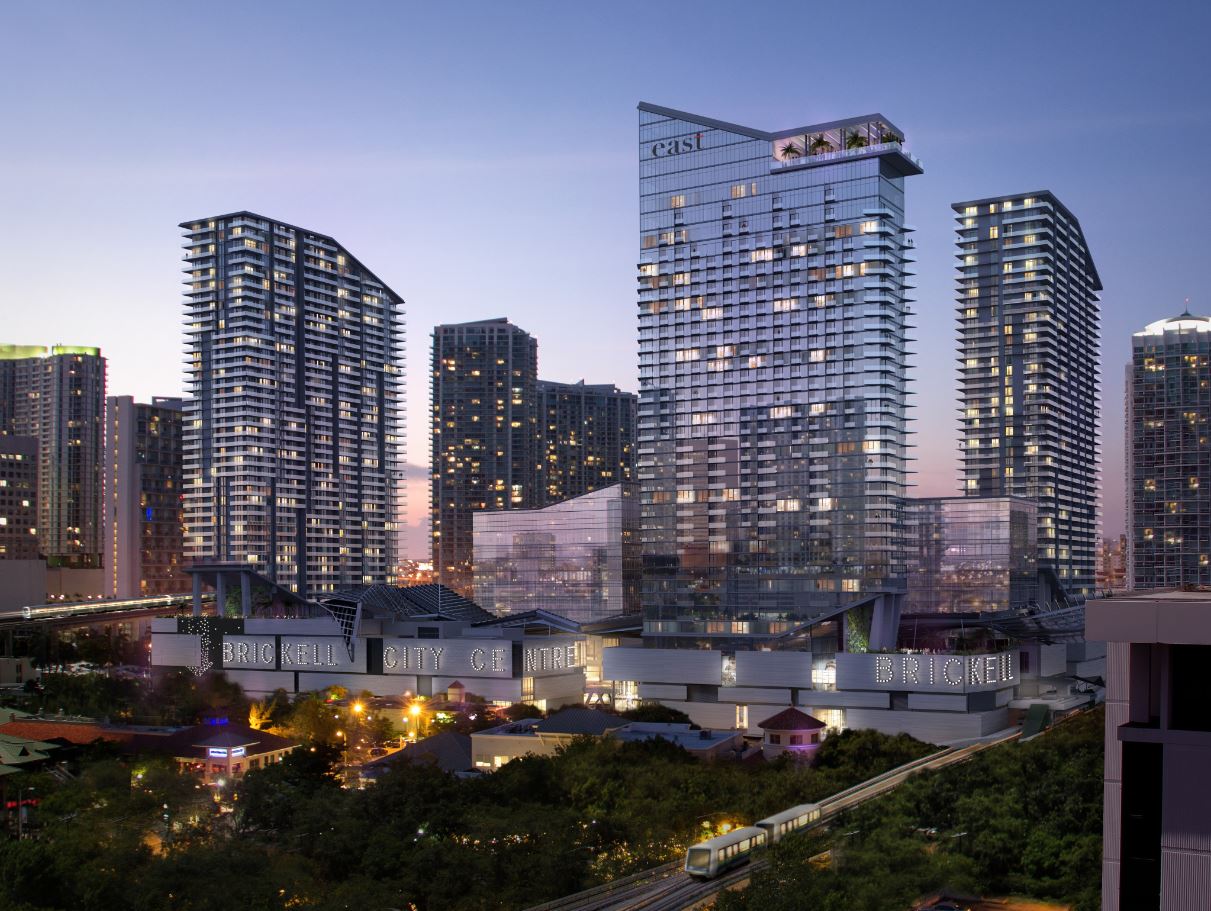 11 Nov

Brickell City Centre Opens With First Look On November 3

Spanning three city blocks, Brickell's "city within a city" will soon be home to more than 100 global and local retail brands, showcasing the best Miami has to offer – all in one landmark setting.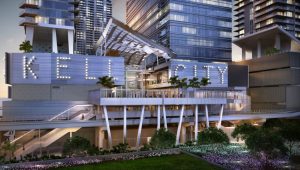 Destined to become one of the country's most visited retail destinations and a new landmark instantly identifiable among Miami's skyline, the retail center at Brickell City Centre will open to the public on Thursday, Nov. 3 with its first group of stores. A select group of more than 100 committed retail stores will showcase their concepts at the center for the first time at 10 a.m. that day. The kickoff will be followed by a larger rollout of not-to-be-missed experiential events that will welcome the majority of retailers opening their doors throughout the next few weeks.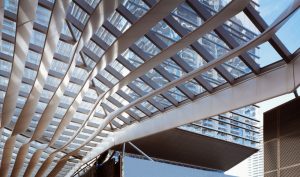 After four years of construction, the expansive three-level, open-air retail center will unveil half-a- million square feet of high fashion, dining and entertainment, anchored by Miami's first new Saks Fifth Avenue in 30 years and the country's first CMX theater, a subsidiary of Mexico-based Cinemex, the sixth largest cinema chain in the world. In 2017, Brickell City Centre will also welcome Miami's first Italian food hall, which will take up three floors of the project.
The center joins the project's other completed towers, including its two, 390-unit luxury condominium residences, REACH and RISE, two class-A office buildings, which are leased so far by Akerman LLP and WeWork, Uruguayan restaurant Quinto La Huella and signature rooftop bar Sugar, both of which are located at Brickell City Centre's flagship hotel, EAST, Miami.
Brickell City Centre currently has 92 percent of its retail spaces committed. A sizeable percentage of these brands, approximately 20 percent, are using Brickell City Centre as the venue to enter the South Florida market.  A full list of tenants opening throughout the holiday season and beyond can be found at: http://bit.ly/2fbjPFB
Opening Day
At 10 a.m. Nov. 3, BCC will kick off a busy opening weekend with a day of center-wide happenings free and open to the public, including: pop-ups and activities throughout the various retail stores and hourly performances by a host of cultural icons and notable DJs.
—
Brickell City Centre's Holiday Season Kickoff
Celebrations will continue with Brickell City Centre's holiday season kickoff on Nov. 17, by which time another wave of soon-to-be-revealed retailers will be opening in time for the busy holiday season. The retail center will come alive with the work of famed production designer and Marvel extraordinaire, Kirk M. Petruccelli (set designer for The Incredible Hulk, Fantastic Four, Blade, Ghost Rider and more), who will be creating an iconic and sustainable spectacle that infuses holiday spirit into the interior and exterior elements of the center. The kickoff will also launch BCC's curated music program by famous runway DJ and BCC's Music Director, Michaelangelo L'Acqua.
—
The Retail Center
Developed by Hong Kong-based Swire Properties Inc, along with retail co-developers Whitman Family Development and Simon Property Group, Brickell City Centre will fill the void in Miami's retail landscape by bringing one of the most diverse offerings of over 100 luxury, contemporary, international and local brands to Brickell's underserved financial district.
"Brickell City Centre is certainly a first for Miami and will inevitably solidify the city as a true world-class destination. What we've done here is unique; there's no handbook or manual for it because it hasn't been done before," said Stephen Owens, president of Swire Properties. "We have carefully created a vertical shopping experience that is very urban in its design, with many firsts and many internationally recognized retailers. I feel privileged to finally share with the world what we felt was always missing in Brickell: a destination."
Luxury brands will be located throughout the street-accessible first floor. Others will open on the second and third floors, emphasizing premium and contemporary retailers along with a mix of beauty, home decor, jewelry, apparel and other stores. The restaurants and bars, an integral piece of the Brickell City Centre retail concept, will be situated throughout the third floor, offering a mix of fine dining, casual fare and new international brands opening flagships in the U.S., providing a unique vertical shopping experience.
"Brickell City Centre is a destination in and of itself – with the hotel, cinema, and other attractions creating an environment where shoppers want to stay longer and make a day out of their visit," said Debora Overholt, vice president of retail at Swire Properties. "We're also looking forward to Brickell City Centre's strong collection of men-specific retailers, with brands like Boglioli, Kiton, Baldinini, Stitched – which will have a scotch lounge – and Acqua di Parma, which will operate a barber shop within its store. BCC's Saks Fifth Avenue will even have men-specific stylists and luxury dressing rooms."
The retail center will seamlessly connect with Miami's key transportation nodes. Swire Properties integrated the Miami Metromover with a stop that exits directly into the retail center's third floor to allow easy and convenient access. The retail center will also ease vehicle movement with an expansive two-story underground carpark that traverses streets in the lower level.
The entire project will be intricately linked by its architectural crown jewel, the innovative CLIMATE RIBBON™, a $30 million elevated trellis of steel, glass and fabric that connects all components of the project and is designed to harness Miami's bay breezes while deflecting the sun to create a comfortable open-air shopping environment, among other sustainability feats.
—
Brickell City Centre: The Project
The largest privately-funded project in the U.S. when it broke ground, the nine-acre, $1.05 billion mixed- use development will elevate the downtown Miami pedestrian experience and breathe new life into the neighborhood. With Swire Properties' track record of successful development on Miami's Brickell Key and in Hong Kong, Brickell City Centre is poised to transform Brickell's business and banking district into a true live, work, shop and dine nexus.
The project is also LEED®-registered for Neighborhood Development, currently one of the largest in the U.S.
For more information on Brickell City Centre, please visit: www.brickellcitycentre.com