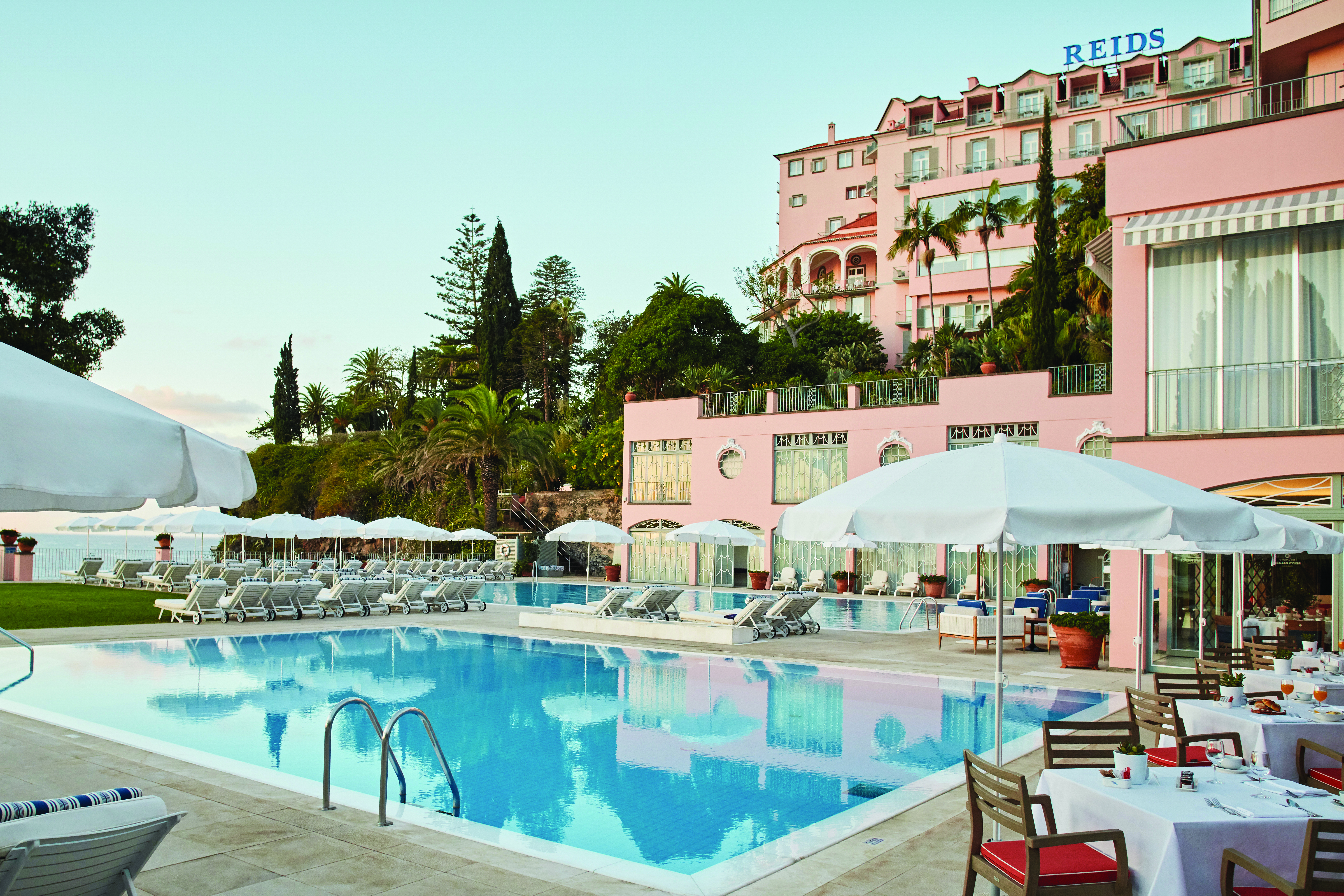 22 Nov

Belmond Reid's Palace Reveals An Exclusive Program For 2018 Festive Season

Belmond Reid's Palace reveals an exclusive program for 2018 festive season, offering guests a new host of activities, available from the 17th December to the 3rd January. From magical moments under the Christmas tree to cookies workshops culminating with exceptional and memorable dining occasions, the festive season of 2018 will be brimful with surprises.

The never-ending temperate climate from Madeira Island set the destination as one of the most special to spend the festive season, also notably recognised, by having the most spectacular firework show in the world.

EXCLUSIVE CHRISTMAS SPIRIT ACTIVITIES

From morning to late night, Belmond Reid's Palace promises to deliver some of the most enchanting activities around the Island and within walls.

The CHRISTMAS GASTRONOMIC TOUR will offer a unique and exclusive guided walk around Funchal. Along five different stops, guests will be able to taste some of the delicious seasonal specialties, visiting hidden factories and stalls bursting with traditional local flavours.

Fábrica  de  Santo  António  that  has  been  run  by  the  same  dedicated  family  since  1893  and  has  an  incredible heritage,   offers   the   best   honey   biscuits   (broas  de  mel)   that   will   delight   guests   while   they   listen   to   the extraordinary history of this hidden treasure. While at the Farmers Market, best known by the variety of flowers, vegetables and unique exotic fruits, guests will be able to taste a very special sweet potato bread, called  bolo do  caco  and  carne  de  vinho  e  alhos  –  pork  marinated  in  wine  and  garlic,  a  speciality  always  present  in  any Christmas dinner menu. At Loja Dona Maria José, a lovely shop, very well decorated and located in the hearth of  the  old  town,  a  unique  variety  of  liquors  will  be  displayed  and  the  tim-tam-tum  liquor  made  with  Madeira wine, raisins and black tea, will certainly tantalize any taste buds.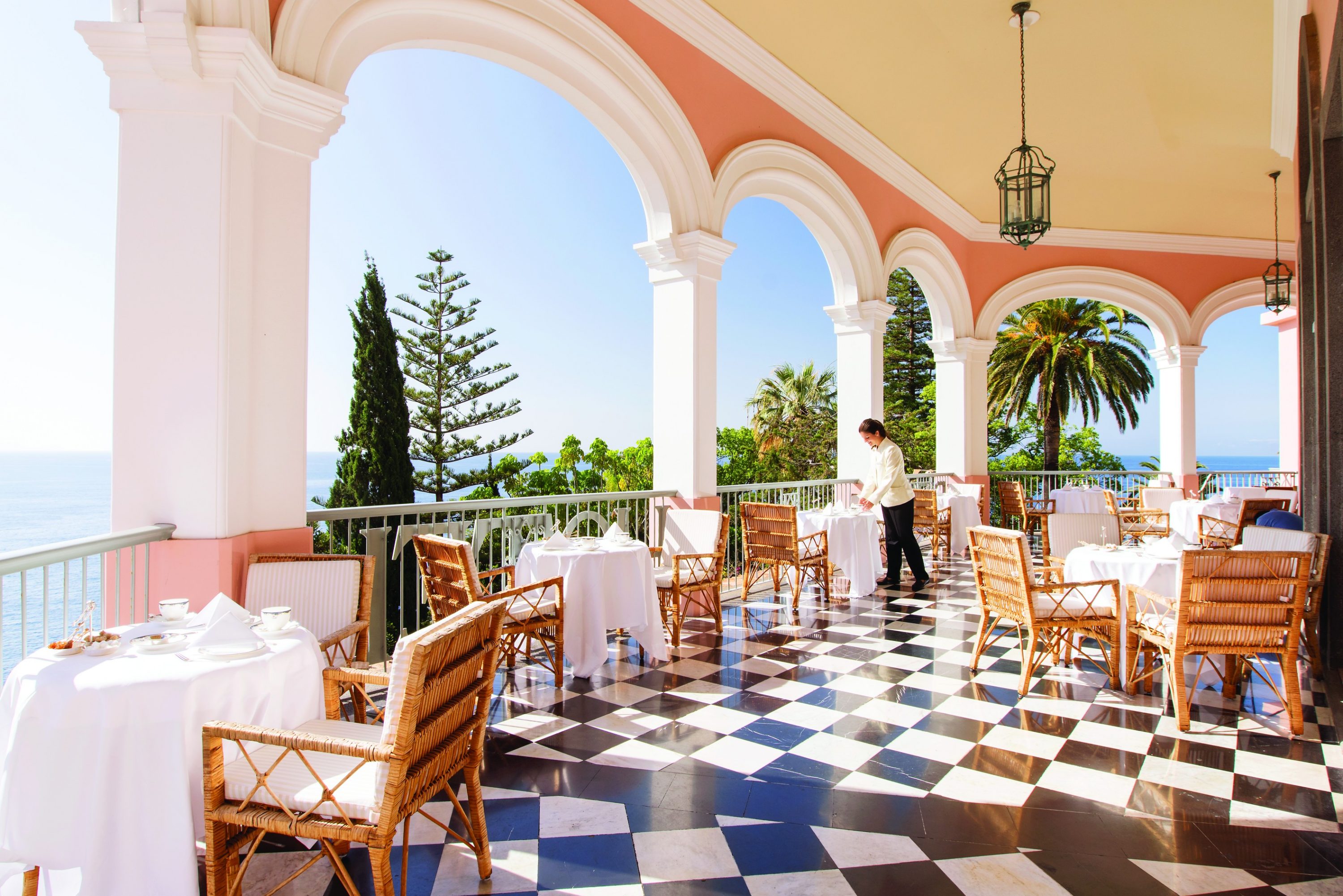 For  sweets  and  bakery  lovers,  a  CHRISTMAS  COOKIES  WORKSHOP,  will  be  available  and  the  Pastry  Chef  will share the art of making authentic broas de mel, the original Madeiran Christmas cookies. While the pastry team bakes them, guests will be excitingly waiting for these warm and delicious cookies.
An  adorable  program  will  also  be  available  for  the  little  ones  and  among  other  activities,  STORYTIME,  will transport little and grown-ups to a world of dreams and love. Under the Christmas tree, a storyteller will share enchanting stories about care, love and friendship.
FESTIVE DINING
Throughout  the  festive  season,  the  Hotel  will  deliver  authentic  gastronomic  experiences,  and  the  Michelin- starred Chef Luís Pestana has prepared special menus that homage the tradition and seasonal ingredients from the Island.
The  Christmas  Gala  Dinner  will  take  place  at  the  stunning  The  Dining  Room,  and  among  regal  pillars,  Murano glass chandeliers and luxurious Edwardian furnishings, will be possible to enjoy a 5-course set menu paired with selected wines.
Madeira's New Year celebration will kick off on December 30, locals and visitors dress up for the occasion and with glamour, they celebrate the Eve of The Eve. At Belmond Reid's Palace, two dining options will be available, a 4-course set menu at William Restaurant and a sparkling Champagne gala buffet at The Dining Room, a party that will continue all night long at the Cocktail Bar.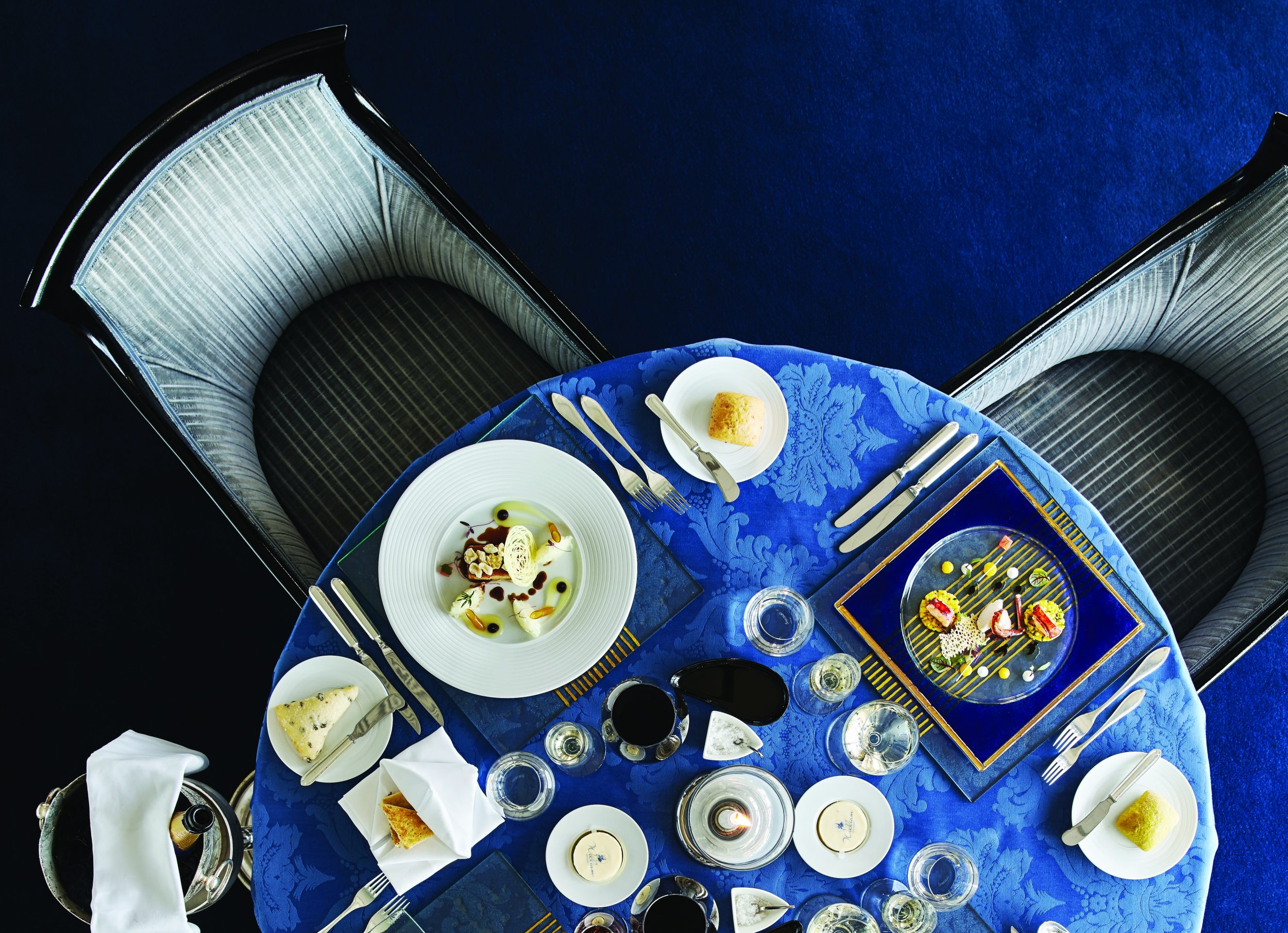 On  the  last  day  of  the  year  and  in  preparation  for  the  ten-second  countdown,  guests  will  be  able  to  savour delicious treats in an inspired Golden Age of Travel atmosphere. New Year's Eve Gala Dinner will be available in three  of  our restaurants,  a  6-course  gala menu  paired  with  selected  wines  will be  tasted  at  The  Dining Room, William Restaurant and Ristorante Villa Cipriani.
At midnight guests will be able to welcome 2019 while watching one of the most magnificent fireworks displays, with fireworks being set off from several points in the city's natural amphitheatre. Funchal's mountainous setting provides the perfect stage for this incredible show, already recognized in 2006 by the Guinness Book of Records as "the largest fireworks show in the world". An unforgettable evening followed by live music in the Cocktail Bar.
NEW YEAR'S CELEBRATION – BOOKING DETAILS
The "New Year's Celebration" six-night package starts from 888.00 € per night in a Deluxe Room and includes
breakfast,    airport    transfers,    one    lunch    and    a    gala    dinner    for    two    on    31    December,    available    at https://www.belmond.com/hotels/europe/portugal/madeira/belmond-reids-palace/offers
---
Petrie PR is a dynamic boutique Asia based PR agency providing specialist communications strategy for the luxury lifestyle, travel, property, design and spa sectors.
Regionally and internationally connected, our reach spans all the most influential media in China, Hong Kong, Singapore, Taiwan and Indonesia as well as emerging markets including Malaysia, Vietnam and Thailand.
Find out more about us.