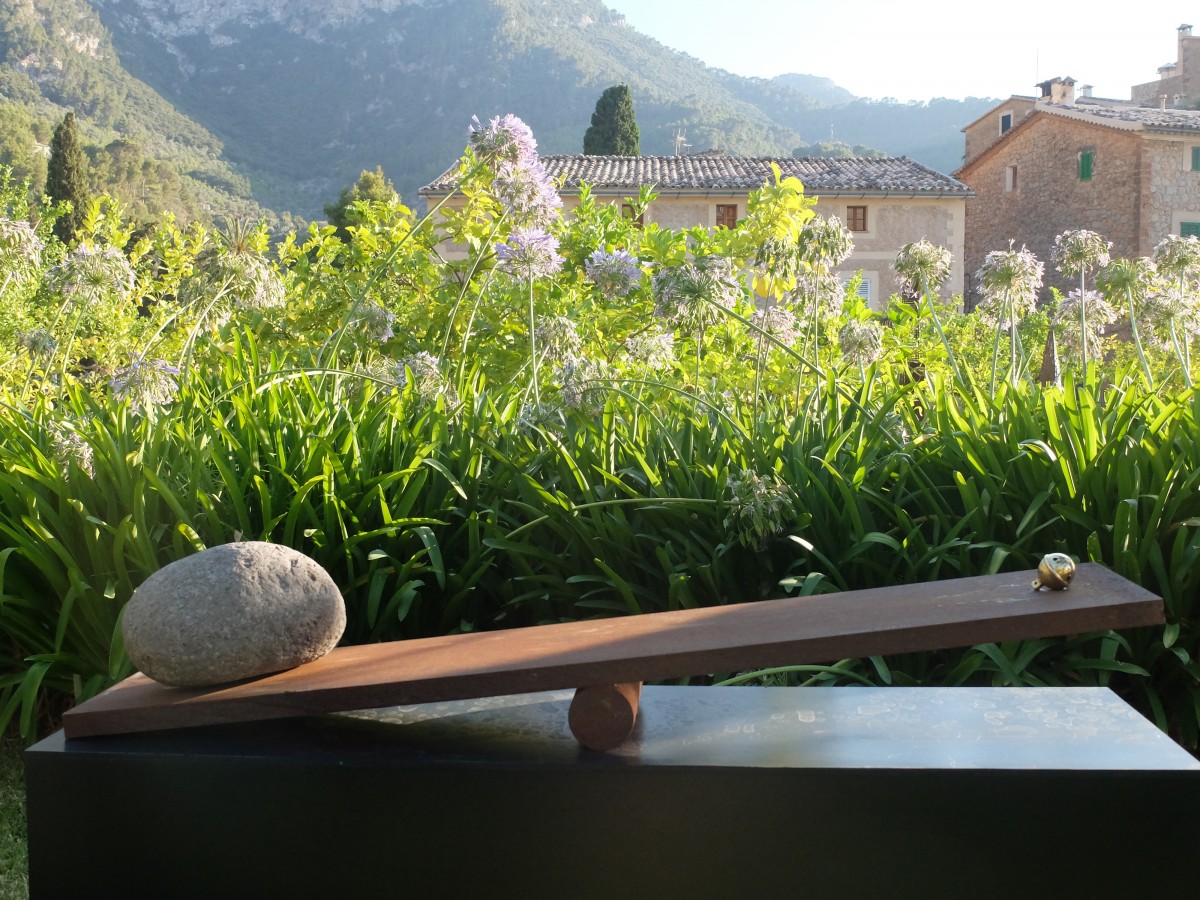 10 Aug

Belmond La Residencia Adds To Its Arts Exhibitions For Summer 2016

Sculptures by Marcelo Arce and artworks by Antoni Tàpies are unveiled

Belmond La Residencia, a charming hotel located in the renowned artists' community of Deia, Mallorca, today announces two new exhibitions to open this Summer, further strengthening its connection to the Spanish art scene. Award-winning sculptor Marcelo Arce has created a collection of pieces entitled The Bosch Temptations which will be a welcome addition to the Sculpture Garden, and the hotel's Sa Tafona Art Gallery will display a series of works by internationally-acclaimed Catalan artist Antoni Tàpies.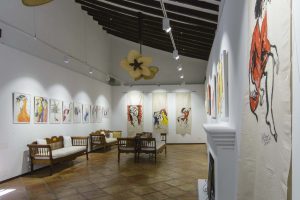 Arce's collection, designed in homage of the artist Hieronymus Bosch on the 500th anniversary of his death, represents some of Bosch's most famous works, recreated in bronze.  The sculptures are on display for hotel guests, residents, and visitors from 26 July to 8 November 2016 to enjoy in the complementary setting of Belmond La Residencia's tranquil Sculpture Garden, one of Spain's largest permanent sculpture gardens, which has an ever-growing display of pieces and is open to the public and for guided tours.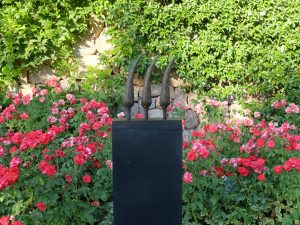 Marcelo Arce graduated in Fine Arts at the San Fernando Royal Academy, Madrid.  He teaches engraving and sculpture.  He received the Picasso Grant in Malaga and his work has been exhibited in museums, galleries and arts centres in Spain, France and Portugal.  Selected for many awards, one of his most recent works is entitled The Absence of Gravity, comprising a large edition of engravings that were created in the Foundation Pilar i Joan Miró a Mallorca.  Marcelo Arce lives and works between Paris and Deià, Mallorca.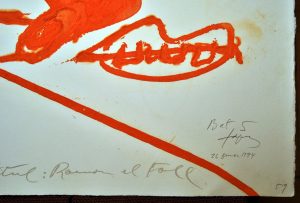 Sa Tafona, Belmond La Residencia's acclaimed art gallery, which hosts a variety of exhibitions and performances throughout the year, will be home to an exhibition entitled Tàpies Suite Llull from 15 August – 15 September 2016. Consisting of 24 etchings and a serigraphy printed on canvas, created by Antoni Tàpies over a 12 year period, the collection is inspired by texts of the great Mallorcan philosopher, and writer, Ramón Llull (1232-1316). As the island celebrates the seventh centenary of Llull's passing this year, and the exhibition is designed to be a dedication to the influential character of history.

Tàpies was perhaps the best-known Catalan artist to emerge in the period since the Second World War. In 1948, he helped co-found the first post-war movement in Spain known as Dau al Set connected to the surrealist and dadaist movements. Tàpies' ideas have had worldwide influence on art, especially in the realms of painting, sculpture, etchings and lithography. Samples of his work are present in numerous major international collections and, in particular, in the Tàpies Foundation, Barcelona.
With a strong connection to the arts community of Mallorca and Spain, Belmond La Residencia is a village of restaurants, guest rooms, gardens and galleries surrounded by olive and citrus groves in the hills of a UNESCO World Heritage Site. Guests can relax, learn and develop new skills by taking part in a range of bespoke experiences such as sculpture or painting master classes, cookery classes, a trek of Serra de Tramuntana World Heritage Site, and more.
For further information please visit www.belmond.com/Belmond-La-Residencia or call 0845 0772 222.