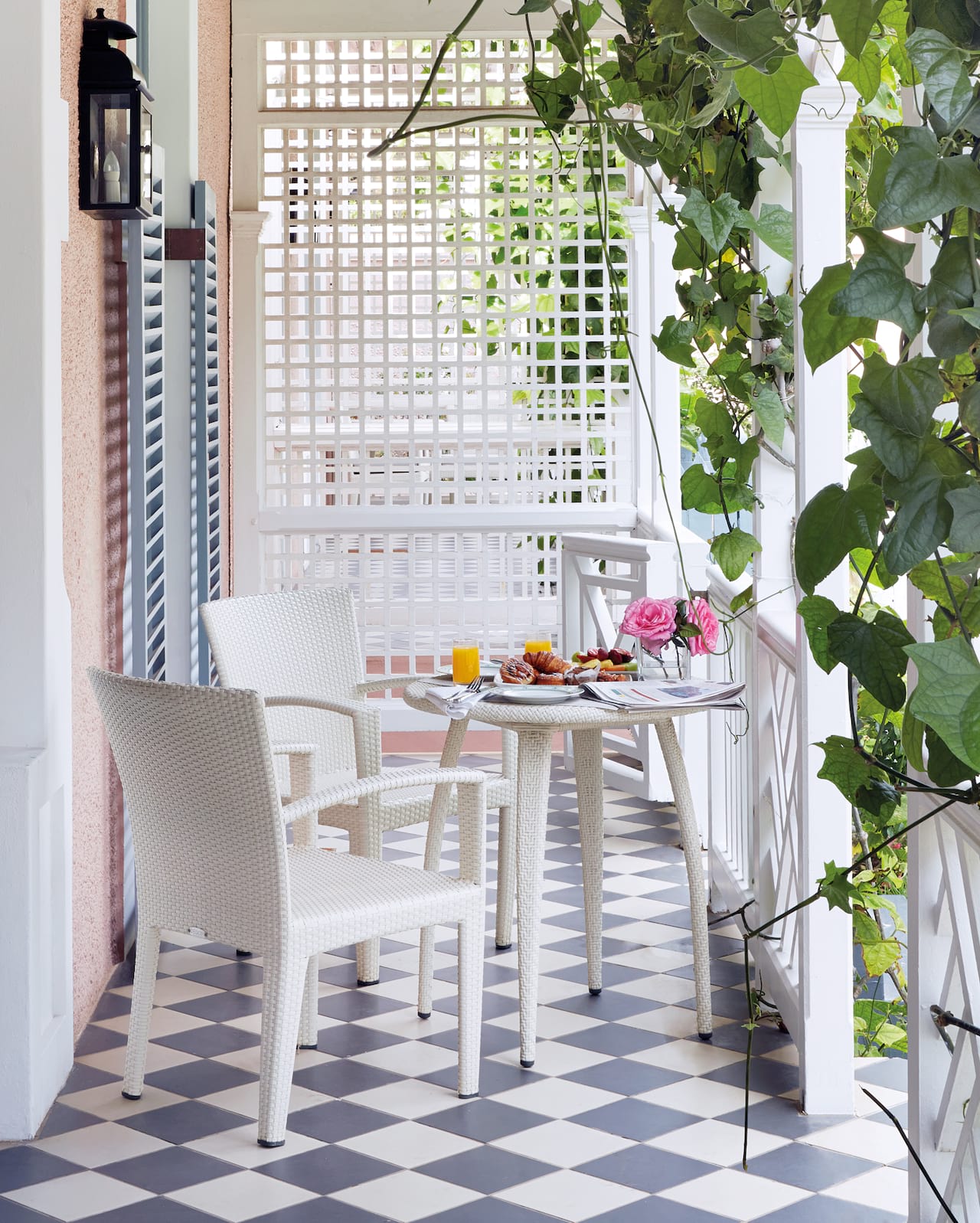 04 Apr

Belmond Good Living – A Good Morning Ritual With Nadia Narain & Katia Narain Phillips

Start the day in serene, sensuous style with this exclusive morning ritual. It is designed by Good Living Experience Makers Nadia Narain & Katia Narain Phillips, authors of the acclaimed 'Self Care in the Real World' and 'Rituals for Everyday'.

GOOD LIVING is Belmond's philosophy on wellbeing—finding a happy balance of guilt-free indulgences. Living a life full of adventure and cultural experiences that enrich the mind and nourish the soul.

"One thing that makes us feel great is to make sure we have time in the morning to set the tone of our day," the Narain sisters tell us. "Here is a ritual for you to start your day with a sense of gratitude and joy."

"Every morning is a new beginning. Take a deep breath, smile and enjoy what today brings."

Nadia Narain & Katia Narain Phillips are world-famous wellness practitioners, lifestyle authors and Belmond Good Living Experience Makers. They believe that taking time for yourself is crucial to a life well lived. Get to know Belmond's Soul Sisters.

Treat yourself to a morning ritual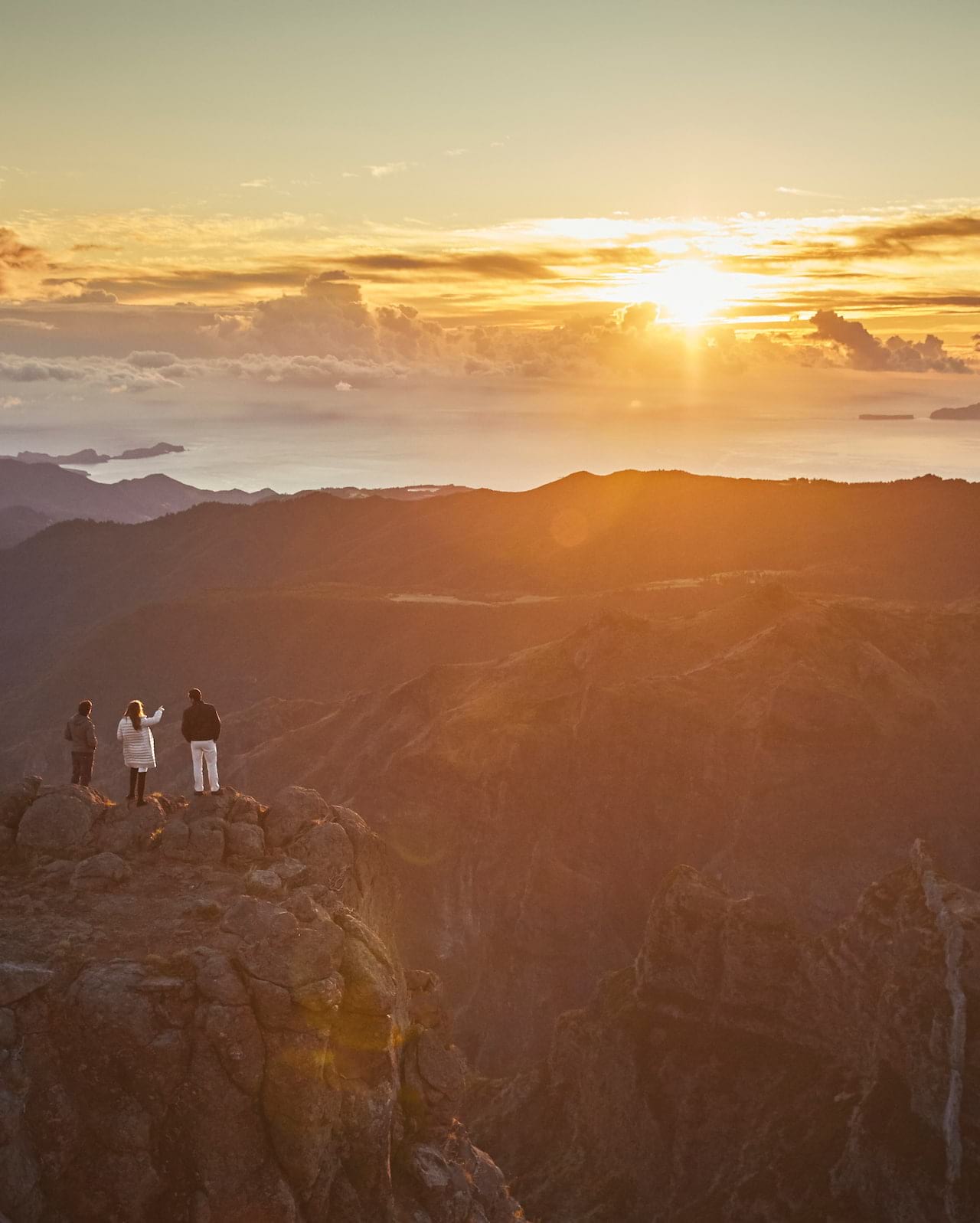 What does Good Living mean to you?
Katia: Good living means to me having space in my day. If I'm rushing around I don't feel grounded or settled, so I always need to create some kind of space where I can do something for myself; walking, swimming, eating well, sitting down and eating.
Nadia: Good Living to me is finding a little bit more balance in life, so you have time to do things that are also fun and creative. Not just the day-to-day things that we have to get through with work and family life.
What is it that connects you to what you do?
Nadia: We've been working in wellness for over 40 years between us, and it's such an honour to be able to help people to help themselves. We get so much feedback from people who have tried to do these small techniques that we're teaching, and what a big improvement it's had on their lives.
Where do you think people are most at risk of missing out on Good Living?
Katia: I think that we get stuck in the 'rat race', and that with social media and the technology that we have, we lose our time. What we hear from people all the time is that they are time-poor, but we are wasting time on so many things. I think that that's the weakness.
Nadia: I think people fill themselves up with so many things they 'have to do', not just the things that they enjoy doing. Everybody waits until they're retired to do things they enjoy. But it's important to find time to do the things that bring life to your day.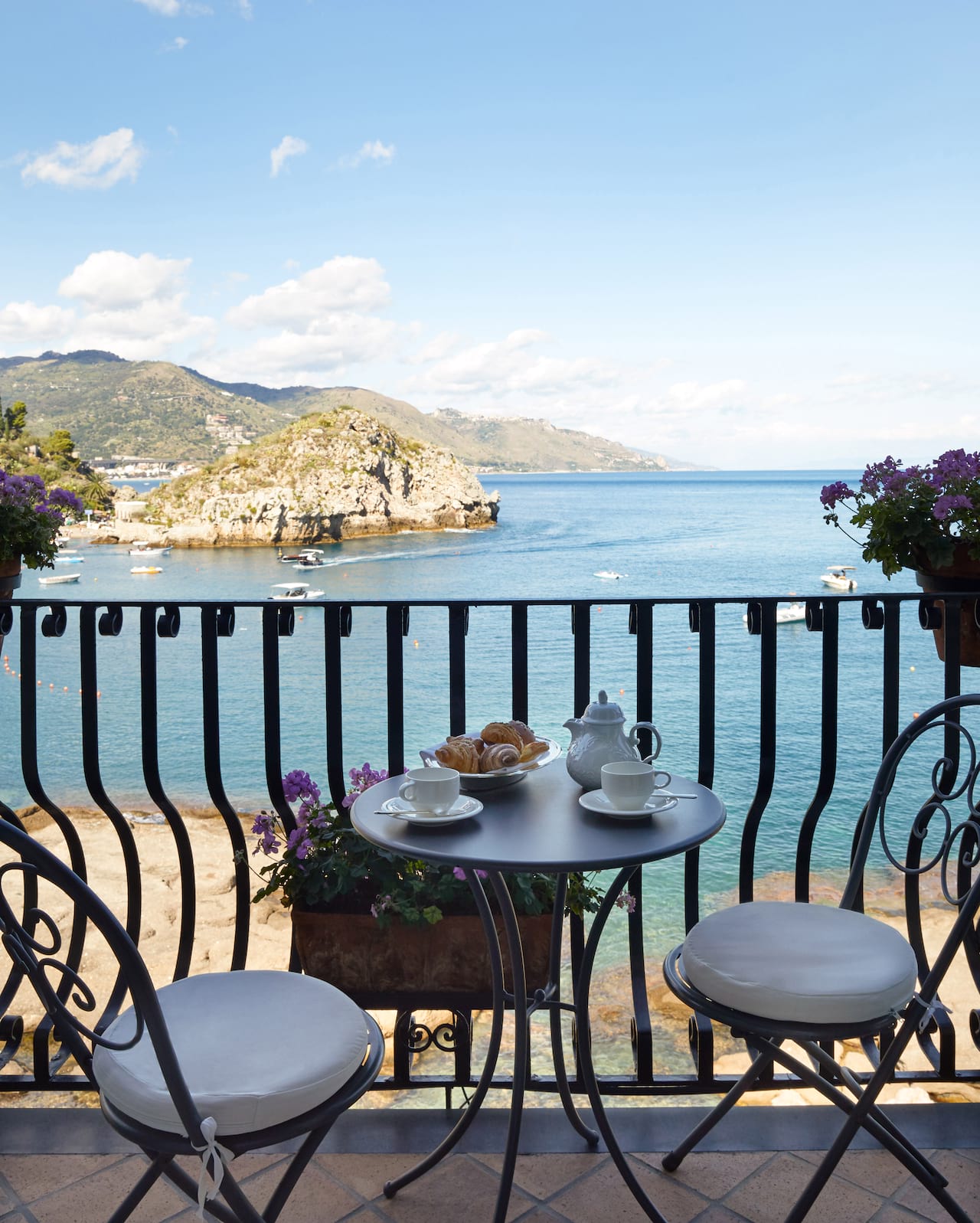 What does being a Good Living Experience Maker mean to you?
Nadia: Working with Belmond enables us to take our work and travel with it, which is really exciting to be able to do a lot of our self-care work in beautiful destinations, surrounded by nature. It also allows us to be around other people that are doing the thing that really makes them tick, and to be able to share that with other people.
Katia: Being part of this project allows us to take the things that we do to really beautiful places, opening it up to people so they can take care of themselves while they're visiting breathtaking destinations.
What does travelling enable you to do that you don't find time for in everyday life?
Katia: Travelling enables me to find my sense of adventure again. I don't explore my city as much as I should, but when I go to a new country I love to explore their food, culture and nature. It fills my soul.
Nadia: Travelling to other places allows me to get out of my daily routine. With that, it's just fun to be able to wander around places without having being constrained by appointments. Lunches and dinners can go on for a lot longer and there's more spontaneity in your day. It refreshes your whole system when you indulge in another culture.
What is your one tip to help people find a sense of peace at home?
Nadia: The one tip would be to keep your home tidy and in order. When my home is tidy my mind is calm, but when there's chaos in my home I feel like my mind is a little more distracted.
Katia: My one tip would be to make your bed in the morning. Making your bed in the morning is a small win, but it's correlated with creating really good habits throughout your day and your life.
Can you tell us more about the rituals your are creating for Belmond guests?
Nadia: We created a very simple morning ritual to start your day with a sense of gratitude and joy. It starts with a breathing technique to help ground you, to bring you into the present moment, creating an instant feeling of calm.
Katia: It's a ritual that you can take with you and carry it on, which was really important for us.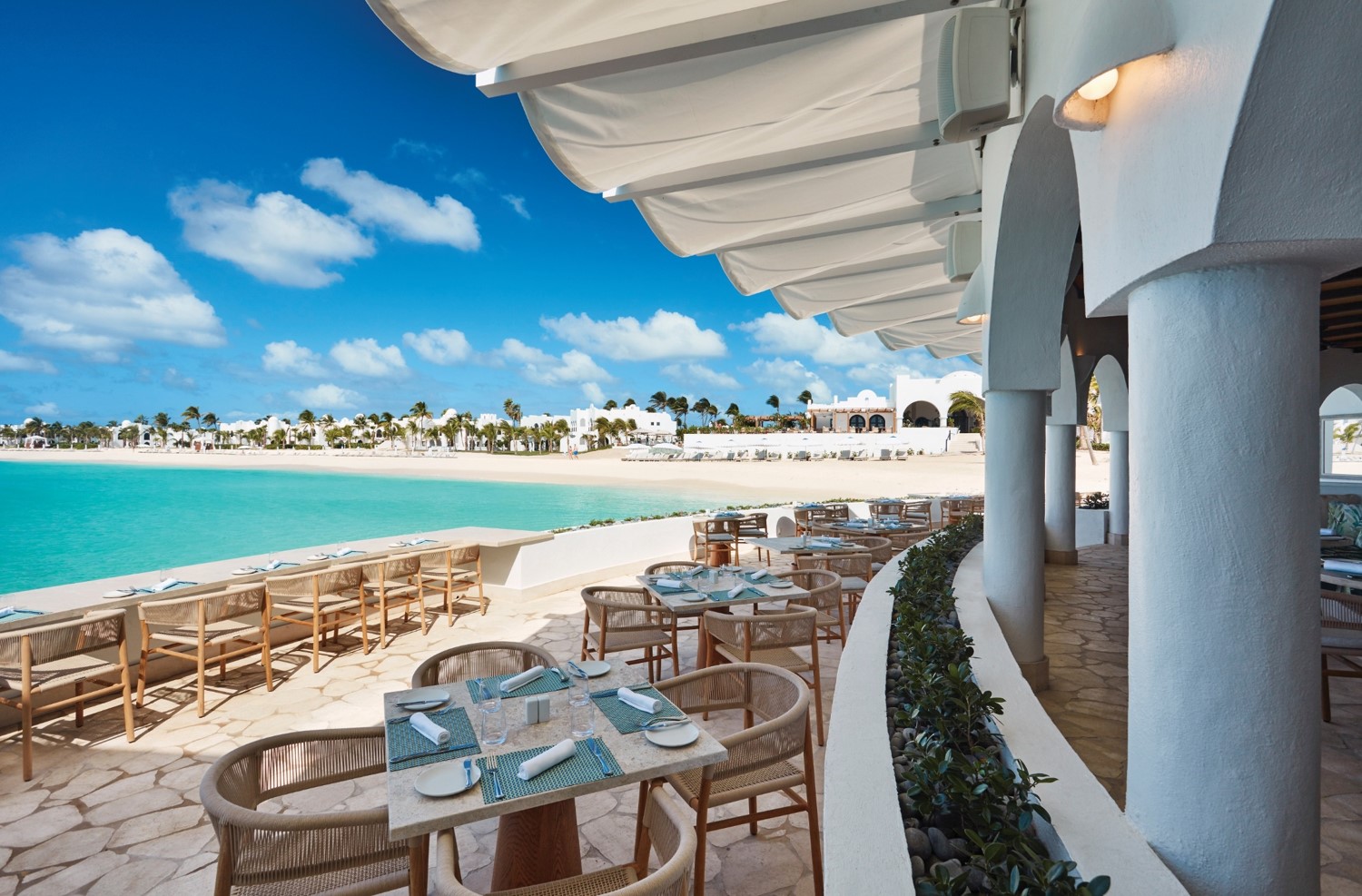 What tips do you have for someone to find peace while travelling?
Katia: I think it is important to be super organised – creating lists and planning ahead is going to make a smoother journey. I think it's also important to drink lots and lots of water before a flight.
Nadia: One of my top tips is for when you arrive, to go for a walk or to find some green space to stand in. Or if you're near the ocean to jump in and rinse off the whole travel vibe. Also, we always travel with essential oils like lavender, which relieves tension and anxiety. A couple of drops rubbed into the soles of the feet. Peppermint is also great for when you arrive, to wake you up and make you feel vibrant again.
What has been your most memorable travel experience?
Katia: My most memorable travel experiences are always holidays that I've taken that have included trekking or lots of outdoor activities, pushing me physically while being in nature. Being outside always gives me a sense of peace, especially as I live in a busy city.
Nadia: My most memorable travelling experiences are to places where you're with people that you love, and then it doesn't really matter where you are. If I had to narrow down to one place, it would have to be Tibet. It was a very long time ago, but I still have the memory of the smell and the culture of the place. The other most memorable place is Tokyo, Japan. I could keep going back there over and over again.
---
Petrie PR is a dynamic boutique Asia based PR agency providing specialist communications strategy for the luxury lifestyle, travel, property, design and spa sectors.
Regionally and internationally connected, our reach spans all the most influential media in China, Hong Kong, Singapore, Taiwan and Indonesia as well as emerging markets including Malaysia, Vietnam and Thailand.
Find out more about us.