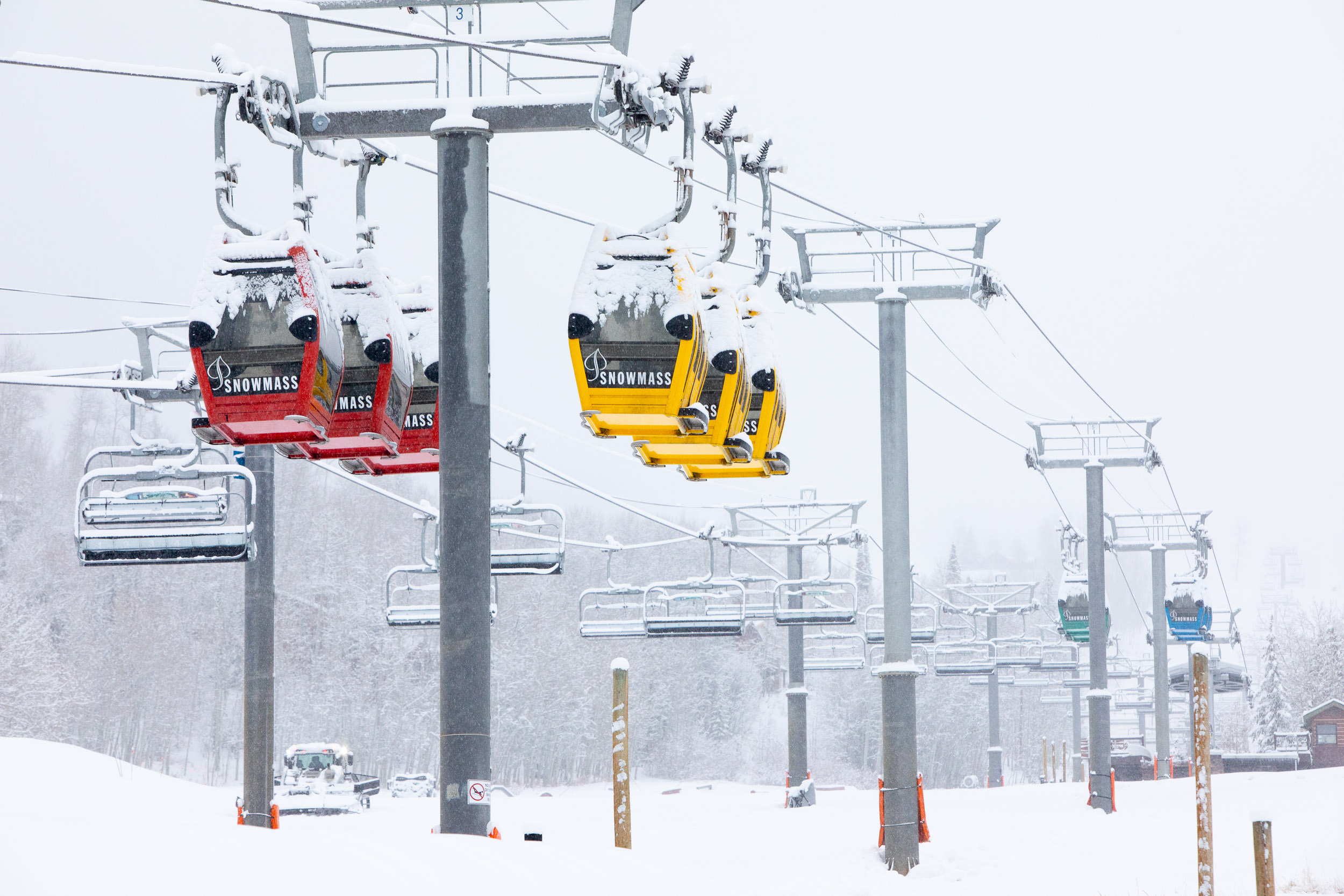 16 Dec

Aspen Snowmass Announces 2019-20 Winter Season Ticket Artist, Susan Te Kahurangi King

Aspen Snowmass announces New Zealand native Susan Te Kahurangi King as the selected artist for the 2019-20 winter season lift ticket art. This will mark the 15th consecutive year that Aspen Snowmass has partnered with an acclaimed artist to design the lift ticket.

"The Aspen Idea is founded on the ideals of mind, body and spirit, and the lift ticket art program is a perfect expression of our values of self-reflection and creativity along with our community's strong bond around the arts," says Mike Kaplan, president and CEO, Aspen Snowmass. "We are incredibly excited to work with Susan King, whose art sparks a similar joy that is found spending time in the beautiful mountains and this incredible community."

King's exhibition history is extensive with representation in major art fairs, galleries and museums by prominent curators. She has been featured in many exhibitions, events and publications in a range of contexts both as an 'Outsider artist' and a 'Contemporary artist'. These include The Institute of Contemporary Art, Miami; American Folk Art Museum, New York; Marlborough, London; Outsider Art Fairs in New York and Paris with Chris Byrne; Andrew Edlin Gallery, New York; Robert Heald Gallery, Wellington; City Gallery Wellington, TSB Wallace Arts Centre, Auckland; and the Auckland Art Fair 2018.

What becomes immediately evident in King's drawings is the rigorousness of her visual vocabulary. This body of works features an abundance of color, generated predominantly in felt tip markers, a medium scarcely used in her earlier works.

"We are proud to have Susan Te Kahurangi King join the impressive roster of artists in this unique collaboration," says Paula Crown. "The contributing artists over the past 15 years represent an extraordinary breadth of creative talents, identities and geographies, and Susan's story is especially inspirational. Art in Unexpected Places reminds us of the value of being present for and appreciating the marks each of us make in the world, whether it is a series of perfectly carved ski turns or a generous act."

In previous years, Aspen Snowmass has featured commissioned works by internationally recognized artists such as Hank Willis Thomas, Paula Crown, Yutaka Sone, Peter Doig, Karen Kilimnik, Jim Hodges, Carla Klein, Mamma Andersson, Mark Grotjahn, David Shrigley, Mark Bradford, Anne Collier, Takashi Murakami, and Laura Owens. The lift ticket art program was started as a partnership between the Aspen Art Museum and Aspen Snowmass in 2005.

About Susan Te Kahurangi King

Susan Te Kahurangi King, born 1951 in Te Aroha, New Zealand, is the second eldest in a family of twelve children. Although upon turning three, King spoke fluently, by the time she reached five, her ability to speak was well in decline and at the age of seven, virtually a thing of the past.

As King's inability to speak set in, so too did her heightened ability and commitment to draw. At the age of four, King's grandmother acknowledged and encouraged her artistic talent. Soon after starting school at the age of five, her teacher reported that Susan displayed remarkable mental activity in the creation of complicated figures drawn on paper, and that she was able to concentrate on drawing for hours at a time. At the tender age of seven, she was prolific and showed signs of talent as a young artist.

In 1960, the family moved to Auckland so Susan could attend a newly established special school, which she attended for almost three decades.

At some stage in the very early 1990s, King ceased her drawing practice. However, in 2008, fueled by renewed interest shown in her work, not long before the filming of "Pictures of Susan" (directed by Dan

Salmon of Octopus Pictures Ltd, 2012), she picked up the pencil and began to draw, continuing where she had left off almost two decades prior.

For more information about the Lift Ticket Art Program, please visit: https://www.aspensnowmass.com/we-are-different/art-in-unexpected-places/lift-ticket-artwork .

 
---
Petrie PR is a dynamic boutique Asia based PR agency providing specialist communications strategy for the luxury lifestyle, travel, property, design and spa sectors.
Regionally and internationally connected, our reach spans all the most influential media in China, Hong Kong, Singapore, Taiwan and Indonesia as well as emerging markets including Malaysia, Vietnam and Thailand.
Find out more about us.