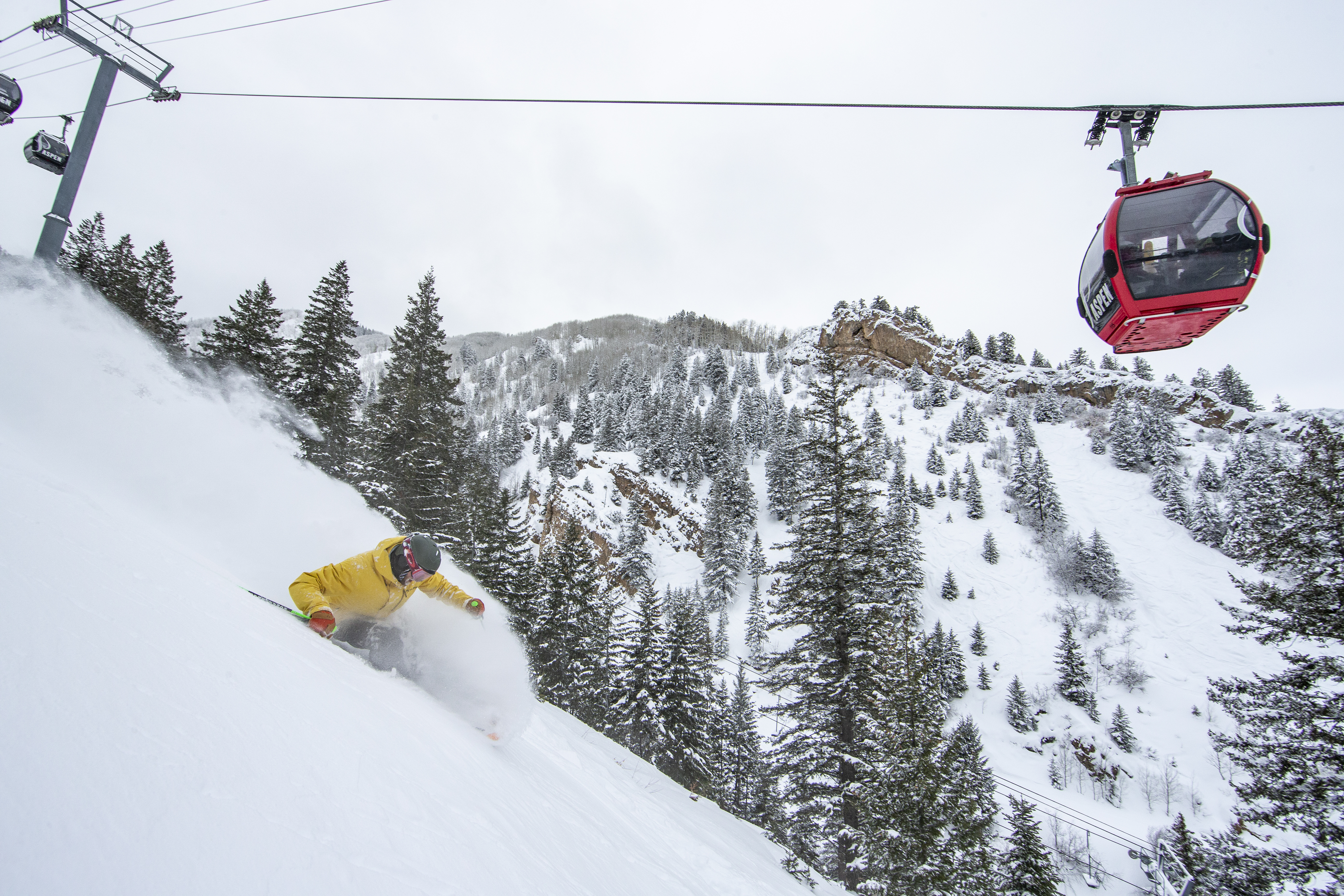 16 Oct

News From Aspen Snowmass Winter 2019/20

As winter approaches, Aspen Snowmass prepares for the upcoming ski season with a new restaurant, season pass deals, new events, and expanded offerings.

At Snowmass, Sam's, a new Italian restaurant, will debut this winter as a sit-down lunch offering. The large Snowmass Base Village Development continues into the next phase with the opening of The Collective, a new community center as well as additional retail and dining options.

For events, Aspen Snowmass sees the return of ski racing in March with both the U.S. Alpine Tech Championships and NASTAR National Championships.

In hospitality, The Little Nell heads into the winter season with a recent renovation and celebrates its 30th anniversary and the Limelight Hotel Snowmass enters its second winter season.

Expanded resort offerings include new adult clinics, bigger rewards on the Aspen Snowmass app and an additional Four Mountain Sports Store in the new W Hotel.

On the sustainability front, Aspen Snowmass partners with Taiga Motors to test out a new electric snowmobile, raises entry level pay to $15 per hour and prints all trail maps on stone paper helping with deforestation.

"After last season's record snowfall we have a lot of momentum going into the 2019-20 season," says Katie Ertl, senior vice president of mountain operations for Aspen Snowmass. "Along with big projects like the remodel of Sam's restaurant and new snowmaking a bit further up on Lover's Lane at Buttermilk, our expert employees have been hard at work maintaining the mountains with other projects such as new gear box rebuilds on four lifts, snowmaking replacement lines on Highlands and Snowmass, along with mowing/brush cutting grass on ski runs in anticipation of ski season. We are curious to see what this winter brings and look forward to rolling out the red carpet once again for our guests, passholders and locals."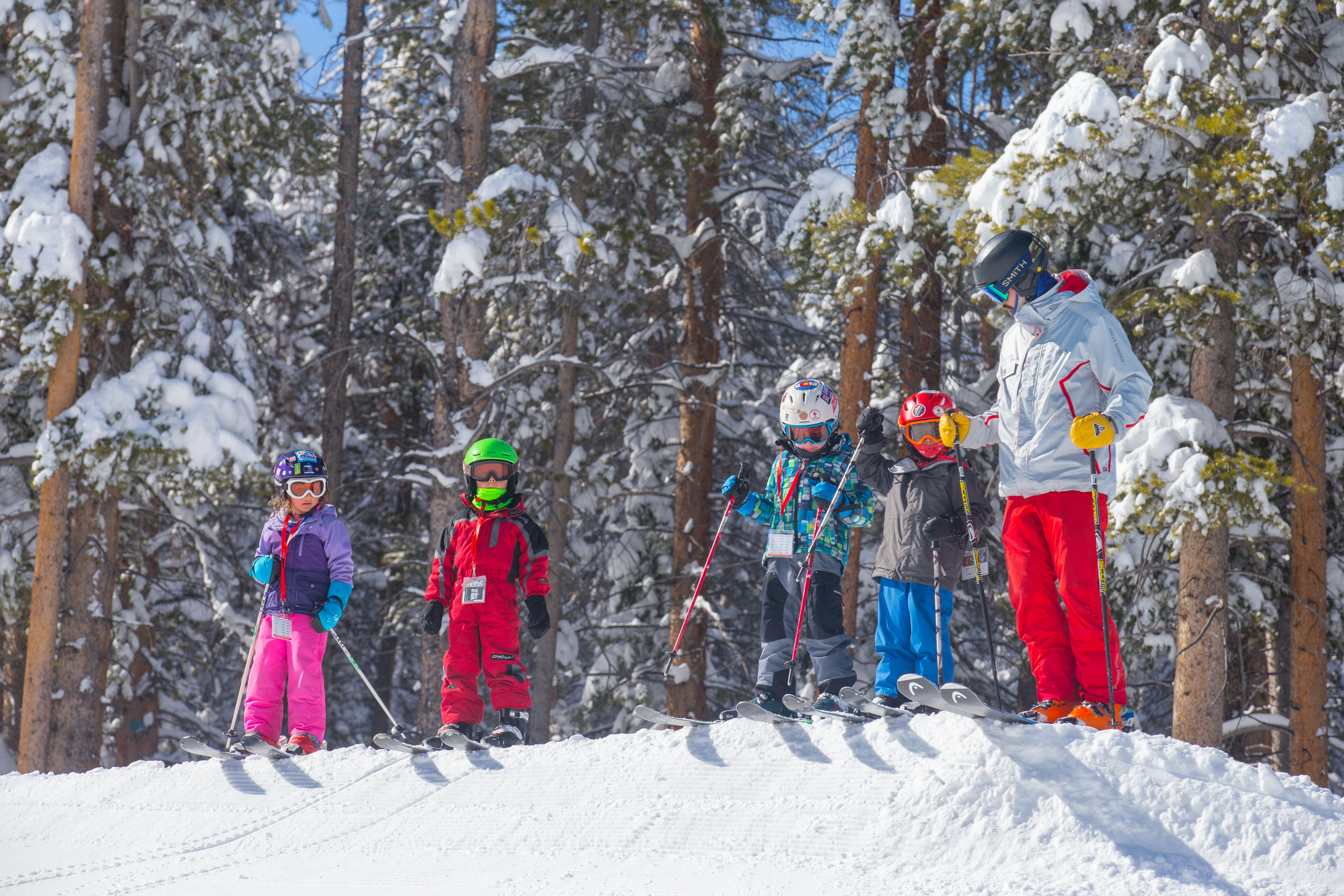 The following details what's new at Aspen Snowmass for the coming winter 2019/20 season.
Capital Improvements
Snowmass Base Village Development Continues
Located at the base of Snowmass Ski Area in the heart of Snowmass Village, Colo., the Snowmass Base Village (SBV) development is a $600 million mountain-resort development, currently the largest under construction in North America. The first phase of construction was completed last fall and included the new Limelight Hotel Snowmass, ski-in/ski-out residences, public events plaza with ice skating rink, fire pits, and community building. This winter, The Collective, a new community center will open in December 2019 with a new restaurant and bar as well as a community and game lounge. The new One Snowmass building will include additional retail and dining options.
Continuing the expansion of the Snowmass Base Village, a new community center, called The Collective, will open in December 2019. The space will include a new restaurant concept, titled Mix6, by award-winning Aspen chef Martin Oswald. Oswald brings his 35-year culinary expertise to Snowmass with a fast-casual style restaurant that invites diners to mix and match up to six seasonal ingredients cooked from scratch every day. The restaurant will be open for lunch and dinner. Right next to Mix6, MoxiBar will offer inventive cocktails, craft beers, and renowned wines. A new community lounge will debut in The Collective featuring entertainment, speakers and live music throughout the year from local organizations such as Aspen Center for Environmental Studies (ACES), Anderson Ranch Arts Center, Belly Up, Jazz Aspen Snowmass, the Thunder River Theatre Company, Aspen Film and more.
New One Snowmass Building Opens Retail and Dining Options
JÜS Snowmass will debut with its second location (the first located downtown Aspen), with hand-crafted cold-pressed juice blends, smoothies and dairy-free drinks. The menu will also include healthy breakfast options such as smoothie bowls, burritos and bagels with lunchtime selections including wraps, sandwiches and salads. A new yoga studio, King Yoga, will open in partnership with local yogi Aaron King and will offer daily yoga classes available to the public. Eye Pieces, a Colorado-based optical boutique, will also be opening in One Snowmass. Straight Line Studio presented by local artist Kelly Peters will open as a community-based art studio and gallery. Lastly, a full service Salon and Spa will be available with haircuts, manicures, pedicures, facials and massages.
The Limelight Hotel Snowmass opened December 2018 with 99 hotel rooms and 11 for-sale condominiums, plus a new restaurant, a children's game area as well as a five-story climbing wall that is open to the public and the tallest of its kind in the state. Modeled after the company's existing properties in Aspen, Colo. and Ketchum, Idaho, the hotel is located adjacent to Snowmass Mountain's
Elk Camp Gondola providing ski-in/ski-out access. The new hotel property remains consistent with the Limelight brand featuring amenities and extras such as an expanded continental breakfast, après ski deals in the Lounge, live music, adventure activities such as First Tracks and Inside Tracks, a ski concierge as well as pet-friendly rooms. For more information, visit www.limelighthotels.com/snowmass.
For more information about the Snowmass Base Village development, visit www.allinsnowmass.com.
Hospitality
The Little Nell Remodel and 30th Anniversary Celebration
The Little Nell is Aspen's only Forbes Five-Star, AAA Five-Diamond, ski-in/ski-out hotel located just steps from Aspen Mountain. Recently, the illustrious hotel underwent an interior renovation of the living room, lobby and the après-ski bar called Chair 9. The renovation, which took place Spring of 2019, created a modern, art-centric aesthetic from international renowned design firm Champalimaud. Simultaneously, Ajax Tavern, a ski-in/ski-out restaurant located inside The Little Nell, was renovated by Rowland + Broughton, an architecture and interior design firm based out of Aspen/Denver, which resulted in brightening the bistro interior and upgrading the patio. This Thanksgiving, The Little Nell is also celebrating its 30th Anniversary. Commemorative events and happenings will take place throughout the 2019/20 winter season in honor of the 30th anniversary. More information to come. www.thelittlenell.com
New Sam's Restaurant on Snowmass
Aspen Snowmass introduces Sam's, a new Italian restaurant located at 10,620 ft. at the top of Sam's Knob on Snowmass. The new restaurant features a modern Italian concept that will offer diners sweeping views of the Elk Mountains and a sophisticated but lively food experience. The $2.5 million remodel features an open bar area, live-action kitchen, fireplace with relaxed seating and a stylish deck. An added slipper room will greet diners with the option to remove ski boots and slip into a pair of comfy slippers. Sam's will feature a curated wine list and signature cocktails such as the negroni spritz. The new restaurant will open in November 2019. For more information, visit www.aspensnowmass.com/sams.
Events
Ski Racing Returns to Aspen Snowmass with 2020 and 2022 U.S. Alpine Tech Championships
Aspen Snowmass, in collaboration with the U.S. Ski & Snowboard and Aspen Valley Ski & Snowboard Club (AVSC), will host the 2020 U.S. Alpine Tech Championships Mar. 28-31 at Snowmass and Aspen Highlands. The agreement also ensures the return of the U.S. Alpine Tech Championships to Aspen Snowmass in March of 2022. Tech Championships include the disciplines of men's and women's slalom, giant slalom and parallel slalom. The last time Aspen Snowmass hosted a U.S. Alpine Tech Championships was 60 years ago, but ski racing runs deep in the Roaring Fork Valley, as the resort not only hosted the first World Championships outside of Europe in 1950, but has been a continuous stop on the World Cup circuit for both the men and women. Aspen also hosted the 2017 Audi FIS Ski World Cup Finals.
Aspen Snowmass to Also Host 2020 and 2021 NASTAR National Championships
Prior to hosting the U.S. Alpine Tech Championships, Aspen Snowmass will host the 2020 and 2021 NASTAR National Championships at Snowmass Mar. 24-28, 2020 and Mar. 23-27, 2021. NASTAR is a youth feeder program for the U.S. Ski Team, and U.S. Ski Team athletes set the pace for NASTAR. For the first time, both events will be at the same venue, allowing the top recreational racers to have the unique opportunity to compete side-by-side with the best American alpine ski racing athletes. More than 50,000 racers will compete at 100 resorts across the country to qualify for a spot at the National Championships. Recreational racers compete within their age and ability group to earn a National Championship title and place in the final, Race of Champions. Each National Champion carries their handicap into the race to compete for the overall win. For more information about the NASTAR National Championships, visit www.nastar.com/national-championships.
Rental/Retail
New Four Mountain Sports Rental Shop to be Located in the New W Hotel
A new 730-square foot Four Mountain Sports rental shop will be located in the new W Hotel at the base of Aspen Mountain. The store will offer skis and snowboards for rent as well as for-purchase accessories such as goggles, gloves, hats and more. Four Mountain Sports will be the first in the industry to offer MIPS (Multi-Directional Impact Protection System) technology for rental helmets. Four Mountain Sports also offers top-of-the-line Dynafit alpine touring rentals at all locations, including at the new W Hotel store. For more information, visit www.aspensnowmass.com/rentals.
Sustainable PHANTOM Base Treatment Used on all Four Mountain Sports Rental Skis and Snowboards
PHANTOM is a permanent, one-time application, waxless base treatment that eliminates the future need for waxing skis and snowboards. The base treatment uses a timed polymerization process that permanently penetrates the entire thickness of the base material with powerful go-fast fluoro compositions designed to operate across all snow temperatures. It's a one-time application that is also safe for the environment compared to traditional waxes. Cured PHANTOM doesn't cause biological damage, and doesn't present any long-term environmental risks.
Sustainability
New Agreement with Taiga Motors
For the 2019-20 winter season, Aspen Snowmass enters a new agreement with Taiga Motors that will introduce an electric snowmobile to the resort with the goal of efficiently accelerating the transition to more sustainable mountain operations vehicles. Aspen Snowmass was selected to participate in the Flagship Partner Program which gives rights to test out a new, Taiga Motors electric snowmobile. The program helps showcase the commitment of ski resort brands leading the charge towards increased winter sports sustainability. Taiga recognizes the value of working hand-in-hand with partners to gather product feedback and better shape the future of snowmobiling.
2019/20 Aspen Snowmass Trails Maps Being Printed on Stone Paper
This season, all of Aspen Snowmass' trail maps are being printed on paper made from stone rather than the traditional pulp paper. Stone paper uses ground up waste rock as the primary content instead of tree fiber and is the environmentally responsible alternative to paper made from wood pulp or synthetic paper. It is much better for the environment as it reuses waste minerals versus cutting down trees. Also, production of the paper requires far less energy which results in lower CO2 emissions, manufacturing does not pollute waterways with toxins like traditional pulp mills and it does not cause deforestation. For more information about stone paper, visit http://stonepaperinfo.com/.
To read the latest Aspen Snowmass sustainability report, visit https://www.aspensnowmass.com/we-are-different/sustainability-reports.
Ski and Snowboard Schools
New Adult Clinics
Aspen Snowmass introduces the new offering of Adult Clinics built for intermediate to expert skiers looking to refine and hone their skiing and snowboarding skills. More than a lesson, the adult clinics utilize professional coaches from the Ski & Snowboard Schools of Aspen Snowmass to work on skills such as refining carved turns, mastering moguls, or conquering steeper terrain.
Technology
Aspen Snowmass App—Bigger Rewards
The Aspen Snowmass App offers a convenient way for guests to access mountain conditions, tracked skier days, interactive mapping of a guest's movement, year-over-year stats for vertical feet and Highland Bowl laps, as well as information about activities, lift tickets, lessons and more. New this year, the App will offer bigger rewards. Updated app benefits include a $15 food & beverage credit valid at on-mountain restaurants, $10 credit at Four Mountain Sports, $25 off Ski and Snowboard School lessons as well as exclusive access to all things Aspen Snowmass. For more information, visit www.aspensnowmass.com/app.
Winter Operations
Aspen Mountain

Opening: Nov. 28, 2019

Closing: Apr. 19, 2020

Aspen Highlands

Opening: Dec. 7, 2019

Closing: Apr. 12, 2020

Buttermilk

Opening: Dec. 7, 2019

Closing: Apr. 5, 2020

Snowmass

Opening: Nov. 28, 2019

Closing: Apr. 19, 2020
Deals
Season Pass Products with Access to Aspen Snowmass
The Ikon Pass
The Ikon Pass is the new standard in season passes, connecting skiers and riders to some of the most iconic mountains across the globe with access to more than 84,000 acres of terrain at 41 premier ski and ride destinations. Aspen Snowmass is pleased to be a part of the pass product with 7-day combined access when purchasing the Ikon Pass (no black-out dates), and 5-day combined access when purchasing the Ikon Base Pass (black-out dates included). New this year, the IKON pass adds Arapahoe Basin Ski Area, Colo. and Zermatt, Switzerland to its list of ski resorts. Additionally, all 2019-2020 Premier Adult, Chamber, Senior, and Parent Passes include a complimentary Ikon Base Pass. For a detailed list of Ikon Pass resorts as well as further information, visit www.ikonpass.com.
The Mountain Collective™
The Mountain Collective™ heads into the 2019-20 season adding Arapahoe Basin to its roster of resorts. With the addition of A-Basin, 2019-20 passholders will receive two days at each of the collective destinations, including Aspen Snowmass, bringing the total ski days available from full partners to 36 days at 18 unique destinations. In addition to being able to ski or ride at 18 leading destinations, extra benefits available to Mountain Collective passholders include exclusive lodging deals and a complimentary, one-year Protect Our Winters (protectourwinters.org) membership. For further information, visit www.MountainCollective.com.
---
Petrie PR is a dynamic boutique Asia based PR agency providing specialist communications strategy for the luxury lifestyle, travel, property, design and spa sectors.
Regionally and internationally connected, our reach spans all the most influential media in China, Hong Kong, Singapore, Taiwan and Indonesia as well as emerging markets including Malaysia, Vietnam and Thailand.
Find out more about us.