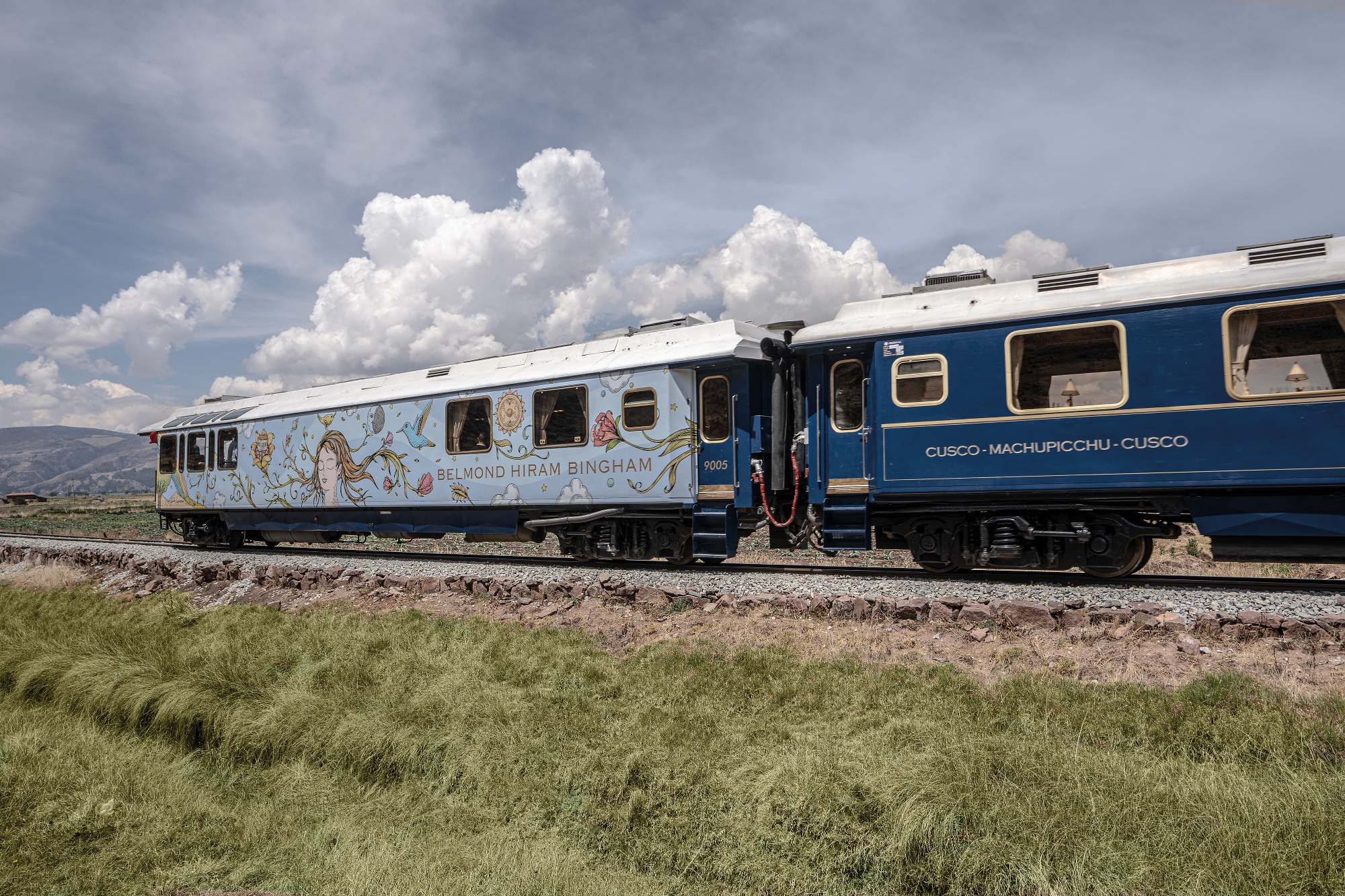 15 Nov

Belmond Launches Art In Motion, Peru With Artful New Adventures Belmond Hiram Bingham, Machu Picchu

Belmond launches 'Art in Motion', Peru edition – collaborating with local experts and tastemakers in art, design and gastronomy bringing guests closer to contemporary Peruvian culture with an all-new timeless adventure; honouring tradition through a contemporary lens.

The artful adventures are brought to life with the unveiling of the re-imagined observation car by award-winning Peruvian artist and illustrator, Fito Espinosa – the first art installation on a train in South America. Innovative new menus bring to life the vibrant culinary traditions and rich natural ingredients; and stylish new uniforms by Peruvian Fashion designer, Jose Miguel Valdivia celebrate the country's creative, pioneering spirit.
ART IN MOTION
Illustrating the train's fantastical journey through sub-tropical forest and its spiritual connection with ancient Incan mythology, award-winning Peruvian artist Fito Espinosa, has given the Observation car a majestic makeover.
The 1920s style carriage has been adorned with celestial illustrations and playful artwork depicting the ethereal journey through the surrounding flora and fauna of the Andes, to the heart of the Inca Empire.
PERFECTLY PERUVIAN
The new menu, inspired by the vibrant Peruvian landscapes that accompany the train route, is a diverse gastronomic experience, focusing on traditional Peruvian flavours with a contemporary twist.
The exquisite lunch and dinner menus embrace ingredients offered by Pacha Mama (Mother Earth) from the nearby valleys and jungle connecting guests through gastronomy to one of the most magical and memorable routes in the world. Dishes include crispy fresh corn tartlet with goat's cheese, avocado and Maras salt, grilled paiche with sacha inchi butter and fava bean puree and an indulgent Quillabamba coffee cheesecake made with the some of the finest Peruvian coffee.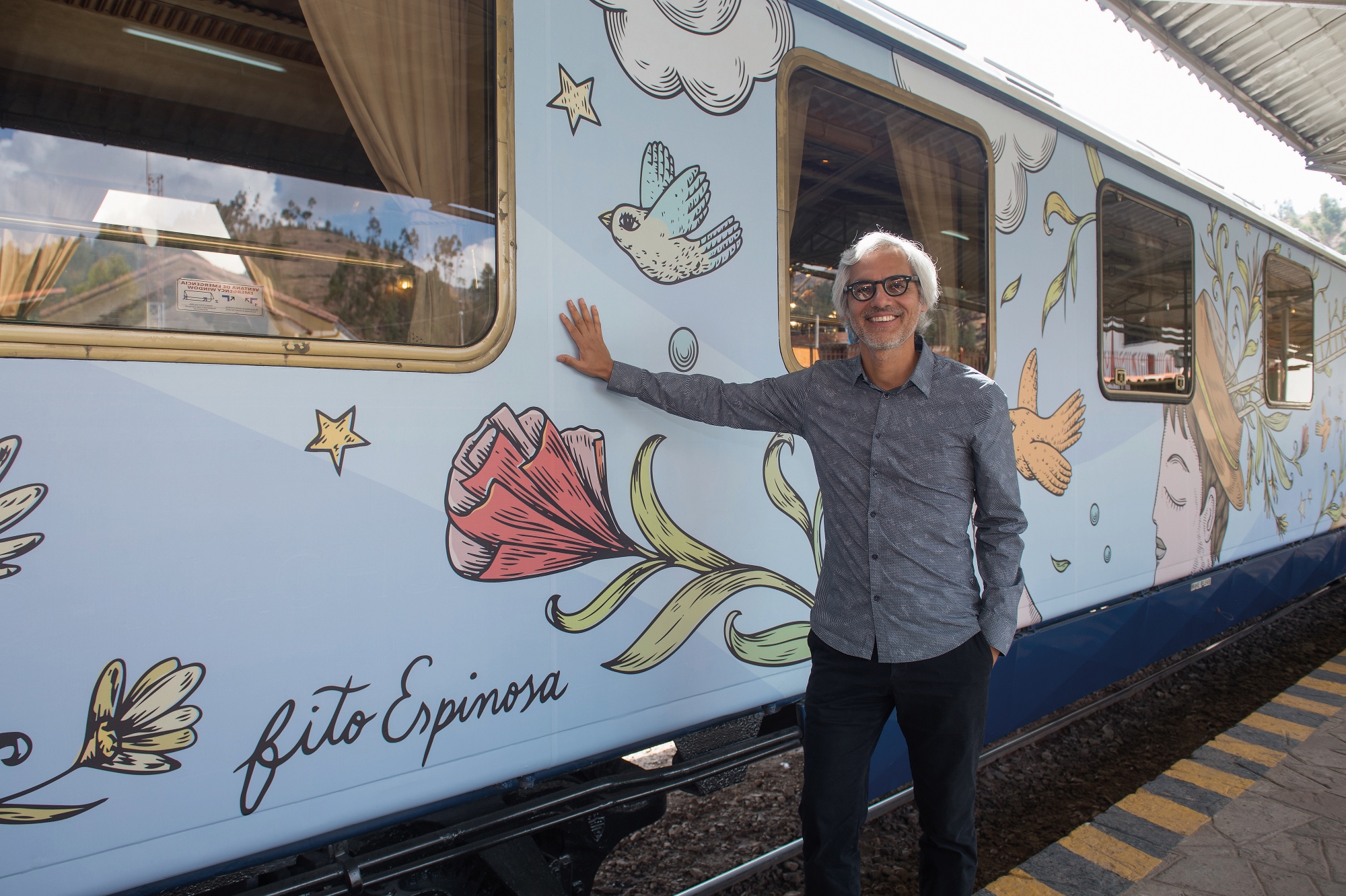 COCKTAILS ON THE RAILS
Renowned Peruvian mixologist Aaron Diaz, founder of award-winning Carnaval Bar, has created an inspiring and diverse cocktail menu served exclusively on board Belmond Hiram Bingham as the train embarks on the lively descent to Cusco.
The showstopping cocktails champion signature favourites with fresh Peruvian flair such as the refreshing Picaflor Andino with Pisco and citrus tastes, the delectable Belmond Swizzle with Cartavio Solera rum, coconut and pineapple and the uplifting Espresso Bingham inspired by the classic Espresso Martini – the all-new menu honours tradition but through an exciting new contemporary lens.
TIMELESS EXPLORERS
Inspired by the great explorer Hiram Bingham who discovered the magnificent Machu Picchu Citadel, Belmond have worked with Peruvian Fashion Designer Jose Miguel Valdivia to develop individually stylish and sophisticated uniforms, specifically designed for staff for each area of the train.
Jose's elegant tailoring and neutral coloured fabrics are enhanced with bold Andean patterns and traditional woven detailing, creating adventurous, chic attire that evokes a sense of contemporary nostalgia and celebrates timeless luxury of rail travel.
For full details and bookings visit www.belmond.com/hirambingham or call reservations via +51-84-581414, extension 04.
---
Petrie PR is a dynamic boutique Asia based PR agency providing specialist communications strategy for the luxury lifestyle, travel, property, design and spa sectors.
Regionally and internationally connected, our reach spans all the most influential media in China, Hong Kong, Singapore, Taiwan and Indonesia as well as emerging markets including Malaysia, Vietnam and Thailand.
Find out more about us.