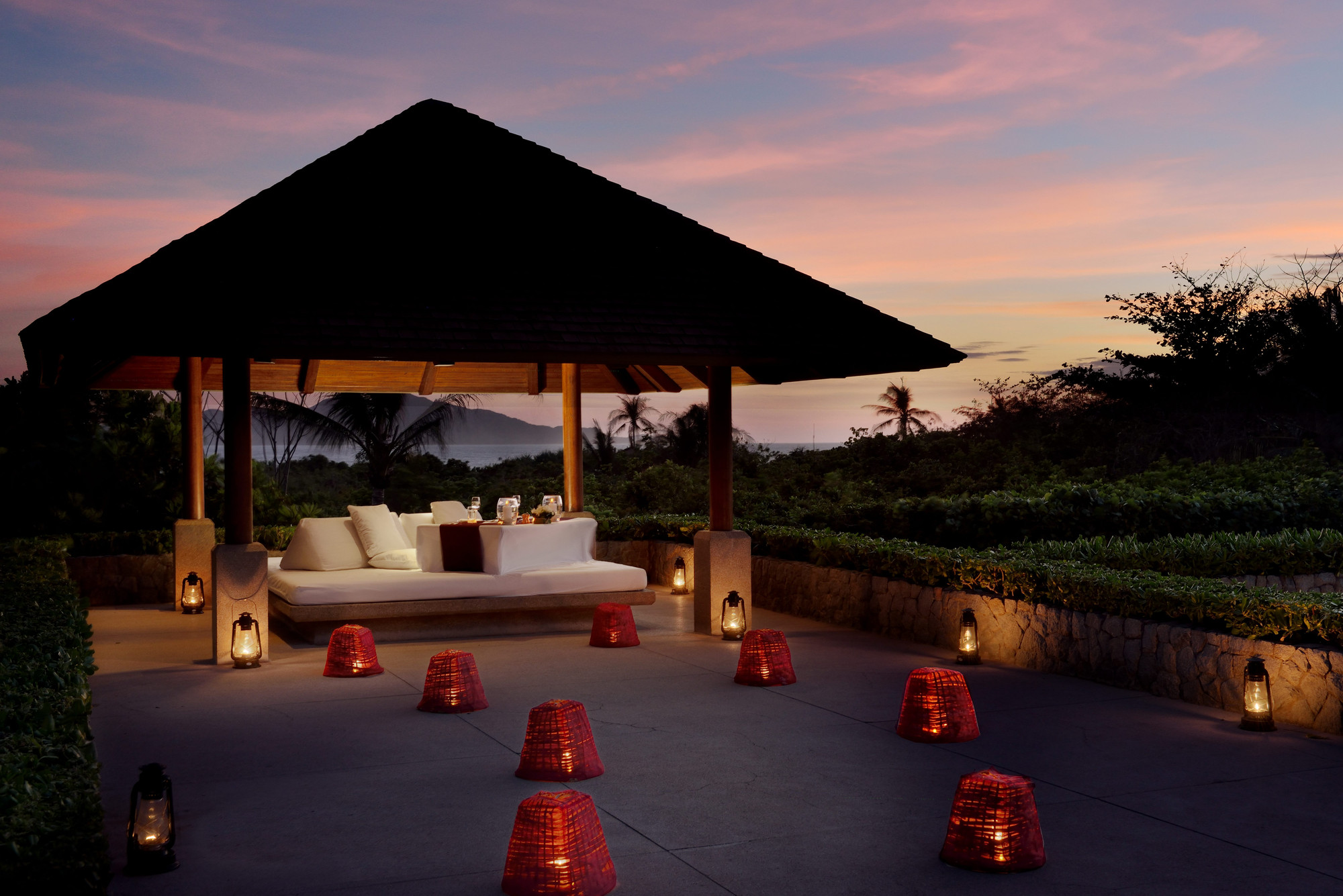 30 Sep

An Aman of Your Own

Architecturally designed with intimate spaces, a limited number of rooms, and intuitive, personalised service, Aman provides the perfect opportunity for its guests to take the entire resort as a unique venue for a special occasion. All of the hotels and resorts within the collection can be booked exclusively for family and friends, whether for a wedding or a family holiday to celebrate a major milestone. Interwoven with its destination, each Aman tells its own story of the culture in which it is immersed and it is this convivial spirit that makes them the finest venues for these special occasions.

AMANSARA, Cambodia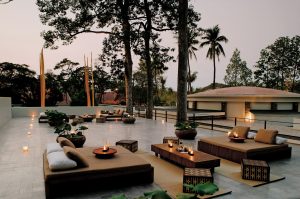 The former guesthouse of King Norodom Sihanouk, Amansara is an intimate resort of just 24 suites on the outskirts of Siem Reap. Situated 10 minutes from the temples of Angkor Wat, the resort is ideally placed for exploration of the ancient temples, and enjoys exclusive access to a number of sites not usually open to the public.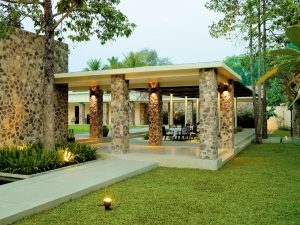 After-dark dinners at the 10th-century temple of Prasat Kravan can be arranged, lit only with the glow of 1,000 candles. These ethereal evenings include live music and entertainment in the form of traditional dancing and shadow puppetry. Amansara's Khmer Village House is another authentic venue ideal for secluded brunches or romantic private dining. A traditional stilted home, it is set in a lush garden overlooking Sras Srang Reservoir.
AMANPULO, Philippines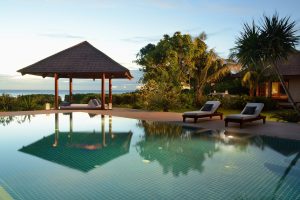 Fringed by a powder white beach and the pristine reefs of the Sulu Sea, the entire island of Pamalican is dedicated to Amanpulo. A buyout of the resort therefore provides guests with their own private island paradise. 42 casitas and 16 villas are set along the shoreline and hillside, each with an electric buggy to explore the island, its hilltop Aman Spa and numerous dining venues.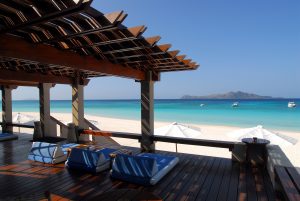 Tennis tournaments and beach games ensure fun-filled days, while more low key options include nature walks and yoga classes. Meals can in incorporate beach BBQs and Fillipino 'lechon' (spit-roasted suckling pig) feasts under the stars. The bougainvillea trellis at the Clubhouse poolside offers a beautifully romantic, more formal setting for dining.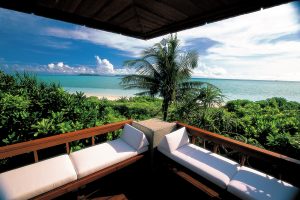 Wedding ceremonies can take place on the shore at sunset beneath palm or bamboo arches, for a romantic feet-in-the-sand reception. Alternatively, tucked into a rocky cliff lies an intimate Catholic grotto surrounded by greenery for a more traditional celebration.
AMANFAYUN, Hangzhou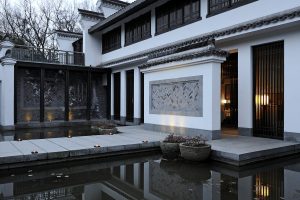 Situated on 14 hectares within the scenic UNESCO-protected West Lake area, Amanfayun celebrates the spirit of a Chinese village, with stone pathways leading to shaded courtyards and 42 peaceful abodes. Surrounded by tea plantations, woodland and lush groves of bamboo, the resort offers an Aman Spa, an outdoor swimming pool surrounded by a spacious terrace, the main dining restaurant and four village eateries situated on the Fayun Pathway, the village's main thoroughfare. Adjacent to Amanfayun is Lingyin and Yongfu Temples, which form part of an ancient pilgrimage circuit of seven Buddhist temples, the resort lies just 20 minutes from Hangzhou's city centre and silk markets.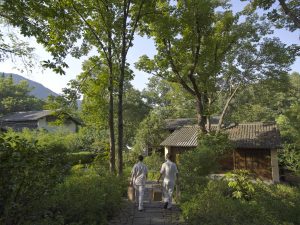 Easily accessible yet offering the sense of a rural escape, Amanfayun makes a superb choice for special events including weddings or family gatherings. The largest venue on the property is Fayun Place, a gracious heritage structure housing a lounge, dining area, a library and intimate nooks on its second floor, where local experts demonstrate traditional Chinese arts such as calligraphy and tea-tasting. Another spacious venue is The Restaurant with its dramatic stepped entrance and private 135 square metre dining space on the upper level with two external terraces offering sweeping forest views. Events can also be held alongside the pool and within a tea plantation nearby, while special blessings can be arranged at the temples nearby.
AMAN SUMMER PALACE, Beijing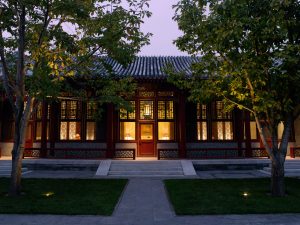 Redolent of China's dynastic past, Aman Summer Palace lies just steps from the East Gate of the UNESCO-protected Summer Palace grounds. The resort is a regal collection of heritage-imbued courtyards, surrounded by gracious pavilions including those once used by guests of the Empress Dowager Cixi comprising 51 rooms and suites. Just a stone's throw away from five UNESCO World Heritage sites including the Forbidden City and the Temple of Heaven, Aman Summer Palace is the perfect base from which to explore Beijing and allows guests secret access through a door into the Summer Palace to explore the grounds before and after the crowds.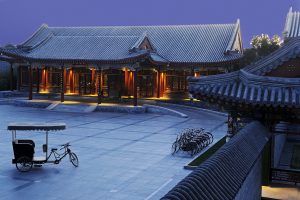 Host to an impressive range of venues, Aman Summer Palace can cater to events of all sizes, from a majestic banquet for 100, to a candle-lit dinner for two overlooking a lotus pond. The resort offers three restaurants serving Chinese, Japanese and Western cuisine, in surroundings that resonate China's Imperial past. Alfresco venues include, nine outdoor courtyards and two pavilions. The Reflection Pavilion is the perfect destination for a cocktail reception, while the Music Pavilion is the idyllic location for romantic private dining. Within the resort, an extensive underground recreational facility houses the nine-room Aman Spa, a heated swimming pool, sky-lit gym, Pilates studio, 30-seater private cinema and squash courts.