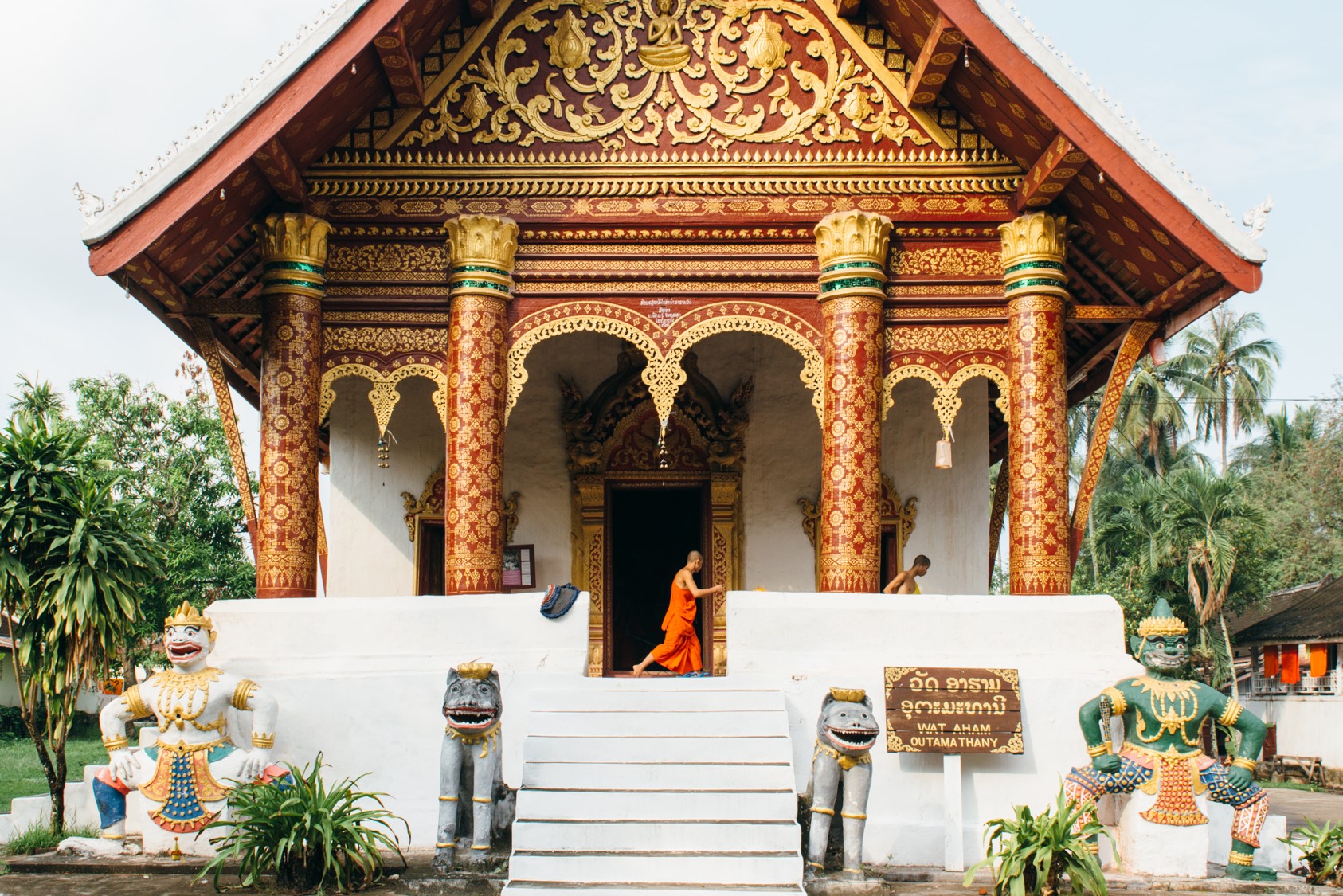 12 Oct

Amantaka Launches New Buddhist Centre

At the foot of sacred Mount Phousi, sits the UNESCO protected Luang Prabang, Laos, home to Amantaka. Resting on a large garden estate, the resort is a sanctuary of calm with an array of private pools, yoga studio, spectacular central pool and state-of-the-art Aman Spa. Embodying the living spirituality of Luang Prabang, Amantaka has launched a Buddhist Learning Centre, designed to educate and immerse guests on the practice and principals of Buddhism, bringing the resort closer to the local community and customs.

With strong ties to the spiritual community since its conception ten years ago, Amantaka, true to its name which means 'teaching of the Buddha', is supporting local monasteries by creating this Buddhist Learning Centre within the resort. As part of the experience abbot Sengdao Santikaro offers daily private teaching for guests for up to an hour and a half, asking pertinent questions, to guage the guest's knowledge of Buddhism, before talking through the five principals of good living. Each session will also explore how meditation enables individuals to recharge, switch off and be present. The activity takes place at the resort's yoga studio, which is converted into a space of openness, learning and connectivity, where guests come away enlightened and bonded. In addition to this practice, Senior Monk Sombath Watsiphoutthabat offers personalised tours of Wat Siphoutthabath temple, giving a glimpse into his world for a truly authentic encounter.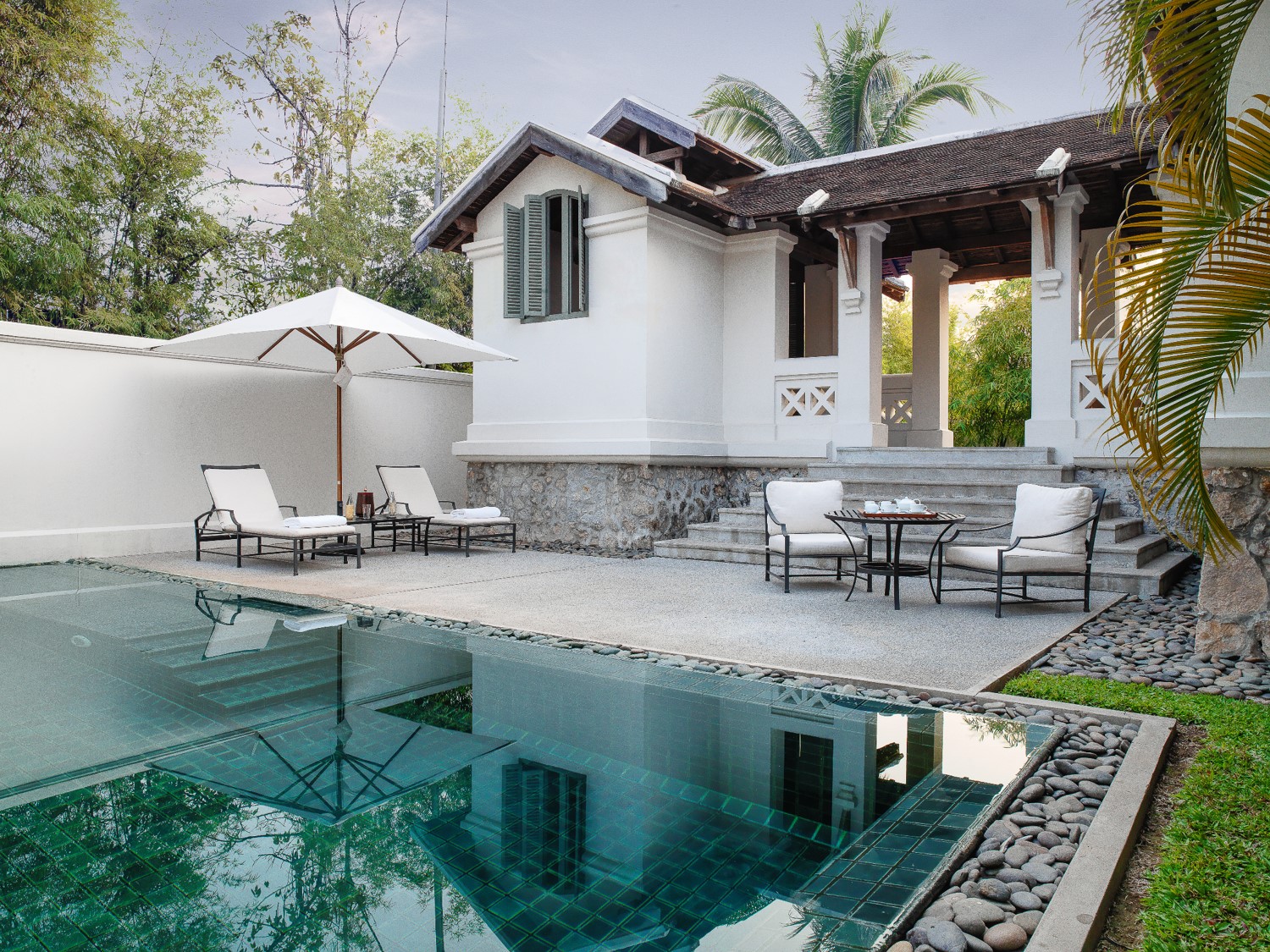 On arrival at Amantaka, guests are presented with a welcome gift; an offering to take to the temple. Handcrafted by the resort team, from locally sourced banana leaves stacked and weaved around forty-two dried flowers, guests are invited to visit the temple to make their offering. Escorted by a member of Amantaka's staff, many of whom were previously monks, the experience allows the opportunity to hear stories and learn about the life of a monk, and for guests to begin their spiritual journey.
Buddhist practice is experienced through a variety of moments at the resort. Every evening, for 45 minutes, an Abbot makes his way through the property chanting, demonstrating Luang Prabang's deep spirituality and commitment to faith. As dawn breaks, 70 monks walk their daily route past the entrance of Amantaka, offering an opportunity for guests to donate Alms. It is these moments that unite guests with local culture, immersing them in everyday life of the city and creating meaningful experiences to treasure.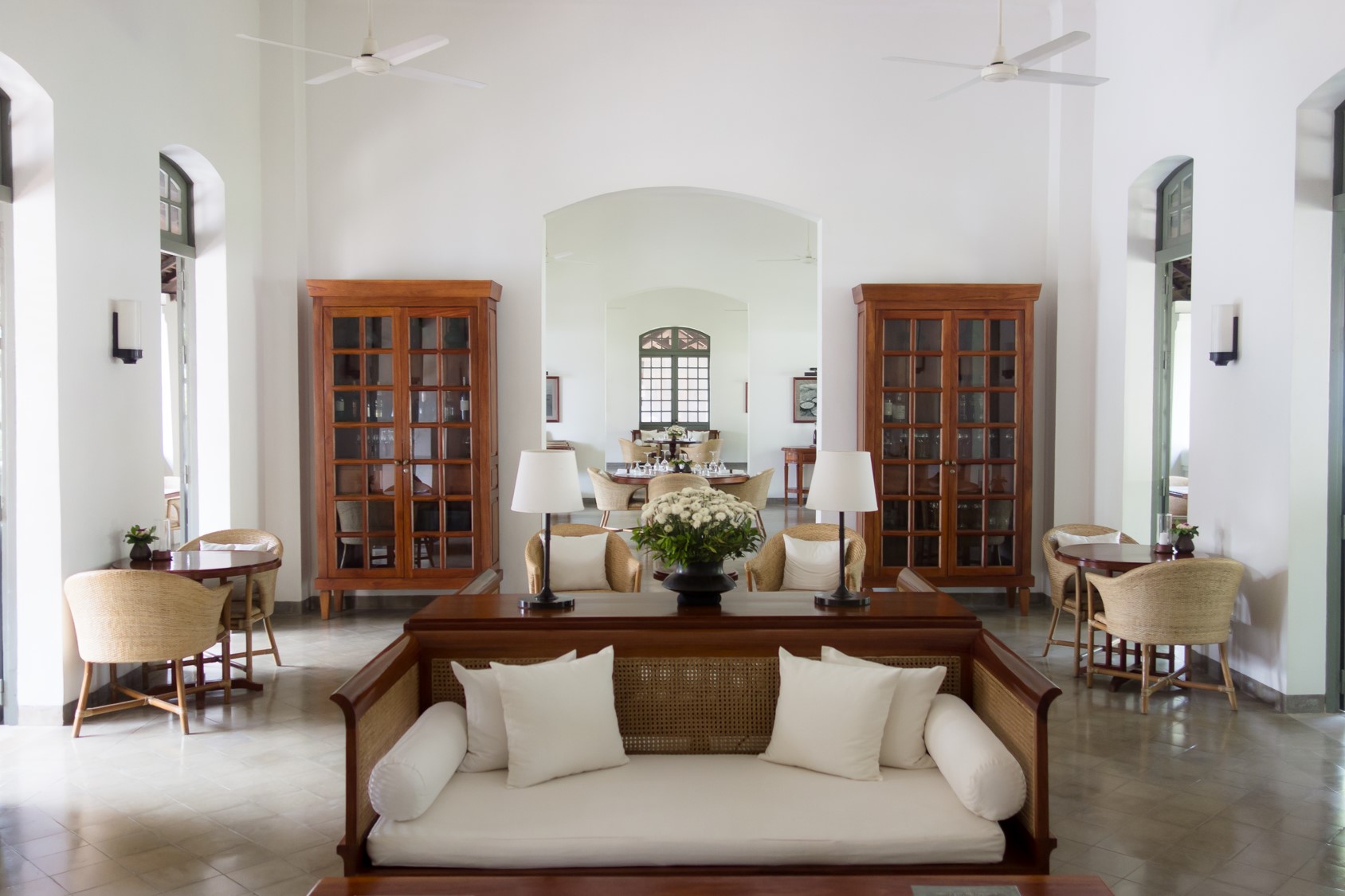 Luang Prabang is home to numerous spiritual festivals, and Amantaka joins the celebrations, further fusing the property to local life. The Light Festival, an occasion to show respect to the spirit of the river, takes place annualy between 12th and 14th October. Temples are decorated with colourful candles, garlands and paper stars, but the highlight is the paper boat parade that makes its way around the town, towards the Mekong River. Amantaka's General Manager Tom Rutherford personally escorts guests to watch the parade pass the front entrance of the resort, followed by an excursion on the resorts two boats. Throughout March, the Boun Mahasat festival tells the tale of the virtue of perfect clarity and is celebrated in temples across Laos. Guests can take part in the time-honoured festival by donating drinking water, a bag of rice and a soft drink to the monks and by watching their chanting, teaching and meditation each evening, paying homage to an important part of Laos folklore.
For those wanting to further their spiritual education at Amantaka, Buddhist Spiritual Master Geshe YongDong will lead Journey to Peace, a six-night retreat at the resort. Taking place from 22nd – 28th November 2019, Geshe will share the ancient lessons of the Bon Tibetan Tradition, enabling participants to find the serenity of mind and spirit they seek.
With lively festivals throughout the year, temples and monasteries within walking distance, Amantaka is a place of quiet contemplation infused by the spiritual tranquillity of Luang Prabang, further enhanced with the new Buddhist Learning Centre.
The introduction of Aman Skincare in 2018 continued the holistic journey beyond the perimeters of Aman's havens. Offering a soothing journey to a place of beautifully scented repose and respite, Aman Skincare represents the spirit of Aman in a bottle. Cementing Aman's commitment to providing guests with insightful and unique cultural experiences, Atma, launched in 2019, curates one-off events that are inspired by Aman destinations and designed to connect mind, body and spirit.
---
Petrie PR is a dynamic boutique Asia based PR agency providing specialist communications strategy for the luxury lifestyle, travel, property, design and spa sectors.
Regionally and internationally connected, our reach spans all the most influential media in China, Hong Kong, Singapore, Taiwan and Indonesia as well as emerging markets including Malaysia, Vietnam and Thailand.
Find out more about us.