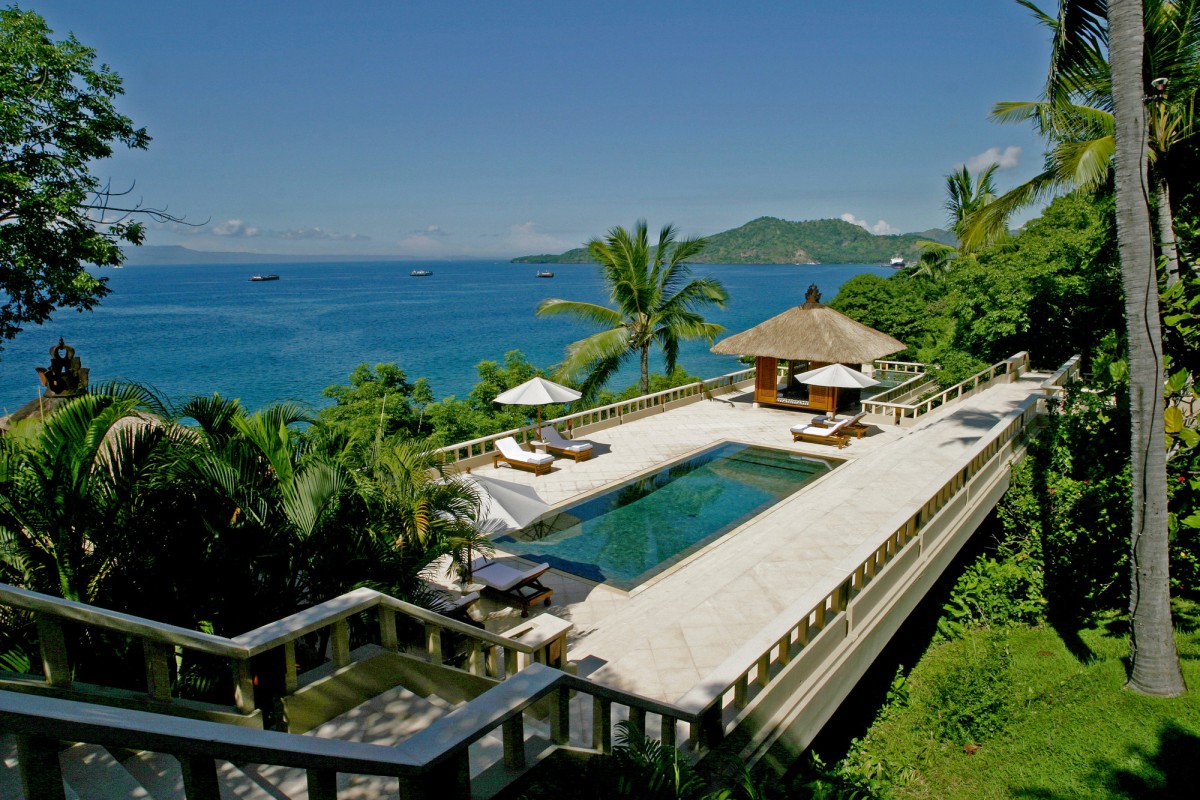 20 Jul

Introducing Amankila's 'Alignment And Awareness' Group Retreat

Mindful Movement And Healing On Bali's Historic East Coast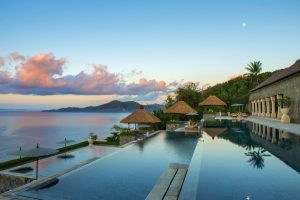 Amankila (peaceful hill), a cliff-side beach resort overlooking the Lombok Strait in East Bali, introduces an exclusive 'Alignment and Awareness' three – or seven – night group retreat between 1 and 30 September 2016.
Amankila's wellness therapists include Camron Walker who specialises in Craniosacral Balancing, Zoe Nash, a fully certified practitioner of Traditional Chinese Medicine and Vijay Laxmi Goyal, a specialist in Reconnective Healing.
This healing retreat is for those seeking to enhance their wellbeing from the inside out.  It is as much focused on healthy minds as healthy bodies, with the combination of bodywork and healing therapies addressing both mental and physical discomfort. The retreat includes three or seven nights' accommodation, 60-minute morning group yoga or Qigong session daily, two to three 60-minute specialist sessions per day, a Fire Meditation session and a 45-minute evening Yoga Nidra or mediation session daily.
"It is my belief that we as individuals have an important soul function or life path to live.  When that part of us isn't honoured or allowed to awaken, disease in many forms sets in.  Yoga, meditation, healing or alternative therapies can help that path clear and awaken the courage to follow it" comments Vijay Laxmi Goyal.
Sample Itinerary
Day 1
Private consultation with Vijaya to assess personal goals for the retreat
Craniosacral therapy session (1 hour)
Amankila massage
Day 2
Rejuvenating or detox juice
Morning session of 'happy' yoga
Deep tissue and trigger point massage (1 hour)
Traditional Chinese Medicine session
Reconnective Healing
Mindful meditation (1 hour)
Day 3
Rejuvenating jamu juice
Sunrise session of Qigong
Inner Child work and rebirthing breath work
Explore Amankila or take a short excursion
Fire meditation session
Relaxing foot massage
Day 4
Rejuvenating or detox juice
Qigong (1 Hour)
Healing deep tissue or trigger point massage
Myofascial Release (1 Hour)
Temple walk
Meditation session
Day 5
'Namaste' yoga (1 Hour)
Trek to the Bangli Waterfalls to take part in melukat, the traditional purifying water blessing
Return to Amankila, relax with a Traditional Chinese Medicine session
Craniosacral therapy (1 Hour)
A soothing Amankila massage after dinner
Day 6
A healthy drink
'Bliss' yoga (1 Hour)
Deep tissue and trigger point massage (1 Hour)
Amankila massage
Healing session using access bars
Evening yoga nidra
Day 7
Yoga asana, pranayama and meditation
Rejuvenate with rebirthing breath work
Craniosacral therapy (1 Hour)
Guided meditation and a relaxing foot massage
Day 8
To book, please email amankila@aman.com or Tel (62) 363 41333