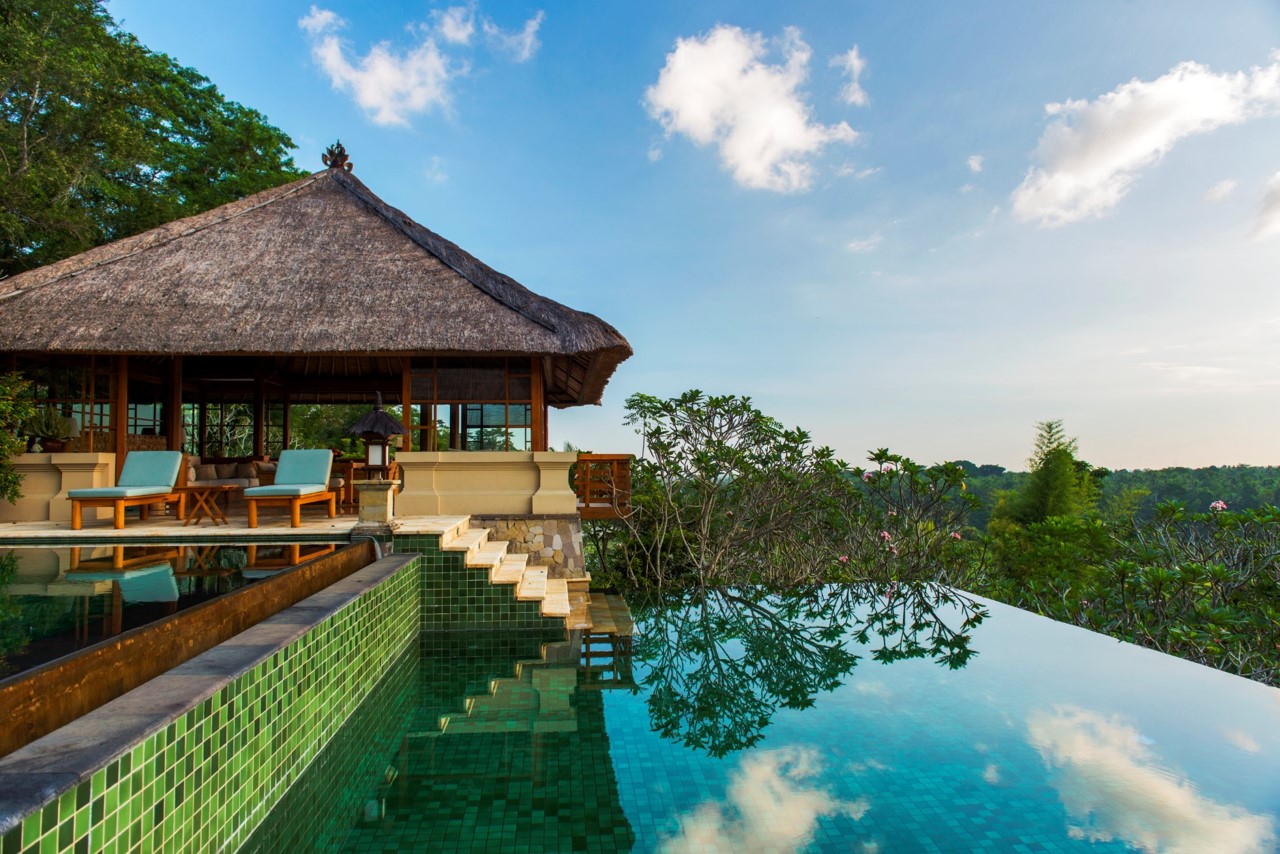 21 Jun

Aman Wellness 2019 – Amandari and Amankila

Whether it be slowing down and concentrating on improving sleep and nutrition, or feeling energised by creative endeavours, Aman understands that wellness can be interpreted in different ways, and offers guests a personalised path back to wellness and a new lease on life via customised Individual Immersion programmes as well as intimate date-led group retreats. 2019 sees a new and varied calendar of holistic experiences, drawing on both traditional remedies as well as more contemporary techniques, at Aman destinations around the globe.

The introduction of cutting-edge science to Aman's wellness offering, not only heralds a new era of medical-grade wellness for the brand, but complements the wisdom and time-proven therapies of ancient healing philosophies long embraced by Aman. The healing power of nature harnessed by Aman's all-natural skincare range completes this potent triumvirate in effectively tackling the effects of stress, ageing and unhealthy lifestyles.

Amandari, Bali

Perched above the verdant Ayung River Gorge outside Ubud, Amandari is an intrinsic part of Kedewatan, a village that upholds the same age-old traditions and values that the Balinese have believed in and practised for centuries. Established to preserve the purity of Bali's unique culture and joyful spirit, Amandari reflects this truth in every nuance of its name – 'peaceful spirits' and this year celebrates its 30th anniversary with a series of wellness experiences inspired by the local culture.

Shamanic Retreat

14-16 September 2019

In the whirl of daily life, it is easy for one's inner voice to be drowned out by external pressures and the pace of modern times. Yet it is this inner voice that is an individual's truest guide to living his or her most fulfilling life.

This inspirational retreat takes guests into the heart of nature to experience the wonder, joy and sacredness of life by exploring and replenishing their lifeforce in serene natural environments. During this three-day transformational journey, guests explore nature-based spirituality, indigenous wisdom and healing ceremonies to help reconnect guests to their true essence.

The healing power of shamanic practices, visioning techniques, meditation and medicine music will be used to help increase clarity, support wellbeing, better understand life's calling and deepen the relationship with Mother Earth and Spirit. Guests will enjoy releasing tension, deepening inner wisdom and will receive guidance to help navigate life's challenges.

Amankila, Bali

Sacred to the Balinese, Mount Agung provides a dramatic backdrop to Amankila, a secluded cliff-side beach resort in East Bali. Situated above a private stretch of sand in Karangasem, Bali's most traditional regency, the resort overlooks the waters of the Lombok Strait and offers direct access to untouched countryside and local craft villages.

Wellness from Within

19-21 September 2019

The Balinese are renowned for their respect for all living beings and creatures. History is celebrated, and reverence for Bali's ancestors informs every aspect of daily life. This September, Amankila's guests can delve into the lore and mystery of Bali to learn the secrets of this peaceful way of life, in which every aspect of life is celebrated.

The three-night retreat will include trekking on the slopes of Mount Agung to discover the medicinal plants of Eastern Bali, learning the arts of story-telling and meditation from local healers and elders, practicing Balinese yoga, consulting with local spiritual healers, enjoying a sunset journey to reconnect with nature, and surrendering to traditional spa treatments using local ingredients. Life affirming and rejuvenating, this immersion in Balinese culture will share the lessons passed down through the generations on the Island of the Gods.
---
Petrie PR is a dynamic boutique Asia based PR agency providing specialist communications strategy for the luxury lifestyle, travel, property, design and spa sectors.
Regionally and internationally connected, our reach spans all the most influential media in China, Hong Kong, Singapore, Taiwan and Indonesia as well as emerging markets including Malaysia, Vietnam and Thailand.
Find out more about us.