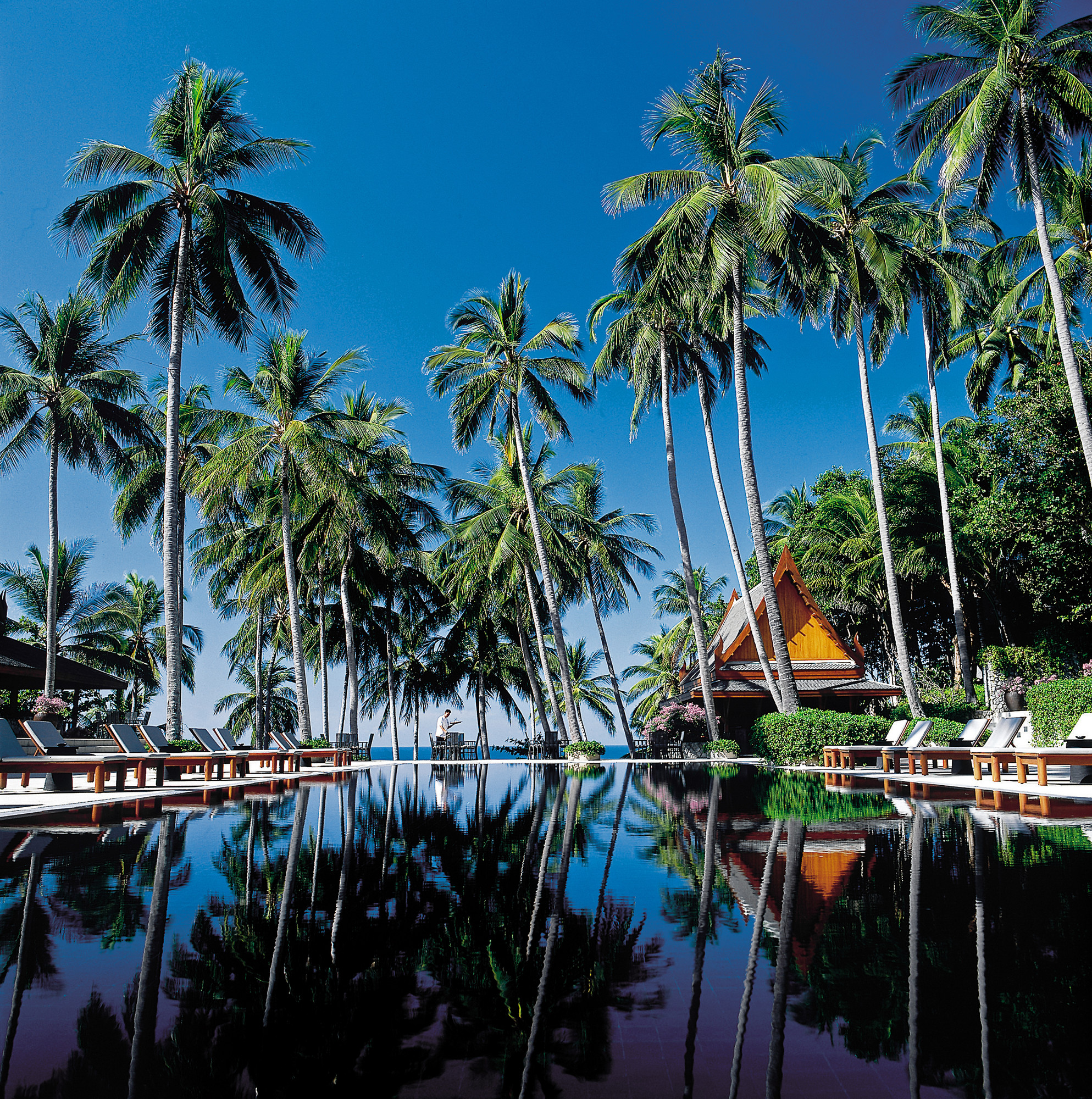 10 Jul

Aman Journey To Peace A Teaching In The Art Of Tranquility

Sought after by all the concept of peace is the very essence of Aman and is the meaning of the brand's Sanskrit-derived name. It now also forms the inspiration a brand new and enlightening six-night retreat, Journey to Peace which will launch on 22 October and run until 28 November, helping guests on their own path to peace. Dedicated to teaching individuals to rediscover this elusive state, Journey to Peace is a unique spiritual retreat intuitively and lovingly led by renowned Buddhist monk and mindfulness coach, Geshe YongDong.

Having inner peace is said to enable one to better cope with anxieties, fears and worries, and can help slow down and focus the mind, show patience and toIerance. The retreat will take place this October and November at four of Aman's most serene retreats in Indochina: First at Amanoi (22-28 October) on the coast of Vietnam, next at Amanpuri (2-8 November) in Phuket, then at Amansara (12-18 November) in Siem Reap near Angkor Wat's magnificent ruins, and finally at Amantaka (22-28 November) in the UNESCO-protected Buddhist centre of Luang Prabang. In each of these places of contemplation and connection Geshe will share the ancient lessons of the Bon Tibetan Tradition, enabling participants to find the serenity of mind and spirit they seek. Participants can choose a six-night retreat at one resort, combine two or more resorts, or join the whole 24-night programme across all four destinations.

One of the basic tenets of the Bon Tibetan Tradition is the belief that peace is an internal state of consciousness that promotes true happiness. The Journey to Peace retreat has been curated as an emotional journey, with Geshe guiding individuals through the different stages to achieving this enlightened state of being. These include changing perceptions, letting go of and healing anger and achieving the union of compassion and wisdom that allows one to Iive mindfully. Each day, the retreat will focus on one of five key concepts that will ultimately change mindsets to allow a healthier happier life. An itinerary is below:

Day1 – Letting Go of Attachment

Like a hand that holds too tightly to an object and cannot open to grasp something new, we as humans sometimes cling too much to concepts and objects. Day one focuses on the three layers of attachment, acknowledging them, and letting go in order to find freedom.

Day 2 – Changing Perceptions

Our perceptions whether positive or negative, influence every aspect of our well-being. Using positive thinking patterns creates positive experiences in life, whereas focusing on negative thoughts invites negativity in. As such, day two will centre on changing perceptions whilst using positive thought patterns to dispel negativity and its dire effects.

Day 3 — The Power of Breath

The third day will delve into the power of the breath and how respiration and mind are deeply connected, and works on cultivating slow, mindful breathing to bring balance and calm within, regardless of challenges or stressors encountered.

Day 4 — Healing Anger

The fourth day helps guests to understand anger and teaches how to practise special techniques of mindfulness and awareness to gain control of this powerful negative emotion.

Day 5 — Living in the Moment

The final day will conclude with sessions on living in the moment mindfully, rather than paying attention to the illusions of past and future, which can become all consuming.

Each day will include Tsa Lung breathwork, and meditation, as well as two individual 90-minute sessions with Geshe, a therapeutic spa treatment and a 60-minute evening session of chanting, mantra recitation and meditation. Accommodation and full board are included, with optional daily group movement classes and complimentary airport transfers. After each retreat, Geshe will stay on as a specialist in residence for two days, offering guests further opportunity to draw on his wisdom in private one-on-on sessions.

Born in Tibet in 1969, Geshe YongDong became a monk at just seven years old when he entered the Nangzhig Bonpo Monastery, the largest Bon Monastery in Tibet. A gifted scholar and musician, he was awarded the Rajampa Geshe Degree – the highest degree in Tibetan monastic in 1992. He also studied and practised under His Holliness the 14th Dalai Lama. Geshe teaches philosophy and YungDrung Bon Buddhism — one of only a handful of masters in the tradition worldwide.

The four Aman resorts hosting Journey to Peace each have their own appeal, and add something new to the retreat, whether Luang Prabang's aura of living spirituality, the deeply affecting temples of Angkor or the healing power of nature and the ocean in Vietnam and ThaiIand.  Each country's distinctive culture and cuisine will also play its part in assuring a unique experience of the retreat in every destination.

Geshe will lead his sessions in spaces that resonate with him and his subject matter.  Whether meditating amid Ta Prohm's giant fig trees or reworking thought patterns at sunrise on the beach, Geshe will ensure that this retreat provides the tools to achieve peace in every individual's journey forward.
---
Petrie PR is a dynamic boutique Asia based PR agency providing specialist communications strategy for the luxury lifestyle, travel, property, design and spa sectors.
Regionally and internationally connected, our reach spans all the most influential media in China, Hong Kong, Singapore, Taiwan and Indonesia as well as emerging markets including Malaysia, Vietnam and Thailand.
Find out more about us.