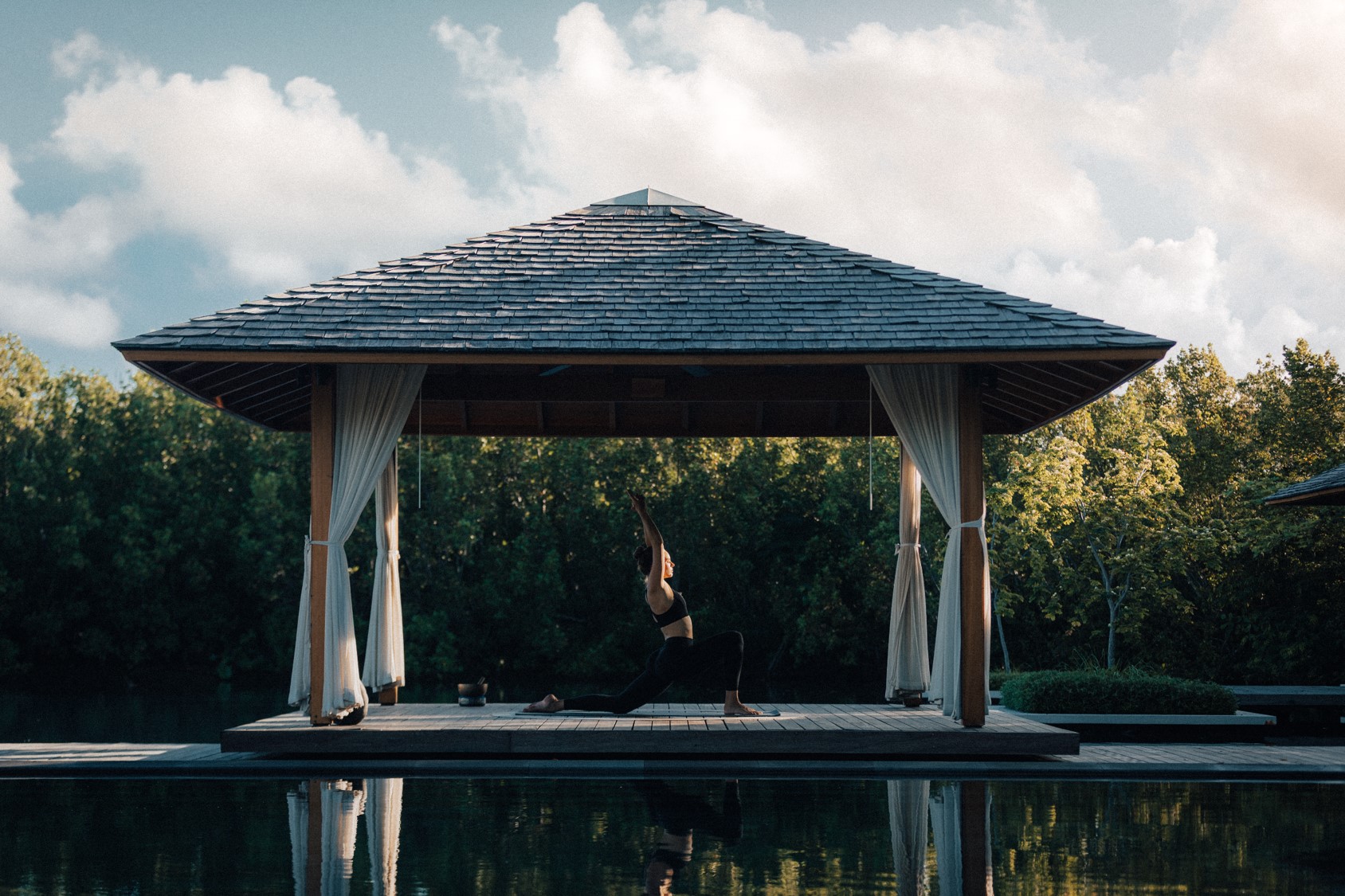 27 Mar

Aman Announces New Wellness Programmes Aimed At Optimal Health

Aman is pleased to announce new wellness programmes designed to bolster and support the body's natural defence systems with the aim of enabling guests to be at their optimum health. Drawing on the most advanced medicine and scientific knowledge, as well as the wisdom of ancient wellness traditions, each new programme will tackle every aspect of immunity and reflect Aman's signature integrative approach to wellbeing.

Affected by so much more than changing seasons, personal hygiene and nutrition, immunity is impacted by key factors including state of mind and body, environment, emotions, energy, spirit and community. Personalised to every individual's unique condition and circumstances, Aman's new programmes take into consideration each of these aspects to aid immune response and to strengthen natural barriers.

Integrated Medical Immune Support Immersion

Amanpuri, Thailand (year-round)

In February 2019, Amanpuri became the brand's first resort to provide medical services with the launch of its revolutionary Holistic Wellness Centre and transformative multi-day Medical Wellness Immersion programmes. A certified medical team from Phuket's renowned health and sports resort, Thanyapura works alongside Aman's alternative-therapy specialists at the Holistic Wellness Centre to offer medical services for those who desire optimal health.

The new Integrated Medical Immune Support Immersion is a five-night programme designed and led by expert physicians who have selected therapies supported by medical literature to contribute to improved immune defence. Influenced by many factors including genetics, the immune system needs the support of a healthy lifestyle and all that entails to function optimally. For example, correct nutrition and sufficient sleep are crucial, while stress is a leading cause of immunosuppression.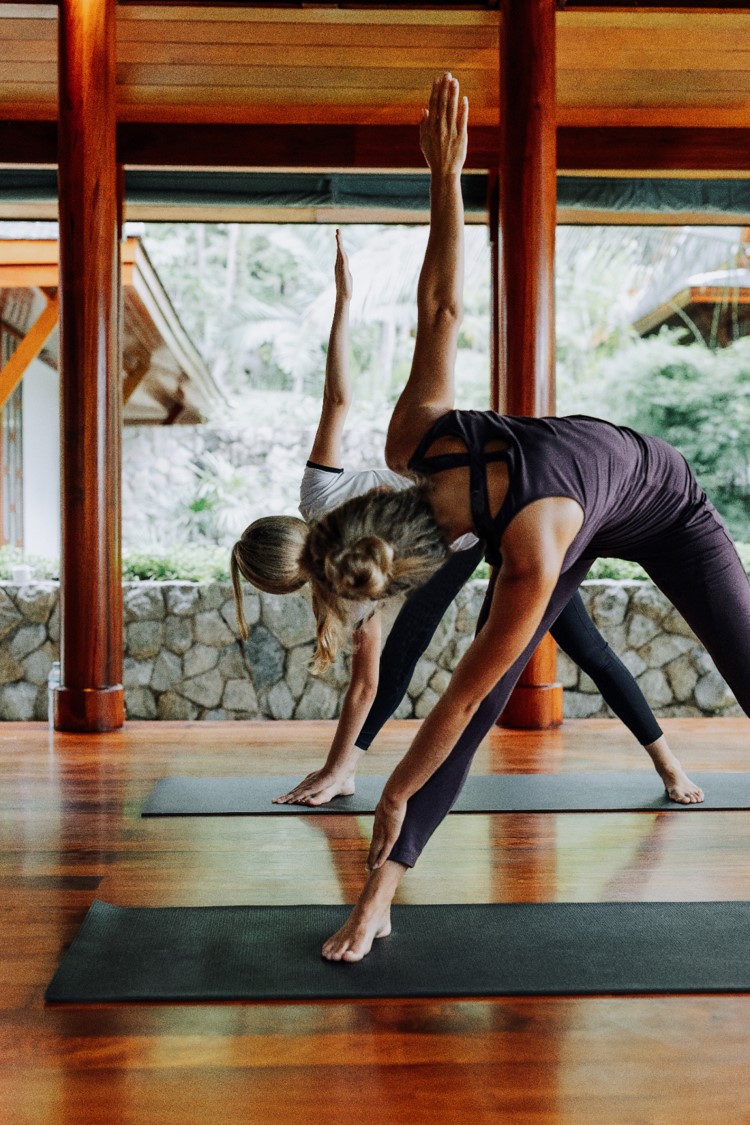 Aiming to restore peak physical health and wellbeing, the Integrated Medical Immune Support Immersion begins with an orientation and wellness assessment on the day of arrival, as well as a 90-minute Aman signature massage. The assessment includes a physical examination and body-composition analysis, a blood panel test, a heavy-metal OligoScan test and a detailed health-history review to identify lifestyle factors that might be burdening the immune system. Evaluations by Amanpuri's Traditional Chinese Medicine (TCM) practitioner and physiotherapist add to the holistic approach of the programme.
With results in hand, a private consultation with a doctor leads to the creation of a bespoke nutrition and medical programme. The programme includes six intravenous infusions (IVs) and one injection, four medical sessions, two 90-minute spa treatments, two 60-minute private movement sessions and all meals and daily health juices and shots from a personalised nutrition plan. A final consultation assesses progress and provides guidance for the future, alongside a comprehensive Immersion guide to take home.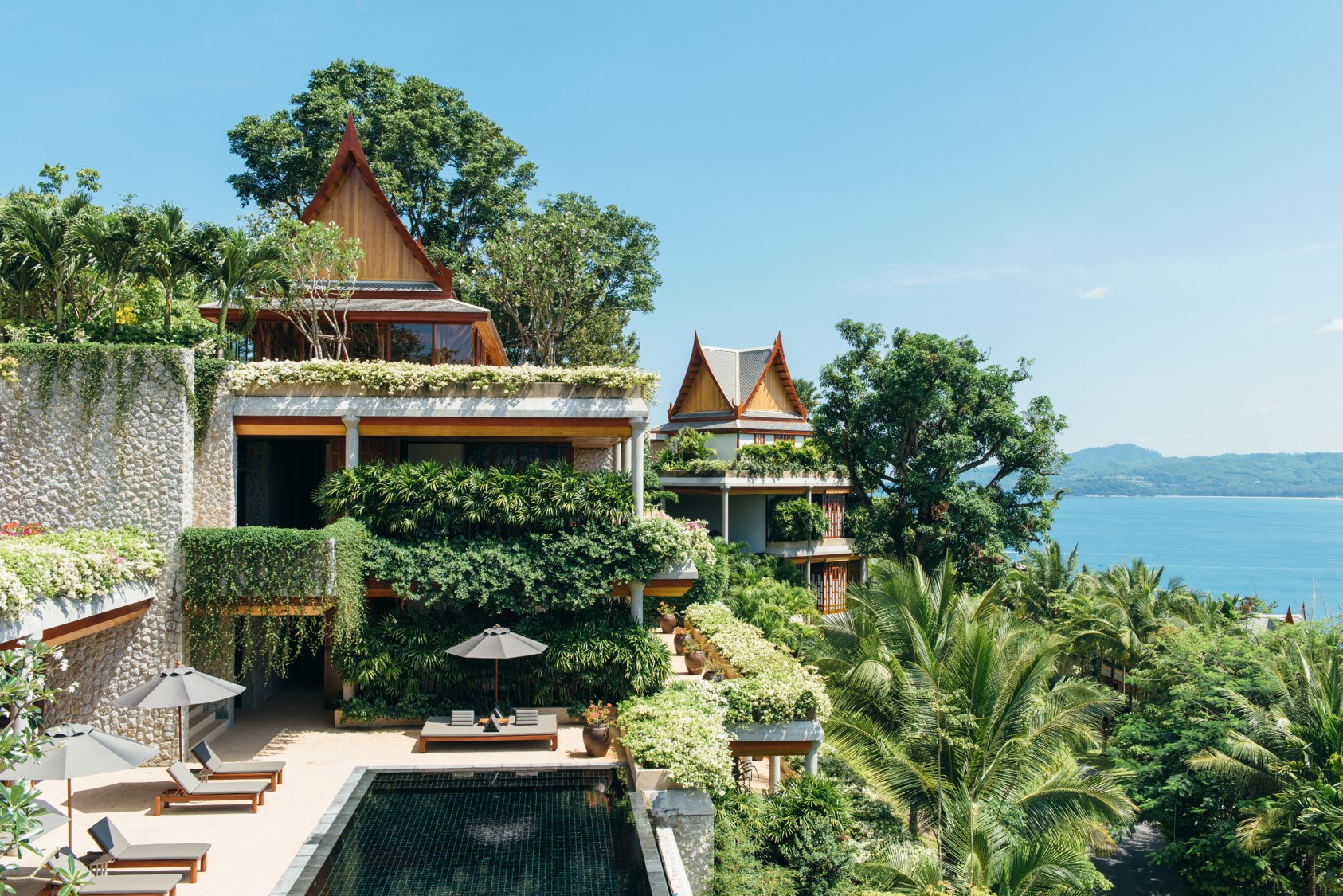 Prescribed medical sessions include specific targeted therapies to enhance the immune system, decrease stress, reduce the effects of toxins and improve gut function. Intravenous therapies on offer include Myers' Cocktail IV, a potent recovery formula with magnesium and vitamins C and B; Custom Immune Boost IV (Myers' Cocktail plus alpha lipoic acid), helpful in carbohydrate metabolism and reducing inflammation; and High Dose Vitamin C, which promotes antiviral, antibacterial and anticancer activities. Vitamin D injections increase the level of macrophages crucial to the function of the immune system and helping prevent cancer. Ozone therapy stimulates the production of cytokines, proteins secreted by the immune system that impact cell signalling. Acupuncture targets multiple aspects of immunity, along with other TCM therapies, while colon hydrotherapy improves the health of the gut. Guests can also choose to have a food intolerance test, an NK Cell Activity test, immunotherapy such as NK cell injections and GcMAF injections, plus Stem Cell Growth Factor therapy; and customised supplements.
In addition to the Immersion programme offered at Amanpuri, guests are now able to select from a choice of immune-supporting medical treatments at the Holistic Wellness Centre.
Traditional Medicine Immune Support Retreat
Amanyara, Turks and Caicos (9 March – 15 December 2020)
Amanzoe, Greece (1 April – 31 May 2020, 2 October – 30 November 2020)
Amanoi, Vietnam (year-round)
The prevention of illness has always been considered the highest form of medicine in traditional health systems. With a history of more than 2,000 years, Traditional Chinese Medicine (TCM) looks at health from a holistic viewpoint, addressing "patterns of disharmony" – the underlying areas of imbalance that cause ill health. Aman's new Traditional Medicine Immune-Support Retreat focuses on the immune-supporting practices to regain the equilibrium of body and mind necessary to prevent ill health.
In TCM, practices that have evolved to ensure optimal health include acupuncture, moxibustion and acupressure massage. To protect against catching respiratory illnesses for example, the lungs (representing the immune system in TCM) must be strengthened through breathing exercises, cardiovascular exercise, acupuncture and herbal medicine such as the classic Yu Ping Feng San formula. Nutrition also plays a role in strengthening the digestive system and kidneys, with ginger, garlic, spring onions, fermented soy beans and chillies considered cleansing (and recognised for their antiviral and antibacterial properties from a modern medicinal perspective).
The retreat will be conducted year-round at each resort by a certified TCM practitioner who will tailor the programme according to each guest's specific needs. A minimum of three nights in duration, the retreat includes a private 60-minute consultation on arrival. Each day, guests will be offered a 60-minute specialist treatment, a 60-minute meditation or breathing session (offered at Amanyara and Amanoi only), a 60-minute private movement session and a 60-minute spa treatment (a 90-minute spa treatment is offered at Amanzoe), as well as all meals with prescribed herbal teas and juices.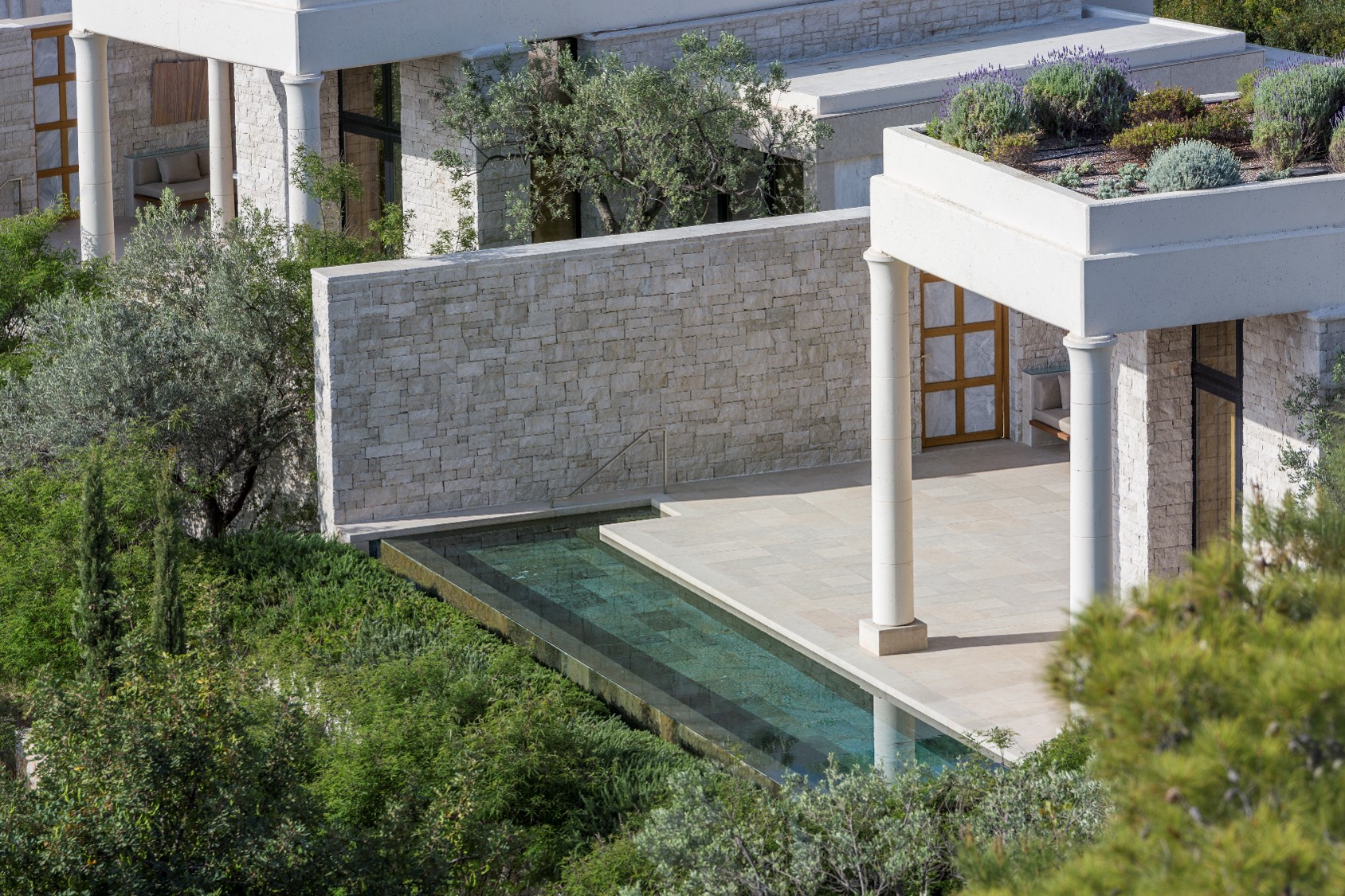 Ayurveda Immune Support Retreat
Amanbagh, India (12 March – 20 December 2020)
Beyond the clamour and energy of Jaipur, the one-time Mughal hunting lodge of Amanbagh is set in serene wilderness at the foothills of Rajasthan's Aravalli Hills – the ideal place to escape from the tensions of the modern world and connect with the rhythms of rural life.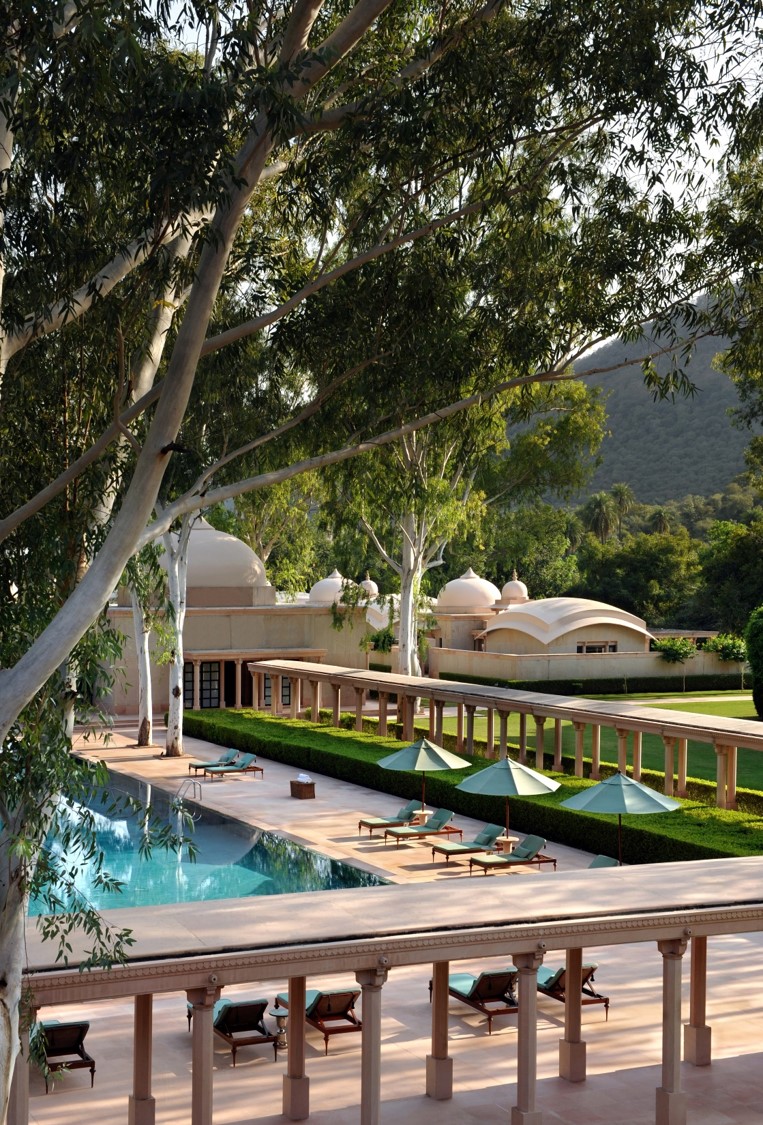 The healing power of Ayurveda, an ancient form of medicine, has long been revered throughout India where the practices are thought to prevent disease by returning the body to its natural equilibrium. Aiming to fulfil the growing desire to achieve inner balance and lasting health, Amanbagh is now offering a new Traditional Medicine Immune Support Retreat, rooted in the principles of Ayurveda and lasting a minimum of four nights.
On arrival at Amanbagh, guests will receive a comprehensive wellness consultation conducted by the resort's resident Ayurveda physician. During the evaluation, the presence of doshas (energy patterns) within the body will be assessed, determining the guest's constitution and tailoring a bespoke wellness programme for the days ahead.
Each day, throughout the retreat, guests will enjoy an immune-supporting shot, a selection of restorative herbal teas, a daily private movement session, a bespoke Ayurveda spa treatment, guided walks at sunrise and morning group yoga sessions. Each yoga session will be led by Amanbagh's in-house yoga instructor and will employ ancient techniques to aid breath control and develop strength, endurance, flexibility and mental clarify. As part of the programme, guests will receive abhyanga; a massage using warm Ayurvedic herbal oils. The natural healing qualities of the herbal oils, together with different massage techniques, encourage a deep cleansing of body and mind.
Throughout the stay breakfast is included daily and a healthy menu comprising the freshest local produce from Amanbagh's two-acre organic vegetable garden will be available to guests.
Holistic Immune Support Retreat
Amanera, Dominican Republic / Amanemu, Japan / Amanjena, Marrakech
(year-round)
Amanera, Dominican Republic
The healing power of nature, with her vast apothecary of medicinal plants and soul-cradling beauty is well documented. New this year, Amanera is embracing this wisdom with the launch of a three-night Holistic Immune Support Retreat that has been defined by the resort's natural surroundings in every way.
The retreat includes an initial wellness consultation with the resort's Wellness Manager, four herbal medicinal remedies, immune-supporting herbal teas and juices, a nature walk, a 60-minute yoga session, a 60-minute Pranayama and meditation session, a 90-minute balancing facial and feet reflexology treatment and a 60-minute HIIT workout. The wellness experience will also include a dedicated healthy menu with local ingredients chosen for their nutritional benefits.
During the retreat, a two-hour Waning Moon Ritual will also be offered to guests. The waning moon signifies the releasing of emotional imbalances to achieve strengthened immunity. Starting with a cleansing guanábana and limoncillo tea to absorb toxins and stimulate the function of the digestive system, a mint ocean-salt exfoliation follows during which guests are cocooned in a marine wrap and pressure points on the lymphatic and emunctory systems are massaged. Warm medicinal herbal poultices are placed on the abdomen and a gentle drainage massage on the face uses cool Larimar stone.
Additionally, guests will be invited to enjoy a 90-minute Master Plants Ritual, in which an infusion of medicinal plants is used in a gentle body exfoliation helping to boost immunity response by increasing healthy blood flow.
Amanemu, Japan
Set on the shores of Ago Bay in the heart of forested Ise Shima National Park, Amanemu is located in close proximity to the sacred Ise Jingu Grand Shrine. The resort is Aman's first mineral-hot-spring destination and the 2,000-sq m Aman Spa includes a large central onsen and two private onsen bathing pavilions.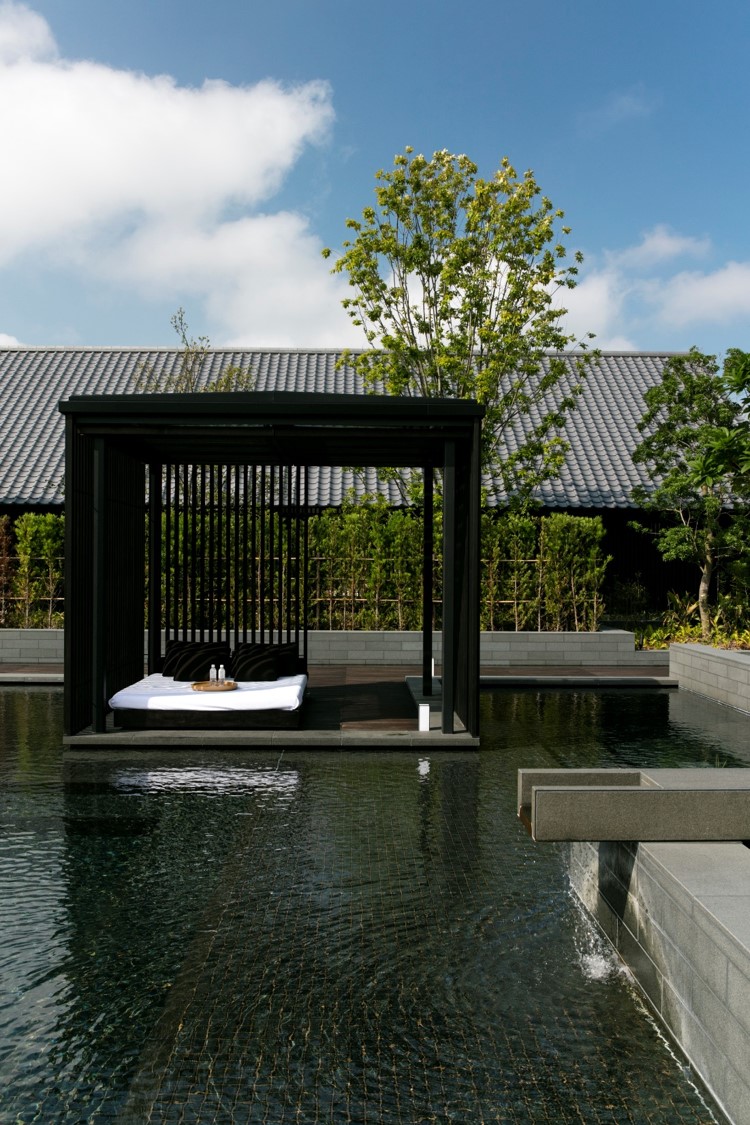 The Holistic Immune Support Retreat at Amanemu is offered as a one-night/two-day programme and incorporates Toji Bathing, where guests remain in the warm onsen for an extended length of time to absorb the healing benefits of the mineral-rich hot springs. The retreat includes a 90-minute Sea Salt Scrub and Seaweed Body Wrap, a 90-minute acupuncture and moxibustion session and a traditional healthy Japanese lunch in a Wabako box comprising Yuba (curdled soymilk), steamed vegetables with a lemon and sesame sauce, fresh locally caught grilled fish, brown rice and miso soup.
Amanjena, Marrakech
The purifying and fortifying benefits of water, steam and touch have long been revered in ancient cultures. Central to North African preventive medicine are cleansing rituals involving purification by steam and exfoliating massage in a hammam, a Turkish bathing chamber. Taking place in the serene oasis of Amanjena, a rose-hued resort located just outside the fabled Red City of Marrakech, the three-night Holistic Immune Support includes an immunity-bolstering purification ritual and argan hair treatment in the resort's marble-clad hammam. In addition, detoxifying massages, foot reflexology and immune-supporting herbal teas are offered.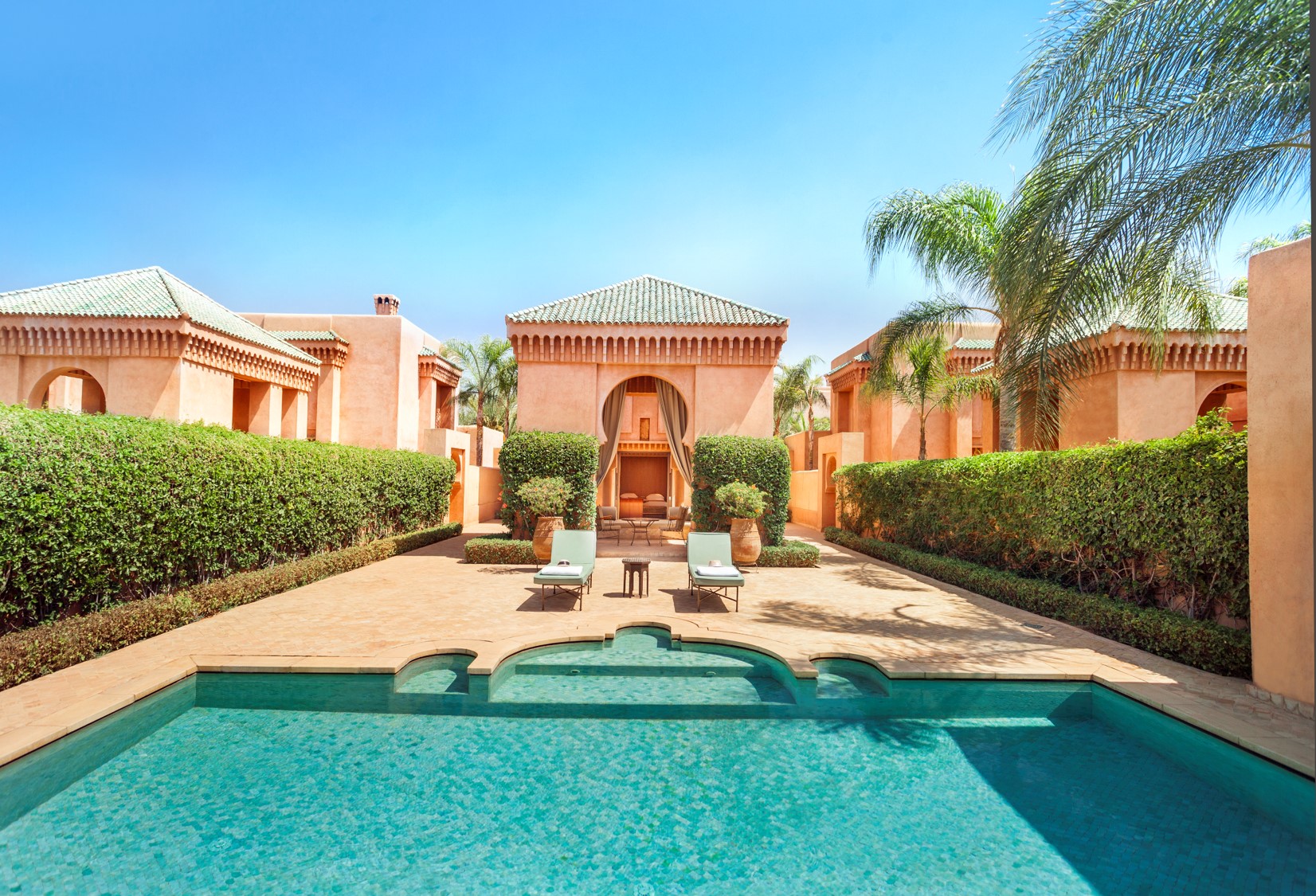 New Immune Support Spa Treatments
Aman Tokyo, Japan (year-round)
Providing a tranquil sanctuary amid the atmospheric whirl of city life, Aman Tokyo is now offering a two-hour Ginger Tea Journey that has been carefully crafted to support the fragile immune system and aid physical health. Taking place in the 2,500-sq m Aman Spa set high above the skyline, this new treatment includes a wrap made from Japanese pepper that envelops the body, allowing for warm ginger tea to be poured all over to soothe muscle tension. A full-body massage with Japanese pepper oil and a herbal ball compress is then offered, encouraging a state of deep relaxation and calm. In addition to the Ginger Tea Journey, Aman Tokyo has also introduced acupuncture and Shiatsu to all guests and visitors.
All Aman Wellness experiences are designed to encourage a process of release, allowing participants to leave behind negative holding patterns and embrace a strong newness of spirit, while taking with them what they have learnt to adopt a more meaningful and reflective way of living. The new programmes aim to renew individual confidence in the body's ability to ward off infection, providing peace of mind and a sense of calm invaluable to the maintenance of optimal wellbeing.
---
Petrie PR is a dynamic boutique Asia based PR agency providing specialist communications strategy for the luxury lifestyle, travel, property, design and spa sectors.
Regionally and internationally connected, our reach spans all the most influential media in China, Hong Kong, Singapore, Taiwan and Indonesia as well as emerging markets including Malaysia, Vietnam and Thailand.
Find out more about us.