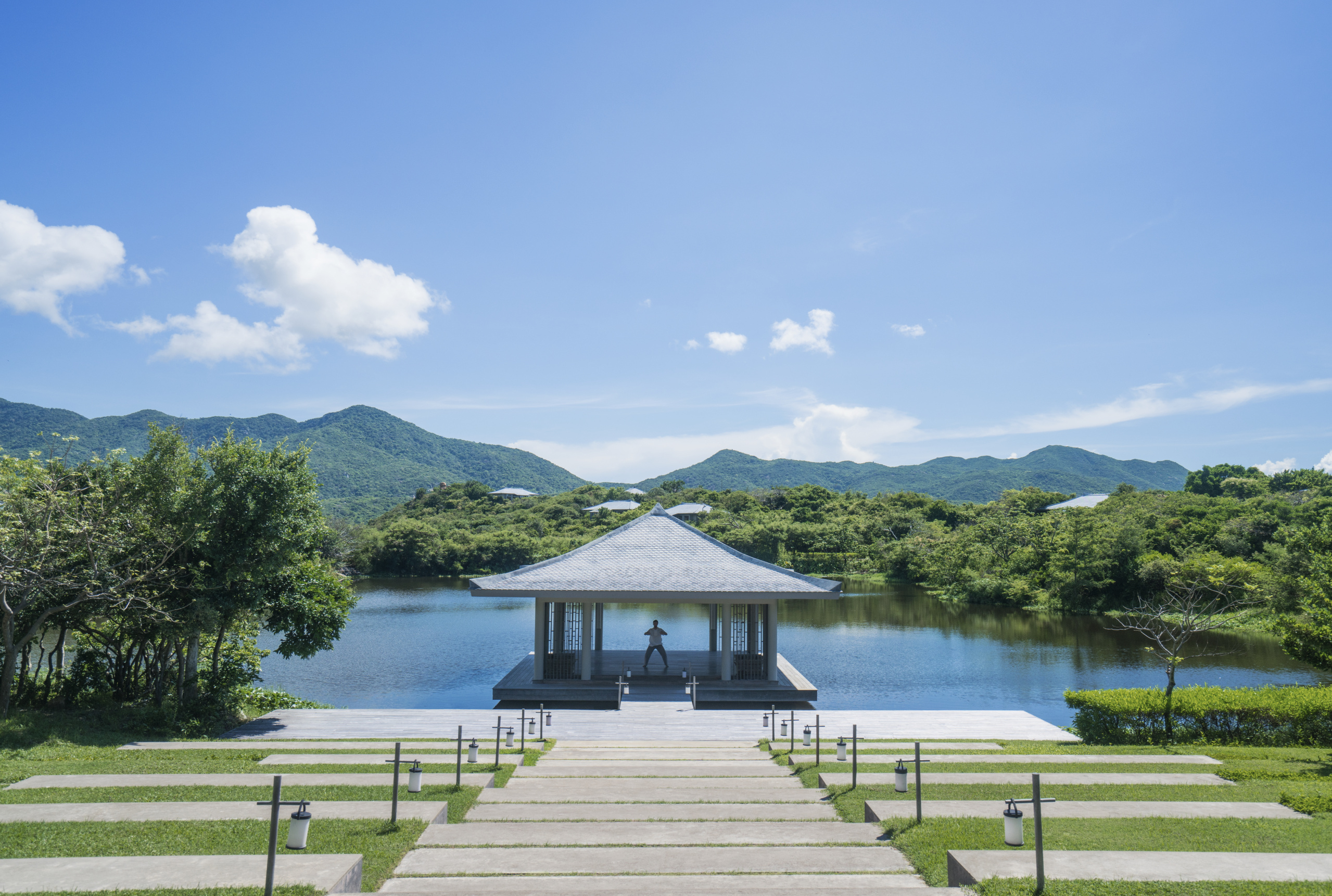 06 Dec

Aman Festivities Around The Globe – Amanpuri, Amankora, Amanoi, Amandari, Amankila

The end of another exciting year for Aman approaches, and with it the festive season. Immersed in the cultural, natural and spiritual heritage of their destinations, every Aman property around the world has curated a special calendar of unique celebrations and events to offer guests fresh perspectives and original experiences over the festive season and into the year ahead.

AMANPURI, Thailand

Mid-December marks the beginning of Amanpuri's festive season with evening Beach BBQs, poolside Thai feasts redolent of the colourful Chatuchak Market, and alfresco dinners at Arva. Nightly DJ sets at the Lounge and other unique events will also take place. These include 'Tokyo Market' at Nama on 23 December, inspired by the original Tsukiji Market; 'Casablanca' at the Pool Terrace on 28 December, a romantic Moroccan feast; 'Jalisco Night' at the Lounge on 3 January, transporting guests to Mexico's cantinas; and 'From Russia with Love' on 7 January, a festive celebration with a delicious array of Russian and Balkan favourites.

At the heart of the season's festivities is, of course, Christmas. A 'White Starlight Dinner' will take place on the beach on Christmas Eve, with everything from the dress code to the flowers and fireworks in white. Christmas Day itself will see a decadent brunch at the Pool Terrace, served from noon. New Year's Eve will be celebrated with a gala dinner, live entertainment by the iconic Cyndi Lauper, and fireworks at the main pool. As the countdown nears, Amanpuri's steps are the ideal spot from which to watch a magnificent fireworks display heralding the New Year. The exclusive after party will be held at the Pool Terrace with world-renowned DJs Frankey and Sandrino.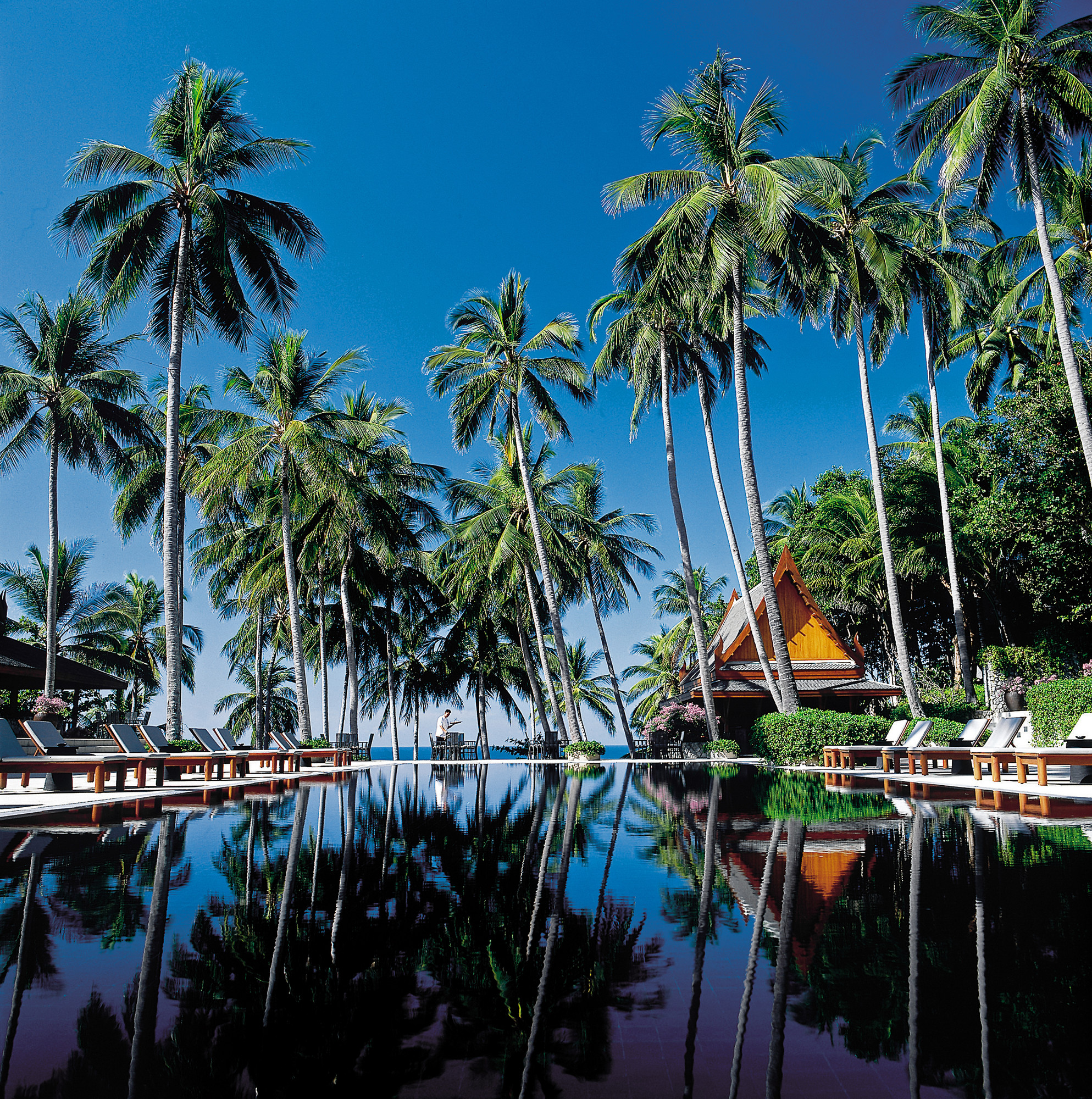 AMANKORA, Bhutan
The festive season at Amankora is a celebration of life's uncomplicated pleasures in a journey toward happiness: a carpet of pine trees running through a valley; the crackle of a fire in a traditional bukhari stove; a sip of warm apple cider tea infused with cinnamon and cloves; a light dusting of Himalayan snow.
On Christmas Eve, guests in every lodge will enjoy a traditional performance by local artists accompanied by festive cocktails and canapés around a bonfire, before a five-course gourmet dinner with wine pairing. After dinner, dessert and mulled wine will be served around the Living Room fire. Guests can begin Christmas day by hiking up to the Tiger's Nest Monastery in Paro, visiting Bhutanese artisans in training at the National Institute for Zorig Chusum in Thimphu, exploring the impressive Punakha Dzong and offering alms to the monks of the Monastery in Gangtey or wandering the grounds of Wangdichholing Palace in Bumthang. An exquisite festive high tea menu will be offered in each lodge that evening.
New Year's Eve will be celebrated across all five lodges with a five-course gourmet dinner, live performances and Champagne at midnight. Guests can then begin the New Year with a Buddhist blessing ceremony conducted by local monks. As part of this blessing, guests will take part in the lighting of 108 butter lamps, symbolically dispelling darkness in the world. A special Bhutanese afternoon tea with local snacks and treats will await back at each lodge.
AMANOI, Vietnam
A fantastic destination for family holidays, Amanoi has curated a detailed festive programme catering to all ages. Daily children's activities range from painting t-shirts and beach bags, to tennis, cooking, pottery and palm weaving lessons. Movie nights, fishing in the lake, language lessons, candle-making and stargazing are just a few more activities available to Amanoi's younger guests.
Gourmet events will be held throughout the season, with highlights in addition to Christmas Eve and Christmas Day celebrations including the Hoi An Dinner on 26 December, Mexican Night on 27 December, a Japanese Dinner with sake pairing on 28 December, a Vietnamese Market Dinner on 29 December, and a Seafood Feast on 30 December. New Year's Eve will begin with a Champagne and cocktail reception on the terrace with its breathtaking sea views, followed by a six-course degustation menu served in the Main Restaurant accompanied by live jazz, dance performances and visual art shows. The programme continues into January, concluding with a Margarita & Tapas night on 5 January.
AMANDARI, Bali
Christmas Eve's celebrations will begin with a dance performance by the children of Kesayan Ikang Papa Orphanage, sponsored by Amandari since 1998. A four-course dinner will then be served, followed by cocktails and live jazz by Bali's most renowned saxophonist, Pramono Abdi Pamungkas. New Year's Eve will also feature live jazz, this time by one of Indonesia's most accomplished jazz pianists, Nita Aartsen, who will perform for diners enjoying an East-Indies themed gala dinner after a traditional dance performance by the children of Kedewatan Village. Other culinary highlights will include an Indonesian Feast with spit roasted Balinese suckling pig on 28 December and a traditional satay night on 29 December.
AMANKILA, Bali
This year the resort has curated a comprehensive festive programme with numerous special events including private Balinese blessing ceremonies; lessons in making canang sari floral offerings; kite making for younger guests; painting and cooking classes, beachside 'laughing' yoga; and fitness boot camps at the Beach Club. Guests can also learn to make traditional Christmas tree decorations with the students of nearby Manggis Elementary School and hang them on the resort's hand-crafted bamboo Christmas tree.
Christmas Eve will begin with Champagne in the Bar, followed by an unforgettable festive feast curated by Chef Shane Lewis. Christmas Day Dinner will start with a spectacular masked dance performance at the main pool. New Year's Eve will see guests enjoying an 'Around the World' degustation menu with wine pairing after the iconic Kecak Dance. The Fire Dance will be a fitting prelude to midnight's countdown. The after party will kick off thereafter in the Bar, with cocktails, shisha and music into the early hours.
---
Petrie PR is a dynamic boutique Asia based PR agency providing specialist communications strategy for the luxury lifestyle, travel, property, design and spa sectors.
Regionally and internationally connected, our reach spans all the most influential media in China, Hong Kong, Singapore, Taiwan and Indonesia as well as emerging markets including Malaysia, Vietnam and Thailand.
Find out more about us.