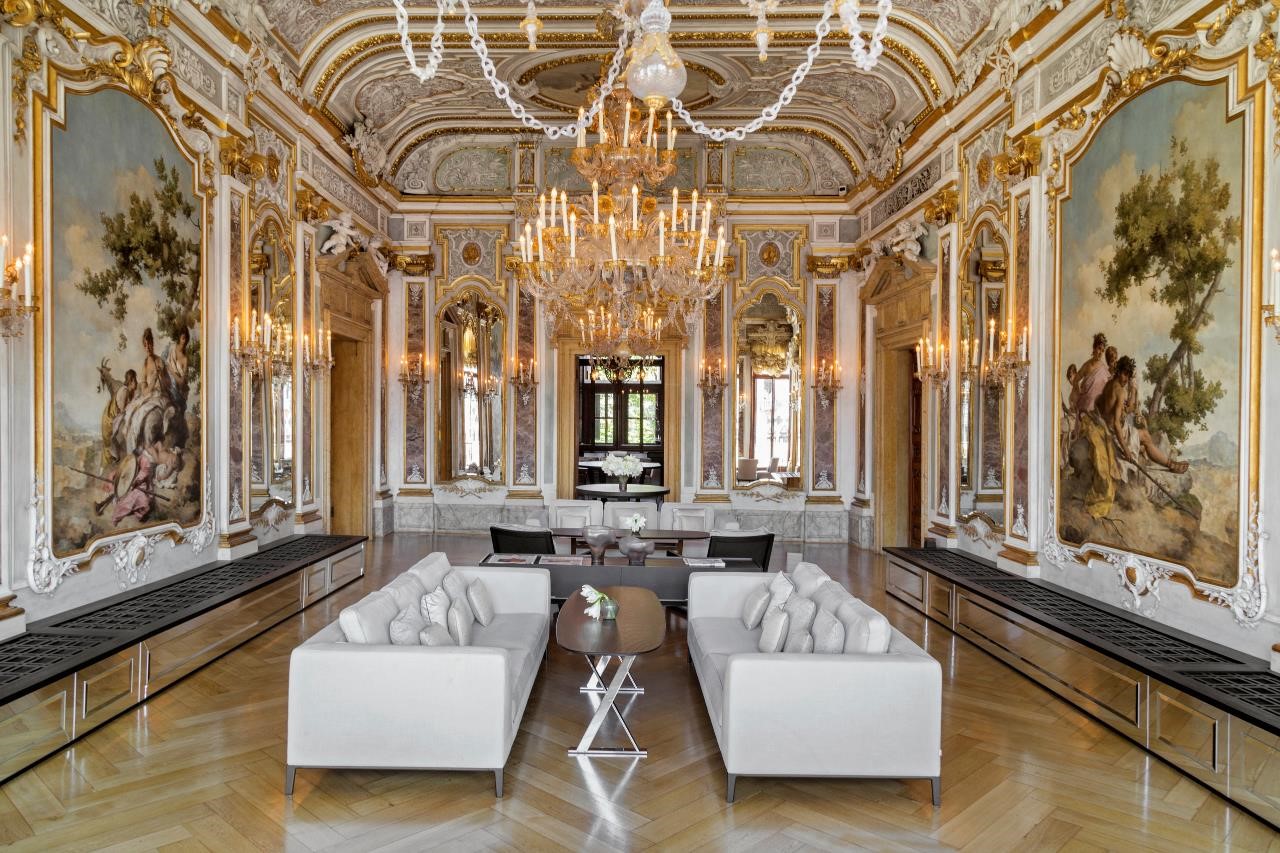 09 Dec

Aman Festivities Around The Globe – Amanjiwo, Amanwana, Amanbagh, Amangalla, Amanwella, Aman Le Melezin, Aman Venice

AMANJIWO, Indonesia

Overlooking the ancient Buddhist sanctuary of Borobudur in Central Java, Amanjiwo is imbued with a peaceful ambience, making this serene resort an idyllic setting in which to welcome 2020. This festive season, anthropologist Patrick Vanhoebrouck will be in residence, offering lectures and acting as a personal guide to the region's many ancient temples.

Christmas celebrations will start on the morning of 24 December with young guests decorating their own gingerbread houses. In the late afternoon, The Rotunda Bar will host complimentary afternoon tea with a string quartet playing Christmas carols. Dinner will begin with a Javanese Mask Dance, followed by a five-course Italian menu. Christmas morning will see kite making in the Library for the early risers and a dance performance by the Jathilan children. Christmas dinner will begin with the Prajuritan dance, followed by a Kaki Lima traditional Indonesian banquet. The gourmet events continue with a barbecue dinner on 28 December after a performance of the famous Ramayana dance.

New Year's Eve will take guests on a cultural and culinary journey, with a full programme of traditional dance performances accompanying a five-course Indonesian feast. The countdown to midnight will see everyone dance the night away, with Borobudur in the distance, glimmering like a peaceful talisman for a blessed year ahead.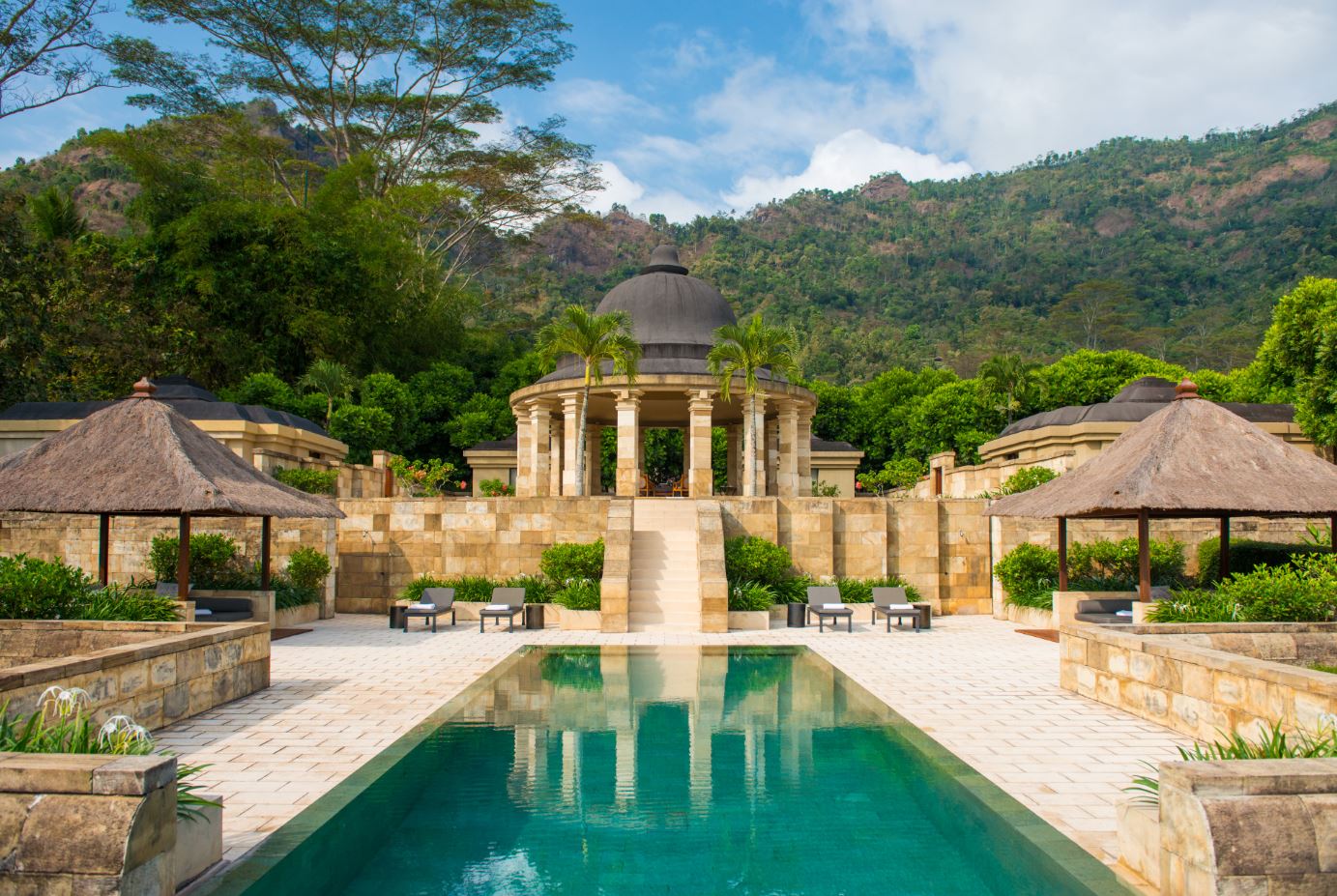 AMANWANA, Indonesia
Gastronomy is at the heart of Amanwana's festive celebrations with a whole host of activities included as part of the full-board basis with which all guests are hosted. Guest can take part in the Indonesian Street Food Lunch, Sunset Cocktail Party and Beach Barbeque Dinner on Christmas Eve, the Garden Terrace Christmas lunch and Western Gala Dinner on 25 December, the unique Foraging Lunch inspired by the resort's organic garden on 29 December, and the Fish Market Lunch, Sunset Cocktail Party and New Year's Eve Feast with live entertainment on 31 December. 2020 will be counted in with a Champagne, Caviar and Oyster Station as fireworks light up the unobstructed night sky.
AMANBAGH, India
Tucked into Rajasthan's Aravalli Hills on a lush garden estate, Amanbagh has a host of festive season traditions. These include Babu the camel replacing Rudolph on Christmas Day, a spirited game of camel polo on New Year's Day, and intricate rangoli patterns from coloured rice, flowers and powder decorating courtyards throughout the season.
On Christmas Eve, the haveli mansion-inspired resort will glow with light from hundreds of candles, while local musicians perform traditional music and Amanbagh's chefs prepare a multi-course gala dinner. Christmas Day will follow the same form, with traditional turkey and trimmings.
New Year's Eve will be celebrated as a traditional Rajasthani fair, offering a glimpse into the future with fortunetellers and palm readers, exciting entertainment in the form of fire dancers and qawaali singers, and a seven-course banquet fit for a maharajah. Local jewellers will make crimson lac bangles, gifting these to Aman guests, and mehndi artists will decorate hands, faces and feet with delicate temporary henna artwork.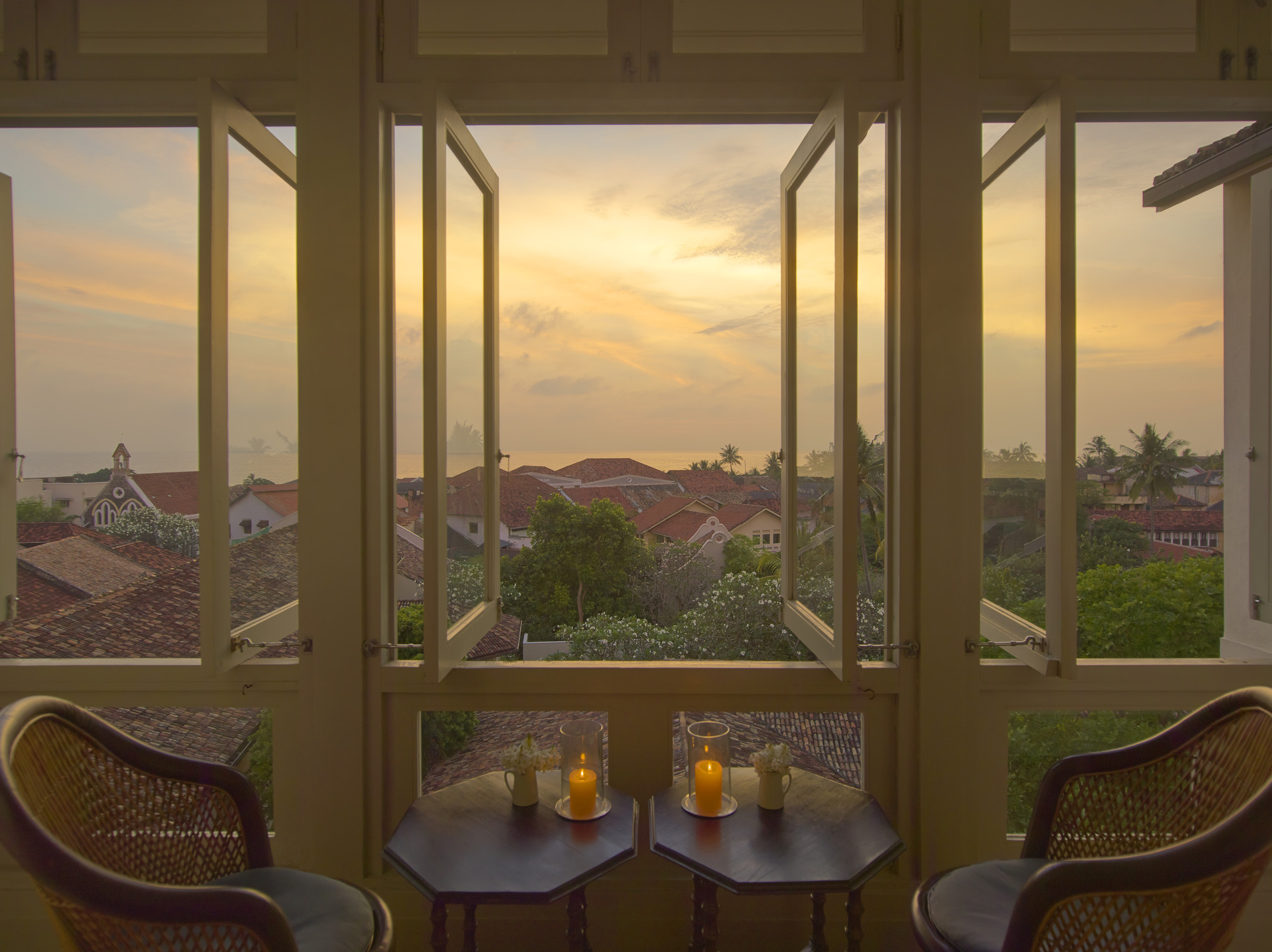 AMANGALLA, Sri Lanka
Amangalla will host a series of gourmet events either on its romantic, lamp-lit veranda, pool-side, or in its classic wood-, crystal- and silver-filled dining room beneath antique chandeliers. Every meal during the festive season will be accompanied by either local Tabla musicians or an accomplished pianist on the resort's grand piano.
While carols are sung by the local Galle Fort choir, Christmas Eve Dinner will include a traditional festive menu served alongside the hotel's legendary a la carte menu with Sri Lankan inspired dishes. A classic turkey lunch will be on offer the next day. 26 December will be celebrated with an all-day Brunch Menu with Prosecco served as the ideal accompaniment. New Year's Eve will start poolside with cocktails, canapés and live music, after which a five-course Chef's Signature Menu will be served in the Dining Room. As midnight nears, a live band and fire dancers will set the tone for welcoming the New Year.
AMANWELLA, Sri Lanka
Perfect for families, Amanwella has curated an Aman Junior's festive programme for the season, which offers daily activities from 23 December to 5 January, including painting wooden masks, festive card making, beach badminton, sandcastle competitions, scavenger hunts and more.
As the sun sets on Christmas Eve, the evening will start with a welcome reception at the Bar Lounge. Sri Lankan canapés and Arrack cocktails will be followed by a traditional 5-course Christmas set menu. A turkey & Champagne Christmas lunch will be served the next day at the Beach Club. New Year's Eve will be celebrated with a full orchestra serenading guests at the restaurant while they dine on a six-course gala dinner. Other culinary highlights will be the Thai Street Carnival on 26 December, and the Ceylon Street Food Festival on 2 January.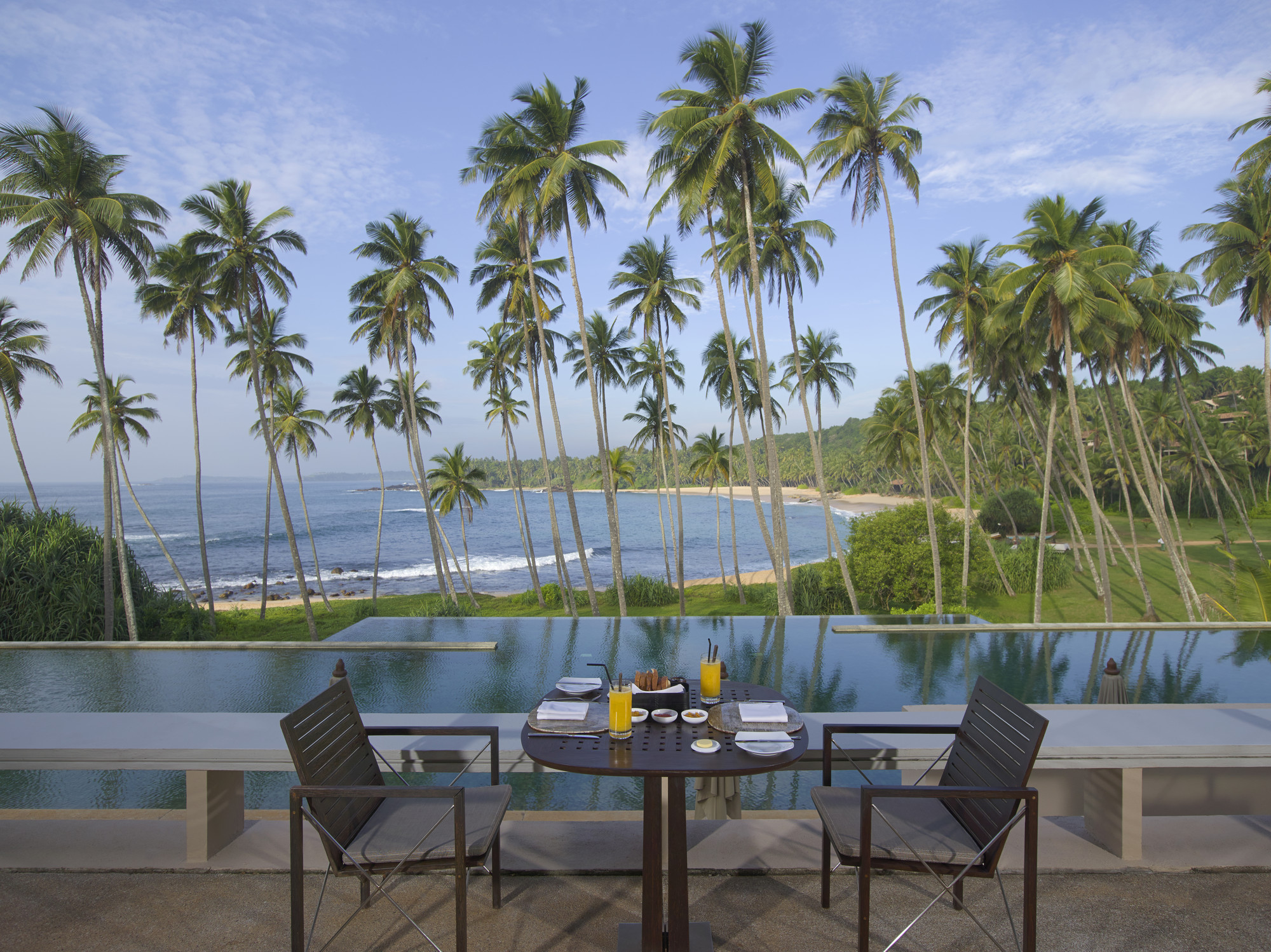 AMAN LE MELEZIN, France
For a truly white Christmas, look no further than the elegant Aman Le Melezin, with its unrivalled ski-in, ski-out facilities. On Christmas Eve, festive face painting for the resort's younger guests will take place in the Library in the late afternoon. A cocktail reception at The Bar will kick off the adults' festivities, which will continue with a convivial Japanese Christmas dinner at Nama prepared by Chef Keiji Matoba. Dessert will be served around the fireplace with live music. New Year's Eve will follow a similar format but will finish in the Salon Bar where guests will have front row seats for viewing the impressive Courchevel fireworks display at midnight.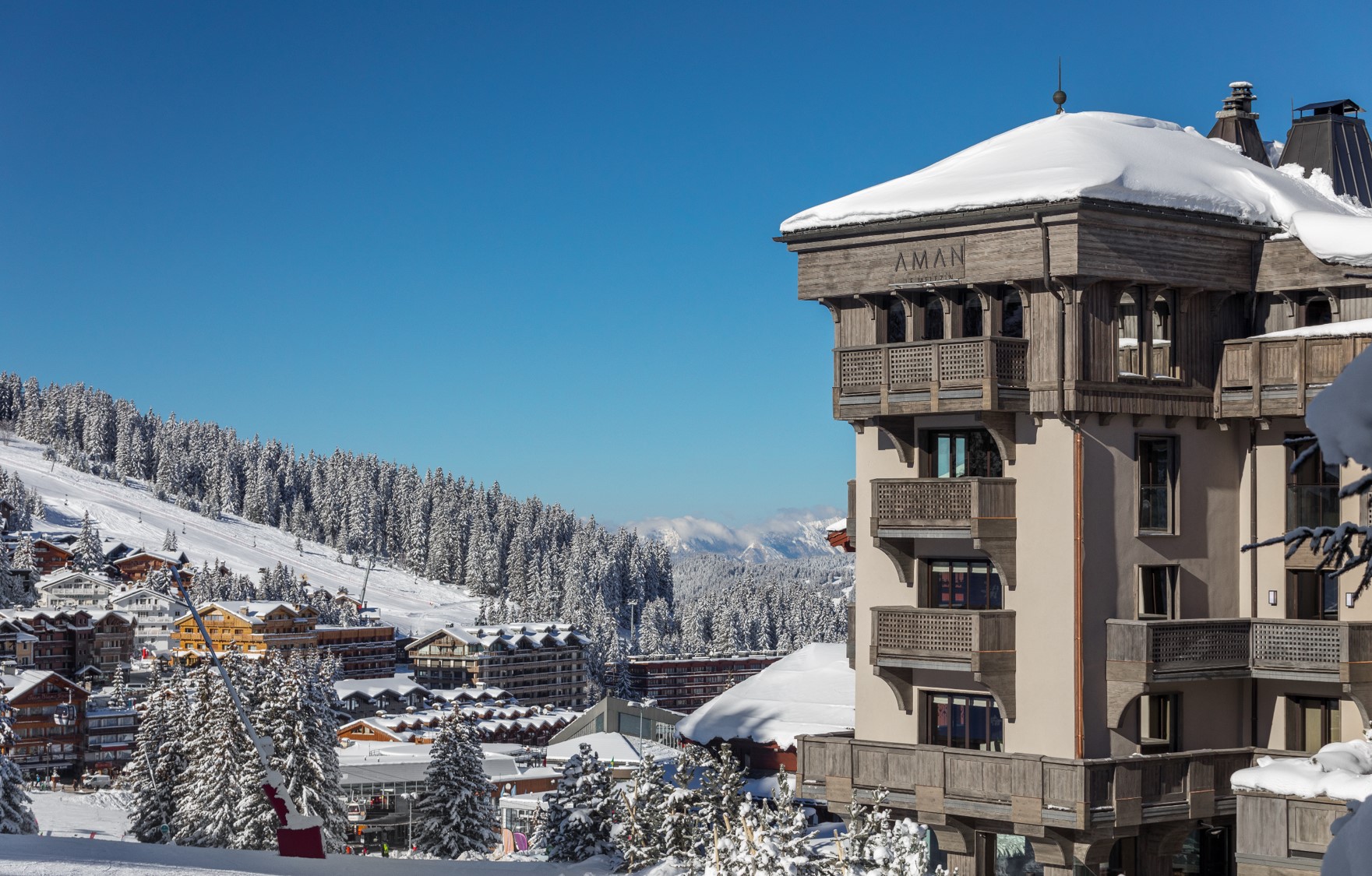 AMAN VENICE, Venice
The least crowded time of year to visit Venice, the festive period offers a uniquely authentic experience of the fabled floating city. On 6 December, guests are invited to leave a shoe outside their door so that San Nicola may visit and leave a treat. On 8 December, the hotel's magnificent Christmas tree will be lit, and the festive season will officially begin.
Christmas Eve celebrations will start with afternoon tea and carols around the piano, once played by Chopin. Following a delicious dinner, guests will be able to attend Midnight Mass, with hot chocolate and Panettone back at the Palazzo thereafter. A decadent Christmas Day in the Palazzo will see much feasting and relaxing, with board games and movies in the Tiepolo salon after a magnificent lunch. Guests will bundle up on Boxing Day to join the Aman Venice festive walk, strolling along enchanted lanes and over picturesque bridges, visiting Peggy Guggenheim's world-renowned art collection on the way home.
New Year will be celebrated with an exquisite dinner, musical performances and fireworks over the Salute, and a leisurely Italian brunch on 1 January.
---
Petrie PR is a dynamic boutique Asia based PR agency providing specialist communications strategy for the luxury lifestyle, travel, property, design and spa sectors.
Regionally and internationally connected, our reach spans all the most influential media in China, Hong Kong, Singapore, Taiwan and Indonesia as well as emerging markets including Malaysia, Vietnam and Thailand.
Find out more about us.