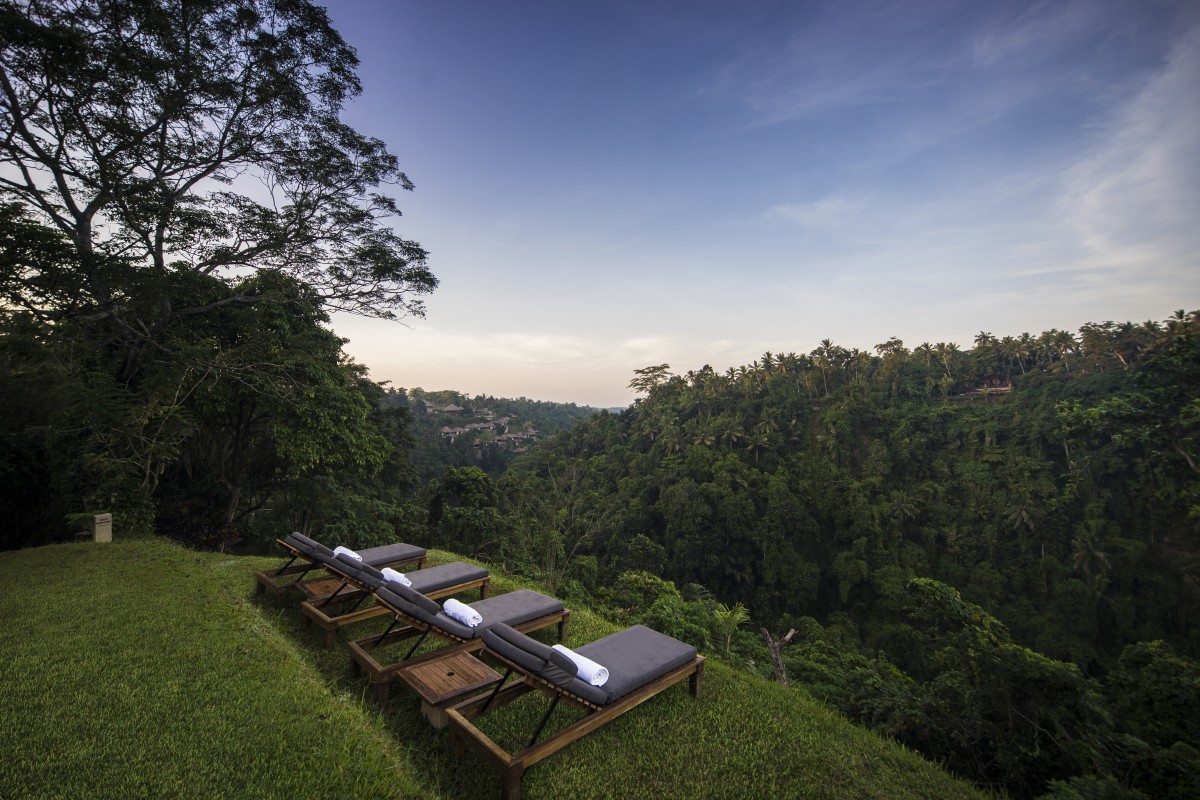 19 Jul

Alila Ubud Presents 'Live' Jazz In The Midst Of Its Tropical Rainforest

Alila Ubud presents jazz music performance in a new dining and entertainment event named "Jungle Jazz". This monthly event will be held alongside the resort's stunning infinity pool, where guests can enjoy an evening of jazz performed live in the Cabana Lounge surrounded by Ubud's lush tropical rainforest.

Accompanying this sultry night of music will be a mouthwatering Balinese and Indonesian inspired set menu that highlights Alila Ubud's award-winning cuisine, created by Chef Erwan Wijaya and his culinary team. The event showcases some of Indonesia's young and talented jazz musicians, among them, Sandy Winarta, JoyFe Jazz Quintet, Underground Jazz Movement and Astrid Sulaiman Quartet.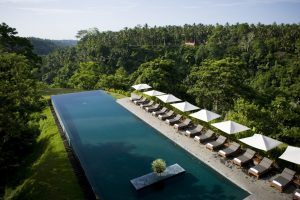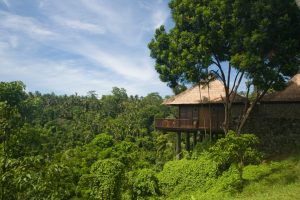 23 JULY – SANDY WINARTA
Sandy Winarta is a Bali-based jazz drummer who developed his musical talent from a young age. After attending the Australian Institute of Music in Sydney, he pursued his studies further at The New School, New York. He has performed at international jazz festivals and has been involved in recording sessions and live performances with many great musicians, such as Dewa Budjana, Ade Irawan, Sadao Watanabe, Maurice Brown, and the Charlie Haden Liberation Music Orchestra, to name a few. Sandy also creates his own compositions together with his trio.
14 AUGUST 2016 – UNDERGROUND JAZZ MOVEMENT
Founded by Yuri Mahatma, underground Jazz Movement (UJM) is a coaching jazz talk and discussion forum. Its mission is to introduce jazz for you musicians. Together with his wife, Astrid Sulaiman, Yuri volunteers to give free coaching, discussion and jam session every Tuesday at Monks' Place., Sanur. Some of the members are taking music degree professionally in USA and Malaysia, inspired by the community.
17 SEPTEMBER 2016 – JOYFE JAZZ QUINTET
Joyfe Jazz Quintet was founded in 2014 by Penina Naomi, as its lead vocals, and her husband, Ezra Arman, pianist. They have performed at many occasions and venues. Also playing in this band,  Indra Gupta (double bass) and Iman Najib (drums). Rearranged standard jazz songs are their style and character and their performance surely not to be missed!
15 OCTOBER 2016 – ASTRID SULAIMAN QUARTET
Born in Jakarta, Indonesia on March 2nd, 1980, piano player Astrid Sulaiman is "breaking the jazz crowd" in Jakarta. Trained in classical- music disciplines at Yayasan Pendidikan Musik, Astrid decided to try to play any kind of music where she finally found that jazz is the way to express her musical needs. She also got the jazz lesson from Andi Wiriantono, Arya and Rio Moreno. Since then Astrid had performed in many jazz events with numerous local and international jazz artist  such as  Ruth Sahanaya (Ind), Glenn Fredly (Ind), Yuko Shirota 's YAA (Japan), Klaus Werner (South Africa), Chika Asamoto (Japan), Uwe Plath, Dian Pratiwi (Germany), Elina Grodzinskaya (Russia), Cheong Lee (Malaysia), Morten (Denmark), Dmitry (Russia), Roberta Gambarini (USA-Italy), Ondrej Stveracek (Czech), etc. She also played in Java Jazz Festival( 2006,2008, 2010), concerts with German musicians in Landau in der pfalz, Dortmund  (Germany,sept.2008), Indonesian Cultural promotion Tour with Indonesian Embassy of Italy in Rome and Milan (2012), Reduta Jazz Club (Prague, 2014).
Currently Astrid resides in Bali, performing (also with singing) in some major venues in the island. She is one of the head organizers of Ubud Village Jazz Festival, an international Jazz Festival in Bali.
Join us for a dazzling evening of Jungle Jazz featuring the best of Jazz tunes accompanied with Indonesian and Balinese delicacies at IDR 800,000++ per person.
For more information, visit www.alilamoments.com/ubud/happenings and follow our social media @alilaubud and @ubudfoodfestival