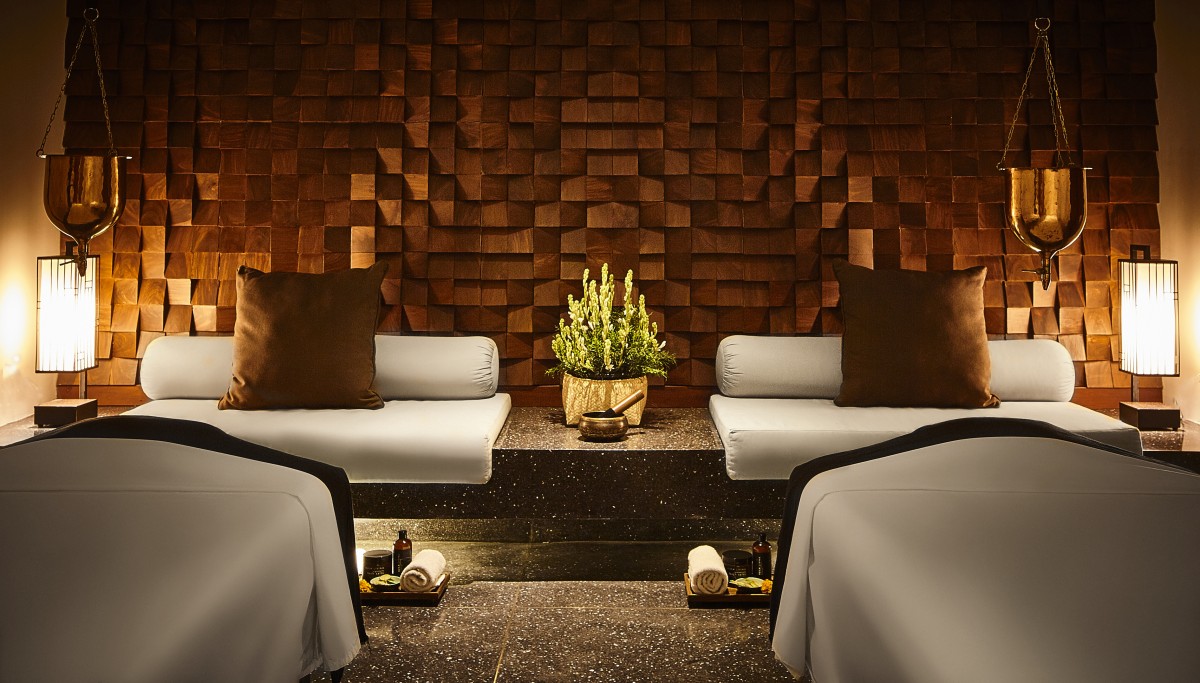 03 Jun

Alila Seminyak's Spa Alila Awarded Coveted Place On Bali Bible's "The 'Must-Spa' List To Experience In Bali For 2016"

Recently opened Spa Alila at Alila Seminyak is delighted to be included on the Bali Bible's "The 'Must Spa' List to Experience in Bali 2016". Offering guests exclusive bespoke treatments from the heart, using only fresh local ingredients, the newly launched Spa Alila promises a sublime spa experience that will leave guests feeling rejuvenated and relaxed with a renewed sense of well-being. Spa Alila comprises ten stylish private treatment rooms including a 93 sqm Signature Suite that boasts the only Vichy shower and Vitality Silk bath hydrotherapy room in Seminyak.

Nurturing Hands

Spa Alila is well regarded for its highly skilled therapists.  Trained in anatomical physiology, massage and meditation, the therapists blend ancient techniques with age-old beauty recipes to ensure warm, genuine care that flows from the heart through to the hands.  Offering the ultimate in service and embracing the "naturally from the heart" philosophy of Spa Alila, local therapists combine the latest organic nutrition and health knowledge together with their expertise to stimulate, rejuvenate, balance and relax both mind and body.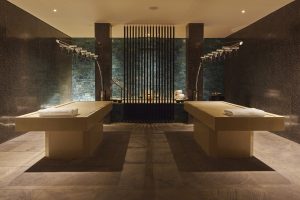 Signature Treatments
Spa Alila is a luxury spa destination that indulges guests with a variety of authentic Balinese massages and tailor-made treatments, featuring private rooms, a hair spa, a reflexology lounge and a dedicated manicure and pedicure salon.  Guests are invited to enjoy signature massages and have the opportunity to design treatments according to their personal needs.  Spa menu highlights include:
Beauty and Balance Signature Treatment
Awaken your senses and tone your body with a triple combination of rich cocoa, coffee and coconut that gives skin a vibrant glow. This 150-minute treatment includes a calming cleansing ritual, your choice of therapeutic massage, a coffee and coconut scrub, and a cocoa and coffee mask followed by a warm Vichy shower and silky bath.
Alila Signature Massage
It was his skillful hands and focused energy that spoke out over 12 years ago by bringing relief to thousands. Wayan, a native therapist from Seminyak, with his magical touch, perfected a healing treatment which attracted a strong following from all across the island. In collaboration with Spa Alila at Seminyak, Wayan has generously crafted this legendary rejuvenation therapy. Under his intensive training, our therapists are adept to deliver a 90-minute infusion of body-melting techniques such as lomi-lomi, acupressure, deep tissue muscle movement and gentle stretching.
Shirodara
Experience perfect calm and tranquility with this heavenly 5000-year-old ancient therapy. Following a soothing Ayurvedic pressure massage, a stream of specially blended and warmed medicated oils is poured softly onto the third eye to transport your mind and body into a deep state of blissful relaxation.  Shirodara deeply relaxes the nervous system, lowers metabolism, integrates brain function and induces mood stability.
Yoga Massage
The basics of Thai massage have been used for centuries to bring balance to body, mind and energy. It incorporates the Four Elements of Life Theory embracing Earth, Water, Fire and Wind. Given clothed and without oil, this 60-minute therapy involves pressure point massage using thumbs, hands, arms, knees and feet, as well as yoga-based stretching movements. An invigorating therapy that relieves muscular tension, loosens joints and opens energy channels.
Vichy Shower & Silk Bath
Performed on our terrazzo beds, a rain-like flow of pressured warm water invigorates the senses and increases blood flow within the body by stimulating the skin to bring blood to the skin's surface. This renews the appearance of the skin, giving it a healthy glow. The act of stimulation also soothes the nervous system and helps in the reduction of toxins. The 45-minute treatment includes a geranium and mandarin soapy body exfoliation and herbal steam session.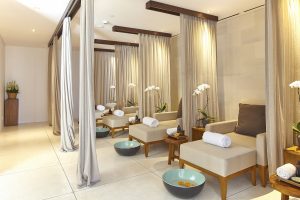 Alila Seminyak is located on Bali's southwest coast on one of the island's most pristine beaches. This stunning beachfront resort evokes cool and natural sophistication, connected by shimmering pools cascading from a stunning backdrop of vertical gardens. Set in the undeniably trendy side of Seminyak, the resort is a hub for those who want to explore this lively part of Bali. From high-end designer boutiques, art and antique galleries to nightspots such as Ku De Ta, La Lucciola and Potato Head, Seminyak offers endless options for guests.
Holistic Fitness
Complimentary yoga is offered throughout the week and presents another opportunity to relax and unwind.  Spa hosts can arrange private yoga for guests at a venue of their choosing to create the ultimate holistic experience.  With Ashtanga, dynamic Vinyasa, restorative and Yin yoga on offer, taught by highly qualified resident instructors, guests will enjoy an enhanced spa experience designed to restore the balance between mind, body and spirit.  Spa Alila is also equipped with a state-of-the-art gym that is open 24 hours a day, 7 days a week for guests who would like to maintain their regular fitness regime.