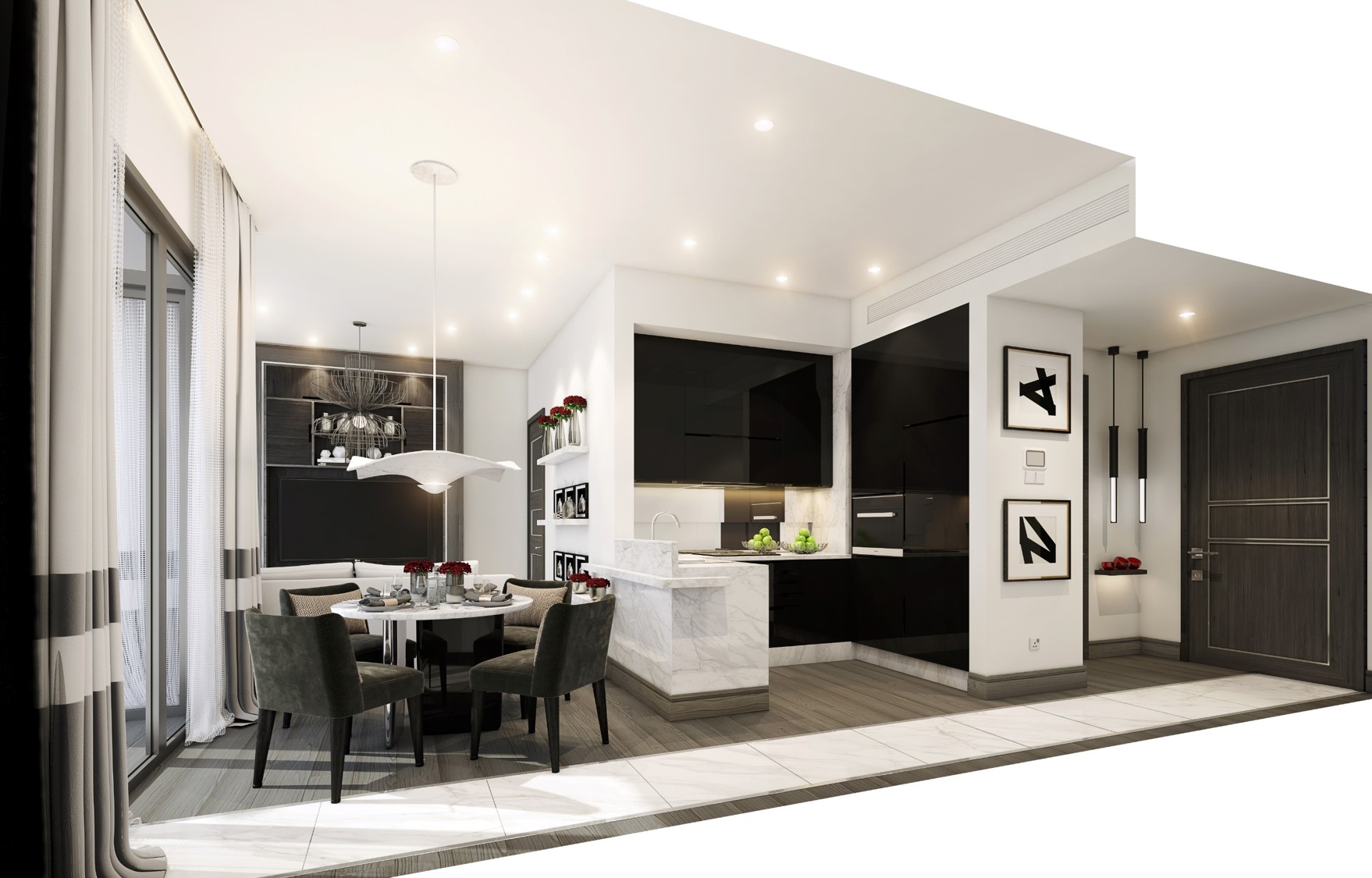 24 Mar

The World's Tallest Twisted Twin Residential Towers – Branded Serviced Residences designed by Steve Leung and Kelly Hoppen

Situated between Kuala Lumpur City Centre and the bustling Golden Triangle neighbourhood, the new Kuala Lumpur landmark 8 Conlay covers nearly four acres of freehold land on Jalan Conlay. With three skyline-altering towers ranging from 56 to 68 storeys in height, 8 Conlay is a mixed-use development in a class of its own scheduled to open at the end of 2020.

A development by Malaysian property developer KSK Land, 8 Conlay consists of the world's tallest twisted twin residential towers devoted entirely to branded serviced residences, called YOO8 serviced by Kempinski. The property also features Malaysia's first and only five-star Kempinski Hotel and a four-story lifestyle retail podium, offering residents and hotel guests access to a luxurious lifestyle experience that integrates exceptional hospitality with experiential retail and world-class design.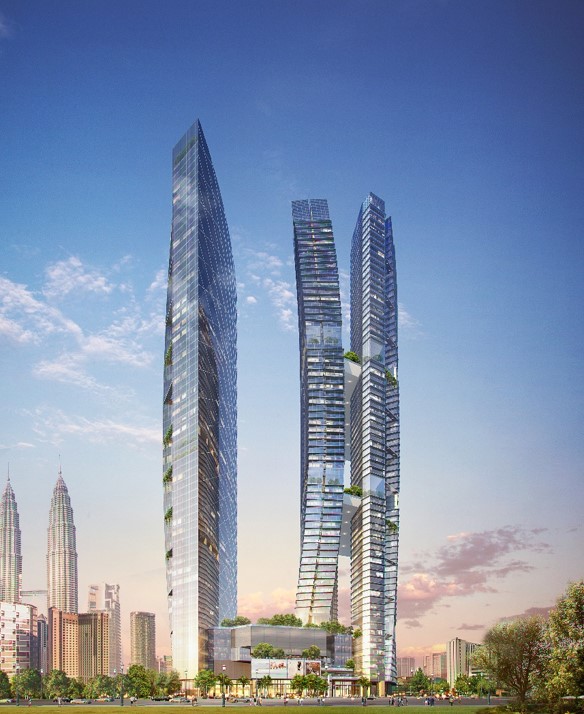 REDEFINING THE ART OF URBAN LIVING IN KUALA LUMPUR
Anticipated to be the next crown jewel of branded residences in Southeast Asia, YOO8 serviced by Kempinski at 8 Conlay features exclusive design concepts by Steve Leung (Tower A) and Kelly Hoppen (Tower B), and in-house services provided by the adjoining five-star Kempinski Hotel.
The 61-storey YOO8 Tower A with 564 residences feature cutting-edge interiors by the award-winning Hong Kong-based architect Steve Leung. Influenced by the Asian philosophy and five traditional Chinese elements, Leung employs the two classic elements water and wood which simultaneously reflect a modern urban space and a tranquil retreat.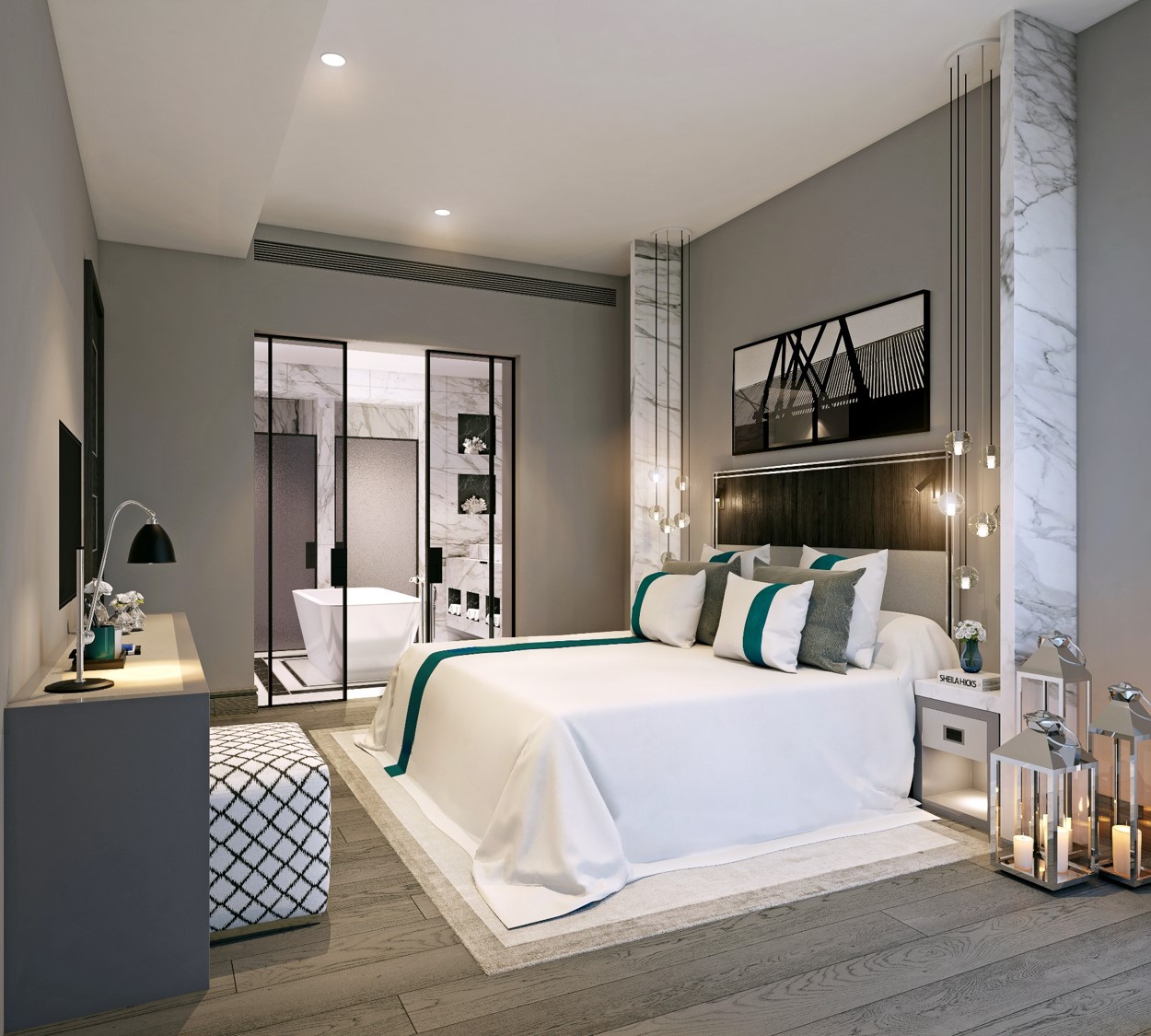 The two elements also exude calm and contribute a feeling of wellbeing to the environment. The ideology is evidenced in azure accents and lavish marbled surfaces, embodying the relaxing effect and elegance of flowing water. Wood and water themes define YOO8 Tower A, symbolising purity and calmness, providing an escape from the bustle of city life.
The immaculate coalescence by Leung can also be seen through elements such as graphic black-and-white flooring, metal accents and patterned wall designs. Another important aspect considered by Steve Leung & YOO is the use of space. In order to maximize the flexibility of space, most of the residences contain open or semi-open kitchens and open-plan living-rooms. The combination of interactive living and dining room areas ensures that every inch of space is utilised.
"When we created the design concept for YOO8 Tower A residences, we wanted to contribute a feeling of wellbeing to the environments that these two classic elements affect," says Steve Leung, interior designer of YOO8 Tower A. "We want to achieve an ideal balance between economics and aesthetics, to bring space to life and to create space for life."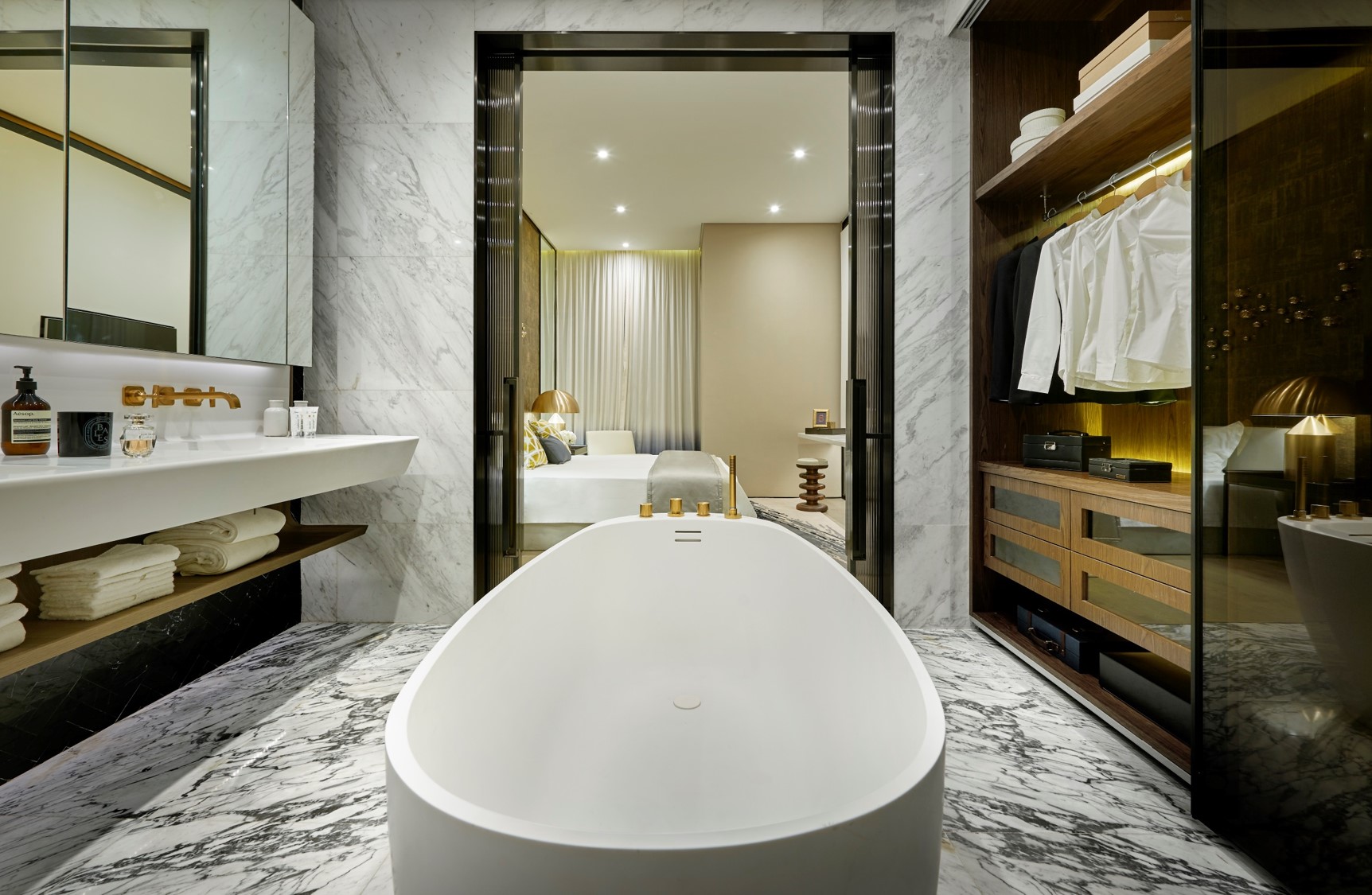 As an internationally renowned interior designer and Creative Director of Steve Leung & YOO, Steve Leung has been internationally praised for his sophisticated yet minimalist spaces that showcase a prominent Asian aesthetic. Having a natural synergy with the YOO mission, Leung aims to enhance the way like-minded individuals live, love and play through original design the world over. Steve Leung Design Group was recently ranked as the 1st in "Residential Category" and in the Top 20 in an overall global ranking of Top 100 Giants 2020 by Interior Design Magazine.
YOO8 serviced by Kempinski branded residences by Kelly Hoppen are defined by two main design concepts: Urban and Spring, using her extensive experience gained through her global 41-year design career. YOO8 Tower B accommodates 498 serviced residences across 56 floors.
Hoppen brings harmony and a calm ambience to the Spring concept, making best use of soft warm schemes in lighting, neutral materials and organic textures. The tranquil space is created by the balanced combination of soft surfaces that gently indulge residents in the minimalist forms of a luxurious living space.
To create a sophisticated and intimate ambience for design-savvy urbanities in the city, Hoppen cleverly curated the Urban concept space with classic Hoppen style. Incorporating signature linear muted tones and repeated motifs in design, the space appeals to the inner cosmopolitan bringing understated glamour and an aesthetic vision for leisure and luxury.
Hoppen achieves a perfect cohesion between Urban and Spring concepts to create a feeling of understated glamour and aesthetic harmony in Tower B. The timeless elegance and the inner cosmopolitan boldly demonstrate Hoppen's modern aesthetic in the residences.
"It is my very honour to share my design philosophy for the 8 Conlay project," said Kelly Hoppen, interior designer of YOO8 Tower B. "By adding the Urban and Spring concepts, the residents are immediately welcomed into an environment reminiscent of home that is always worth treasuring."
As an internationally renowned interior designer, London-based Kelly Hoppen established her style in curating harmonious and elegant spaces, her use of a neutral colour palette and minimalist forms to introduce calm and balance which has been gaining global recognition. As an expert gracing the homes of high-profile celebrities, Hoppen was honoured with a Most Excellent Order of the British Empire (MBE) by Queen Elizabeth II for her contribution to interior design in 2009.
YOO8 Tower A's 564 serviced residences range in size from 700 sq. ft. to 1,308 sq. ft., setting a retail benchmark of RM3,283 per sq. ft. YOO8 Tower B's 498 serviced residences range in size from 705 sq. ft. to 1,328 sq. ft., setting a retail benchmark of RM3,370 per sq. ft.
---
Petrie PR is a dynamic boutique Asia based PR agency providing specialist communications strategy for the luxury lifestyle, travel, property, design and spa sectors.
Regionally and internationally connected, our reach spans all the most influential media in China, Hong Kong, Singapore, Taiwan and Indonesia as well as emerging markets including Malaysia, Vietnam and Thailand.
Find out more about us.